From Online to Offline, Vibbo
Vibbo, the old application 'Segundamano', opened last November two ephemeral stores in Madrid and Barcelona's centers to facilitate transactions between individuals. Discover the Vibbo Point!
As we have seen on other occasions, the pop-up format helps companies that want to take a step from online to offline to get to know their users, get feedback or test the market's response for a specific product. In the case of the Vibbo sales application, the factor that led Vibbo establish the pop-up stores is security, "one of the aspects most valued by Spanish consumers when it comes to choosing either one platform or another."
This is why they have started a project called 'Punto Vibbo', providing support throughout the purchase process and at the same time, providing a space of maximum trust between users. This way, you avoid that the users set up an appointment in places that don't inspire trust or that don't offer the facilities to test a particular product.
The Vibbo points will be open until March and are equipped with fitting rooms, electrical plugs and WiFi connection so that users can try the products before buying them. More than 10,000 people are expected to use them!
In Madrid, Vibbo spots have been located in the Principe Pio Shopping Center and is open from Monday to Sunday from 10 am to 10 pm, while in Barcelona, it is located on Calle Santa Tecla 11, very close to the metro station of Diagonal.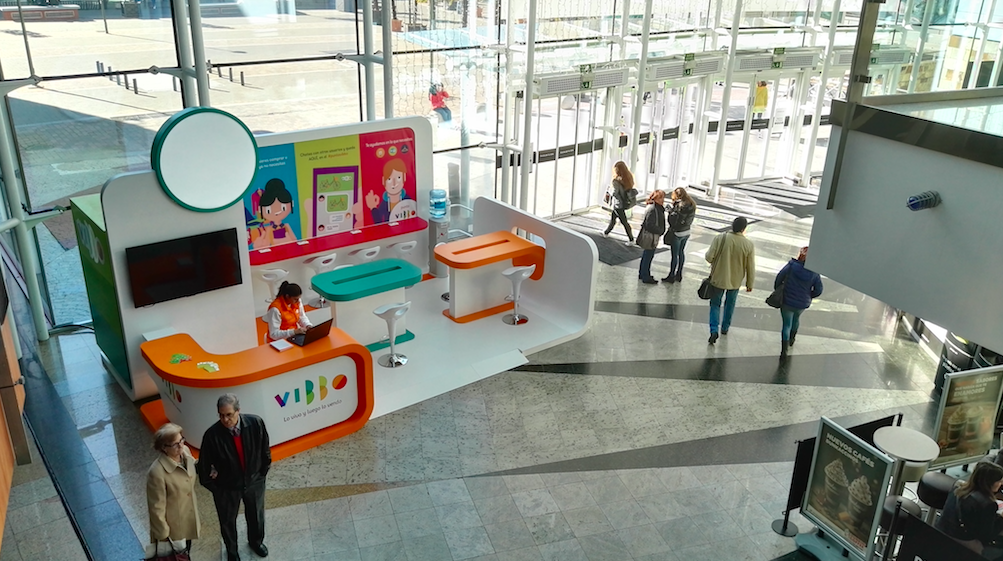 We encourage you to go and take a look for yourself, check out products and try them on the spot! The pop-up format in favour of the omnichannel experience!
Contacta con nosotros: