Pop Into: Amsterdam
by Katja Feldmeier
Travel. But this time, put away your guidebook, seek out those truly unique and memorable experiences. Pop-ups can be exactly that. Temporary in nature pop-up hotels, stores and restaurants are the perfect hideaways for the one-of-a-kind weekend trip. How about getting away for a few days? There is simply no better way to unwind and get some fresh perspective than traveling to an unknown destination or revisiting a city, you once fell in love with.  Go—PopUp has inspired makers to open their first pop-ups across Europe. Time to visit these pop-up destinations and see what they've got in store for us. And there is no other place to start than in one of Europe's most acclaimed weekend destination year-round: Amsterdam. Maybe it's because grass is always greener on the other side, or so they say.
---
---
Spending the night in a Pop-Up Hotel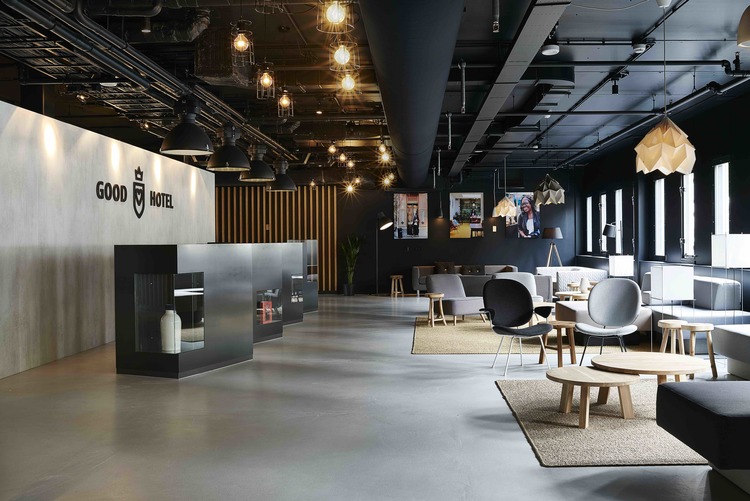 Need a good hotel? The Good Hotel Amsterdam is a pop-up hotel that will only stay in the city for a couple more months before moving to a new location in Rio de Janeiro Brazil. The hotel with its beautifully designed interiors is a non-profit project situated on Amsterdam's romantic waterfront. The great coffee served and the locally sourced ingredients are just the cherry on this hospitality cake. Pop-up hotels are a recent and promising phenomenon that has been coming up for the past few years and is changing the way we will travel, so get on board while it lasts.
Pop-Up eateries with style
There truly is no lack of restaurant and bar guides and blogs and all that jazz. However, we urge you to give the pop-up food scene a go when traveling to trendy European destinations like Amsterdam. Pop-up restaurants are up to date with local tastes and preferences, giving you the most modern and often unconventional food experience. Chances are, you will be dining with the locals instead of passing though one of those time and time again reviewed and commented on establishments. Can anyone still hear the word tripadvisor these days?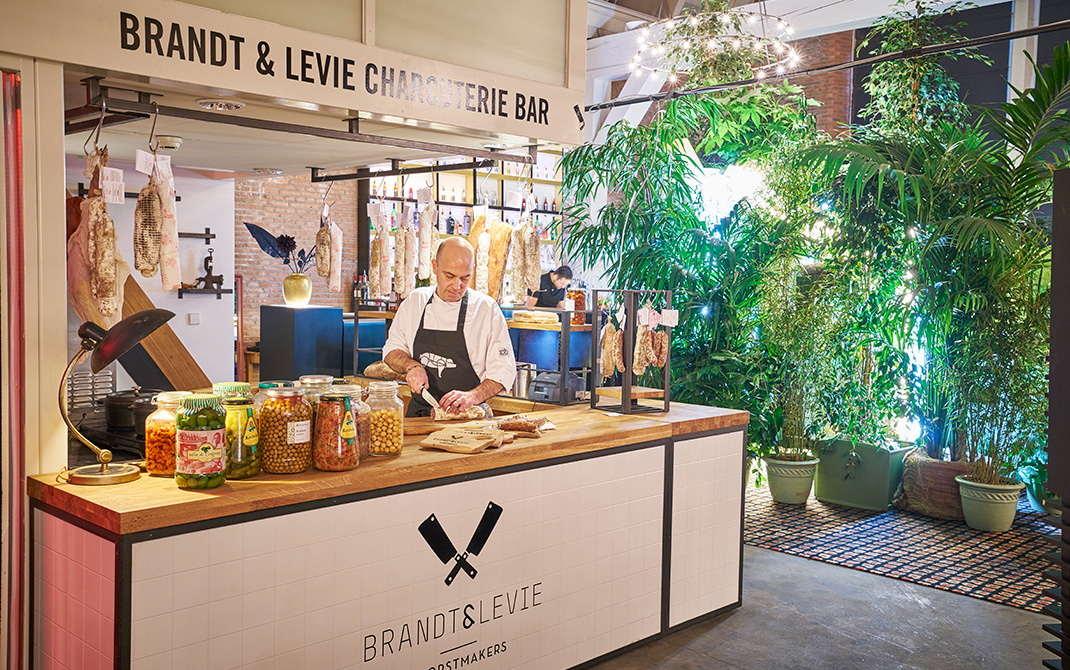 Whether you are in it for the cold meats or the casual cocktail or the full on Michelin-starred meal, Roomservice at Olof's unites Amsterdam's trendy food concepts in one location. Opened in January 2016 and shutting down again in April, this pop-up restaurant is situated inside Amsterdam's oldest chapel in the heart of the city. Diners are eating in a hotel room atmosphere (hence the name) or mingling at the Charcuterie Bar, the Vermuteria or the King Charles II cocktail bar.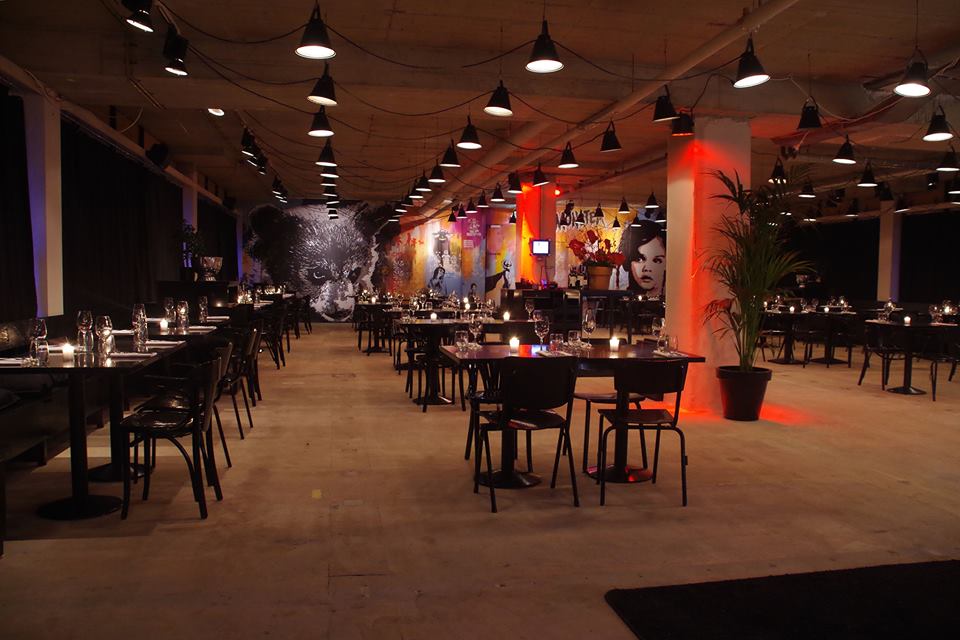 BAUT Zuidas is one of Amsterdam famous returning pop-up bar and dining concepts and moved into its new location in January of this year. Extremely popular with locals and well disguised from any non-Dutch speaker (their website and social media being Dutch only), BAUT Zuidas is the stylish pop-up place for a tasty lunch or more decadent dinner and drinks.
Hitting the Pop-Up shops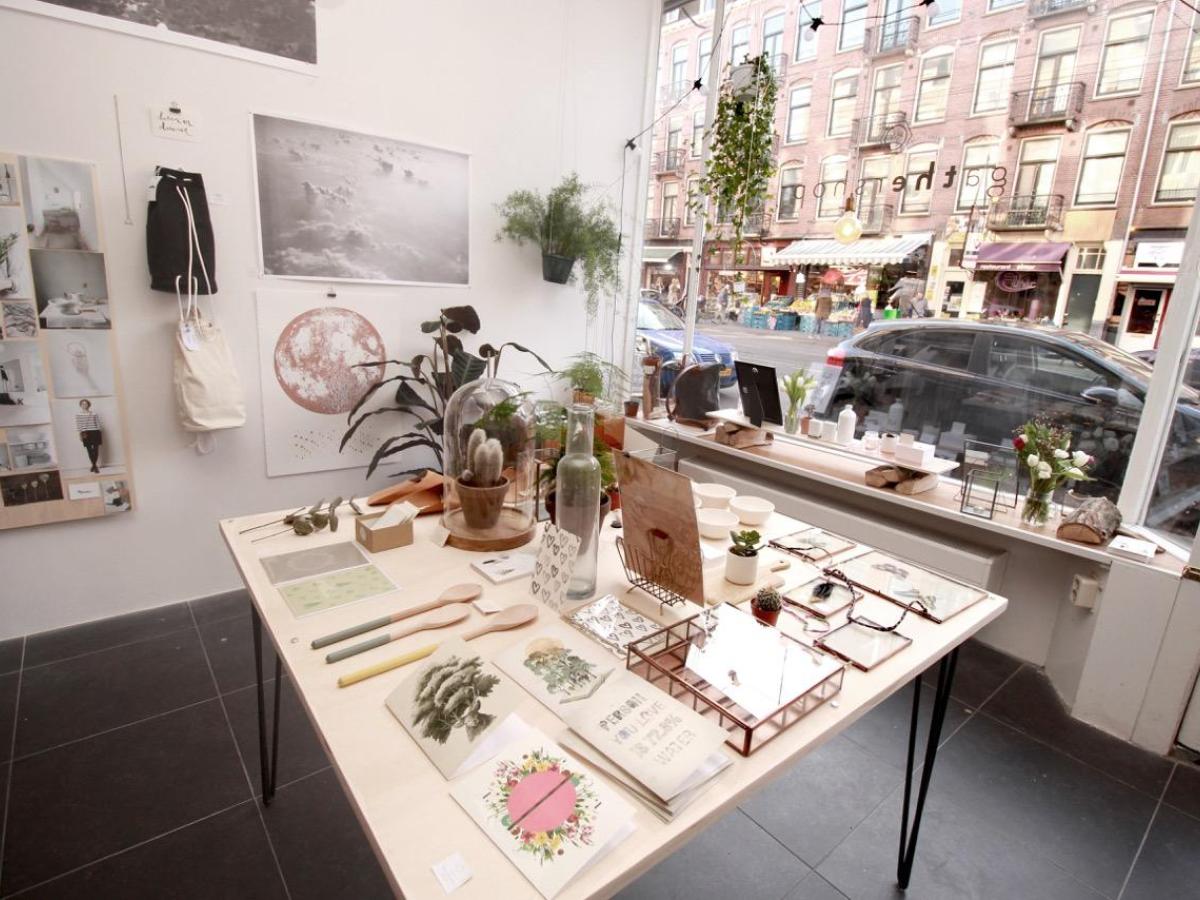 This little hidden gem is a classical shop-in-shop concept with rotating brands and designers popping up at the Gather shop. Always expect to find something new yet keeping true to the theme of beautiful things. Home decor, accessories, fashion, beauty products…whatever the foolish heart wants. In case you are a designer yourself and need a nook to present your crafts, consider pitching a request for this store.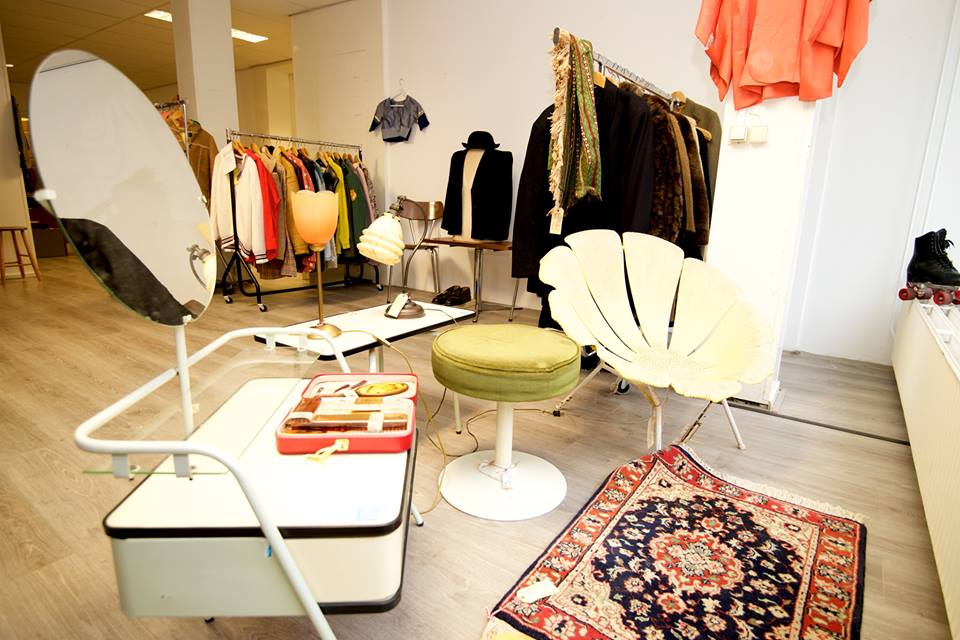 Vintage lovers will adore the Emporium of Wonders pop-up shop located in Javaastraat Amsterdam. Find extravagant pieces of decor and bizarre accessories throughout the ages here. Cozy, obscure and never disappointing.
So guys, pop into Amsterdam and give it's pop-up scene some love, whenever you find some days to spare. And if you are thinking about popping up in Amsterdam with your own project, have a look at our Amsterdam spaces.
Where to find us: