Bultaco and Gofretti at the Container Street Market
The Container Street Market is a sustainable space, where creativity and new experiences coexist with the latest trends in fashion, art and deco.
In Go-PopUp we take care of the management and dynamization of the area, monitoring the production process. Our partners, Container Custom, design and produce commercial spaces using containers.
It is a reference point at European level, a pioneering alternative pop-up space in the city of Barcelona that positions the Maremagnum Shopping Centre as a reference point for the pop-up phenomenon in Europe.
The Bultaco-Harley Barcelona space is a cozy container-built boutique located in the Plaza de la Odisea in Maremagnum. This store is destined to soon become a reference point for all lovers of these two mythical brands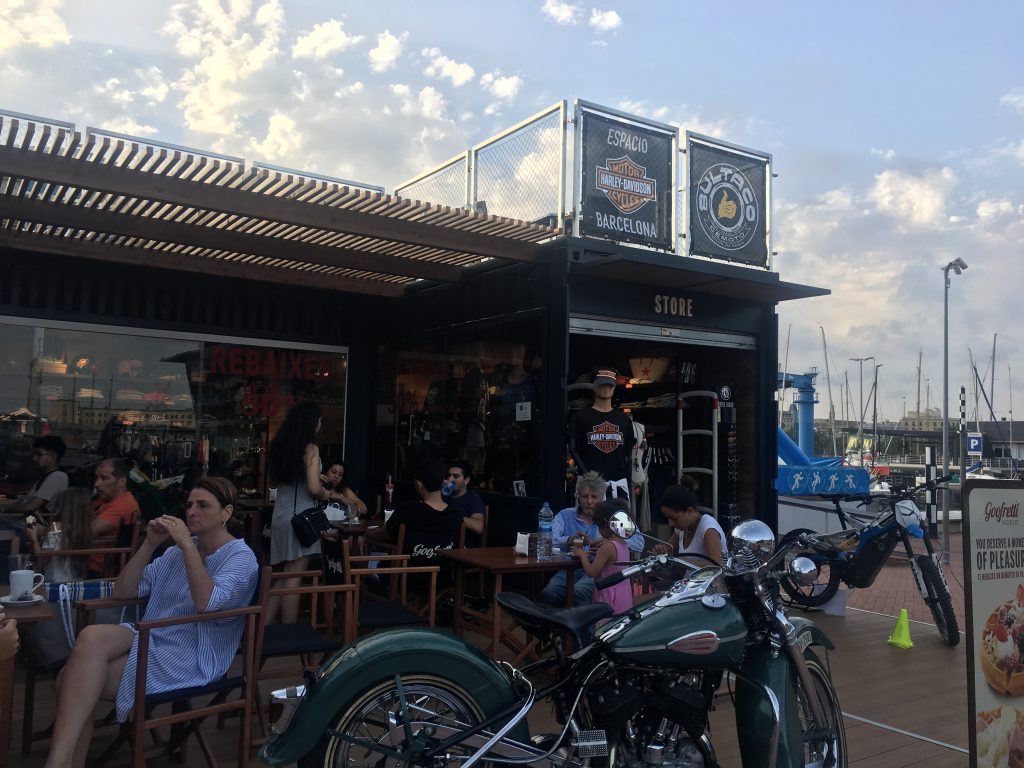 Next to the Bultaco-Harley space, you'll find the Goofretti space, brand of waffles under the image of the famous chef Escribà. A coffee shop specialising in high-end products, in a pleasant, modern space with an image that takes care of every detail.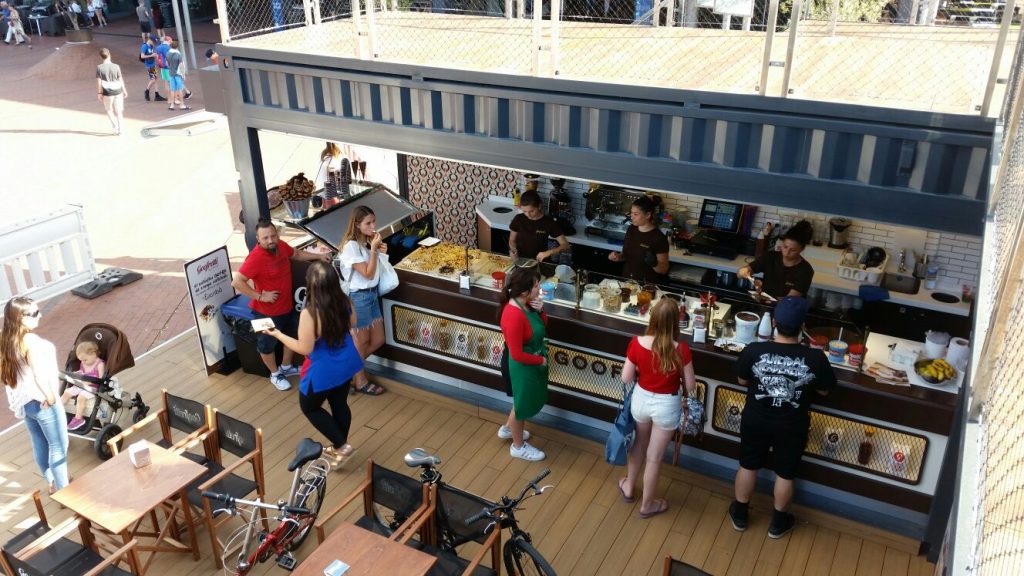 Brand awareness in the centre of Barcelona, specifically in the Maremagnum C. C. in Port Vell.
Branding and sales of both the Bultaco brand and Harley Davidson, together with the support of a gastro brand such as Goofretti.
This multi-brand store, created by our partners through the attractive Container Store concept, promotes impulse sales in an excellent location such as Maremagnum in the centre of Barcelona, being a benchmark in this type of installation in terms of sustainability and innovation.
In addition, the Container Store – from our partner Container Custom – Bultaco/Goofretti in the Maremagnum shopping centre, was a finalist in this year's edition Top Brands Experiences of Klépierre. For the second consecutive year, Container Custom's projects have participated in this award always achieving great success (in 2016 they were the winners of the same one with a project carried out together with Sunglass Hut in the Shopping Mall).
Want to know more? Let's talk!