FROM INSTAGRAM TO POP-UP STORE
Instagram is a perfect tool to build your brand, and a pop-up store the physical scenario to meet the community built on the digital platform. This is how ten stores went from Instagram to a pop-up store.
IG has 1 billion active users and around 500 million using it every day. The average IG user, probably a Gen-Z, spends an average of 53 minutes per day swiping through photos and Stories. It is only 5 minutes less than on Facebook. So, there is no doubt that as a brand, it is worth building up a community on Instagram.
IG POP-UP
Last week, Instagram opened a pop-up. The store, dedicated to 10 brands that wisely used the platform to build up their name, opened for 2 days.
The Female Company, Plant Circle,  Motel a Miio, Hey Soho, Joe & Judy,  Oh April, Und Gretel, Makaro, Erlich Textile, Hey Honey,  these ten brands participated and offered a product developed only for this pop-up. In a way, Instagram paid tribute to those brands that used the platform to become known. Indeed, 83% of users find new services and products while using the app.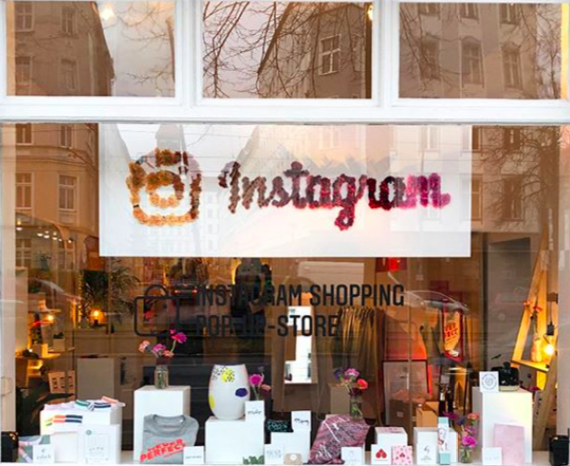 Why to pop-up in Berlin?
Germany is the biggest economy in Europe, and Berlin is, without a doubt, the frontrunner. The retail turnover of the city is more than €18.9 billion, which equates to 4.48 percent of the country's total retail turnover. Also, Berlin is a very vibrant, artsy, and experimental city, so pop-ups find here a fertile terrain for pop-up stores.
Lately, we have powered several pop-ups in Berlin, one that is worth to mention is LAMY, which chose the capital of Germany to launch its very first pop-up store!
Moreover, we already entered the Christmas' frenzy shopping period, so this is also an excellent period to open a pop-up, whether in Berlin or any other capital of Europe!
About this pop-up space
The store picked by Instagram Business to launch this pop-up store is a showroom space located on Torstrasse, Berlin. This space is next to the hippest boutiques, galleries, bars, and bookshops in this area of the city. And last but not least, our team has given this store the distinctive Premium Space sticker because this space is located in an attractive spot in terms of traffic and has an excellent presentation.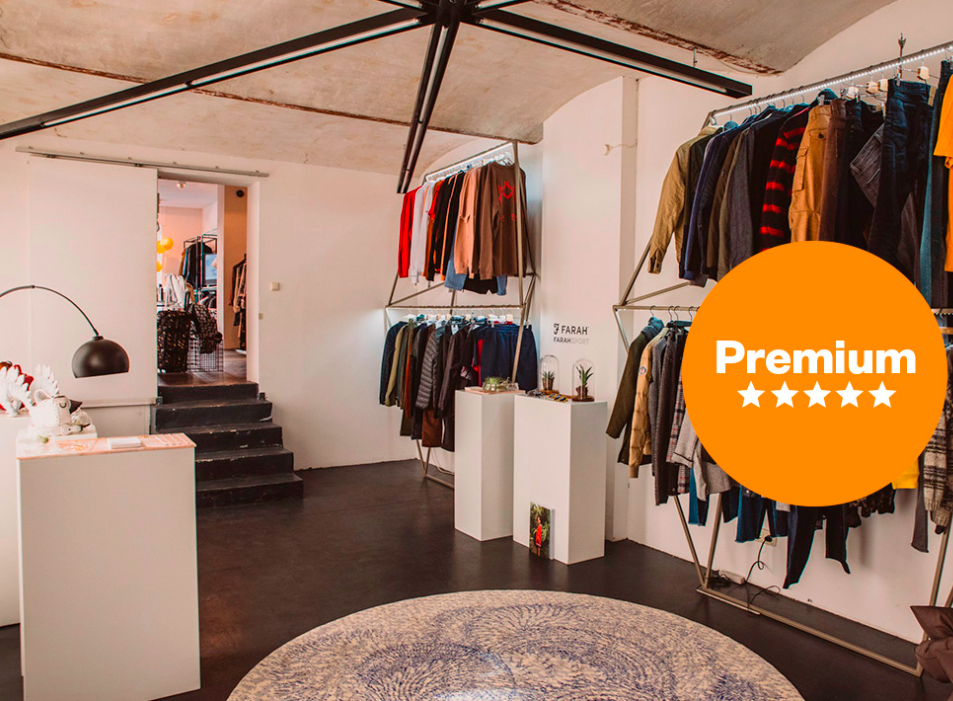 This space consists of a large room/shop area of a 110qm. It has an elevated large-sized passage space and a separate back office. It has the perfect space to distribute the different brands within the same location. Yet, perfectly suitable for one brand that wants to go solo and need a large store.
If you are interested in launching your next pop-up store in the same place Instagram did, you can check here. If you are interested in launching a pop-up in Berlin but don't know where to start, you can get in contact with my colleague Mac: mac.bugaj@gopopup.com, he is an expert!
If you like "From Instagram to pop-up store" and you want to know more about our Success Stories, go here.