Get Ready For Berlin Fashion Week With These Showrooms
A little reminder for all fashion addicts and designers out there: Fashion Week Berlin starts January 18th until 22nd 2016. You want to benefit from Berlin's vibe, the city has every half a year, created by so many creatives and brands visiting Germany's capital to see the latest looks in fashion? Be a part of it with your own pop-up store during Premium Exhibitions, Panorama Berlin and Mercedes Benz Fashion Week. We put together some interesting showrooms. One could be yours! 
Pop-Up Space Salon am Moritzplatz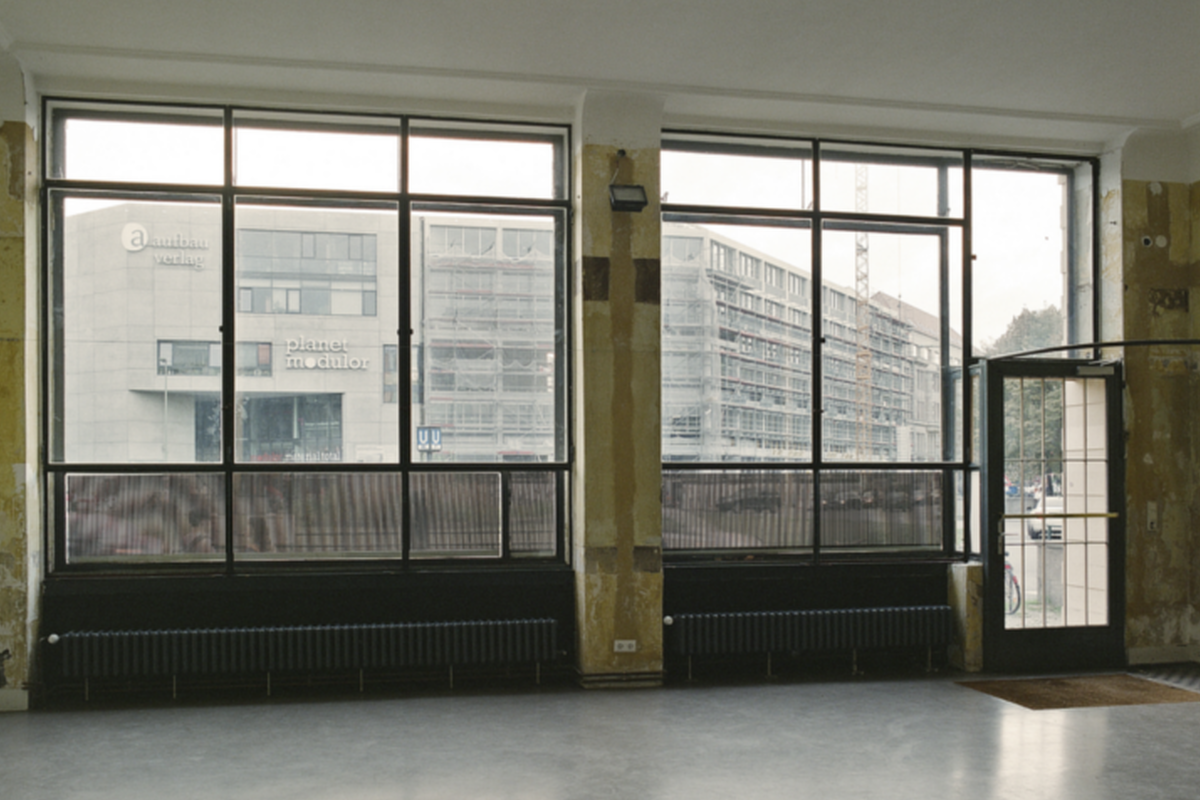 This space is simply great. Where do we start? With the area: Moritzplatz. The cool kids hang out in the streets, cafés, stores and garden around Moritzplatz. After spending hours browsing the latest art supply at Modulor, the urban garding project Prinzessinengarten tempts with cake and coffee between plants and flowers in the afternoon. Evenings end in one of the bars of the trendy district Kreuzkölln. We spend our days off moving from one gallery to the next exhibition, visiting a concert and after that one of the clubs. Simply a perfect spot for a pop-up store.
Pop-Up Space Go—Mitte 195
Exclusively from Go–PopUp: Go–Mitte 195 is a pop-up shop located on Brunnenstraße right next to Rosenthaler Platz. The store has large, beautiful storefront to the busy lower section of Brunnenstraße. With this store you can reach the young target groups that frequent around the scene locality of Rosenthaler Platz and locals from lower Prenzlauer Berg on their way to the Organic food store across the street.
Pop-Up Space Torstrasse 161
The space is set on Torstrasse – the number one street for PopUp shops. We love this neighborhood with a vibrant mix of bars, small boutiques, hipster cafes, record stores, popular restaurants and galleries. Apart from all that, this space is an absolute eye-catcher. The front entrance is framed by two old columns, which don't look corny but simply beautiful. Inside, you will enter a light-flooded room with white painted walls and tiles. Crossing the first room, you will reach the second one, which offers a great view into the backyard. Not too big, not too small: our beloved Torstrasse 161 has an ideal size of 70 sqm.
Pop-Up Space bauchhund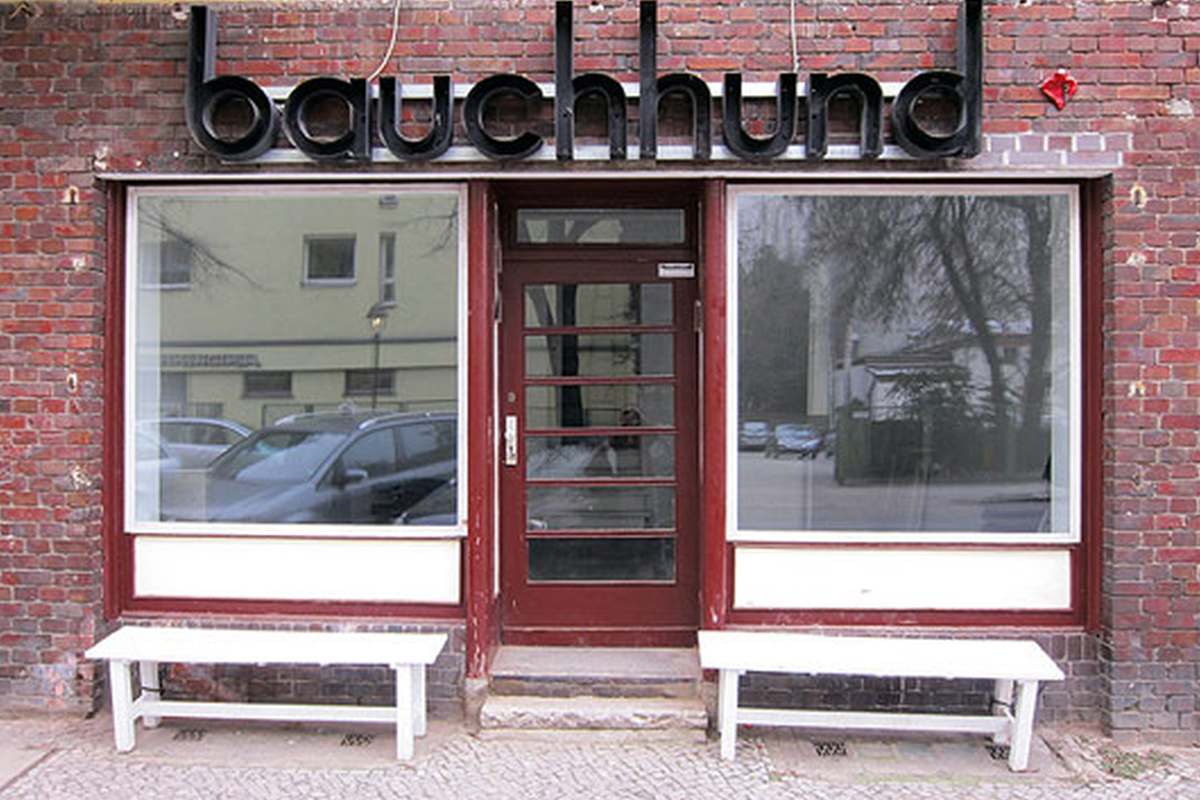 The red brick wall and burgundy colored windows attract your gaze when passing by bachhund salonlabor, a creative hub in Neukölln Rixdorf. 60 square meters in total offer plenty of space for art exhibitions, pop-up stores, workshops or inspiring get-togethers. The broad display windows flood the white painted, open ground floor with bright daylight. A few steps in the back lead to a small storage room. The highlight of this space can be discovered when climbing down the staircase: an authentic jazz club in the basement invites for a smooth jazz session once a week.
Pop-Up Space Katzbachstr. 9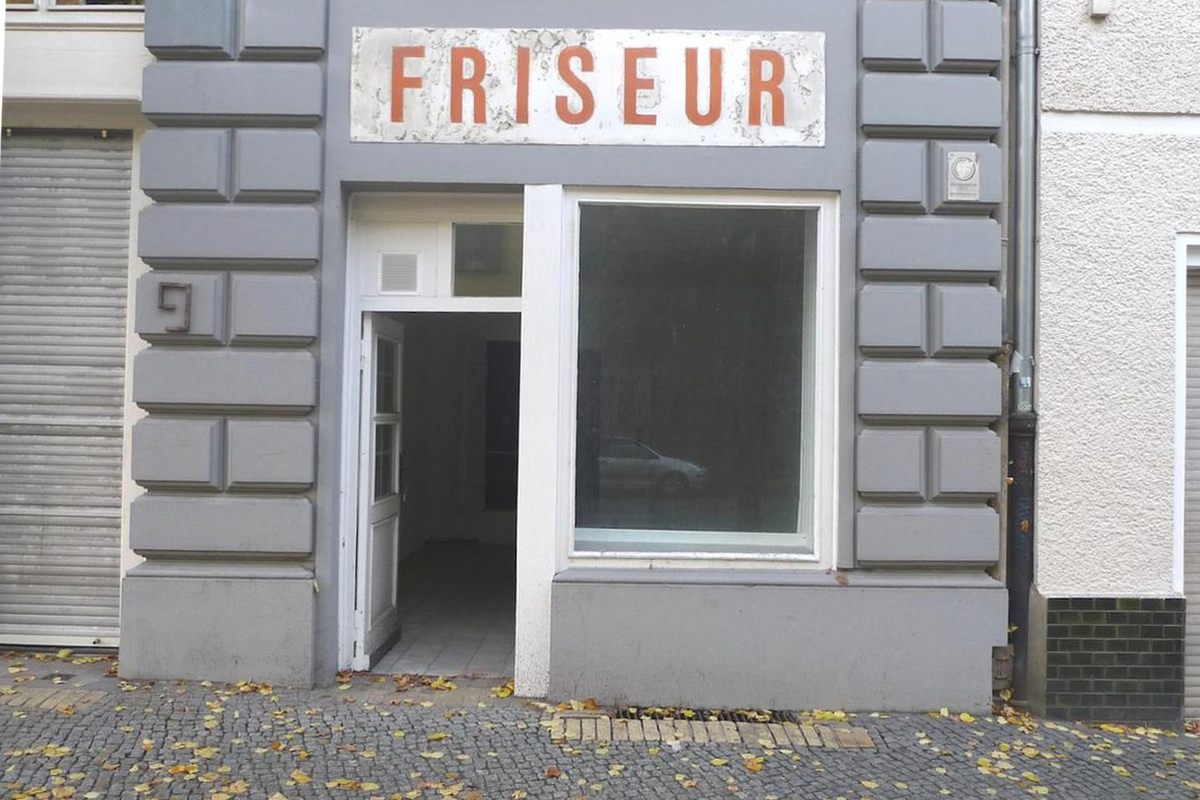 You have the chance to move straight into this former hairdresser shop next to Viktoriapark. The original sign on the grey façade caught our attention and inside bright daylight shines through the broad display window. The space has a total size of 58 square meters with freshly painted white walls. On one wall the plastering was removed to bring out the beautiful bricks underneath. The space offers perfect conditions for a charming pop-up store, a temporary gallery or a showroom.
Pop-Up Space Epicentro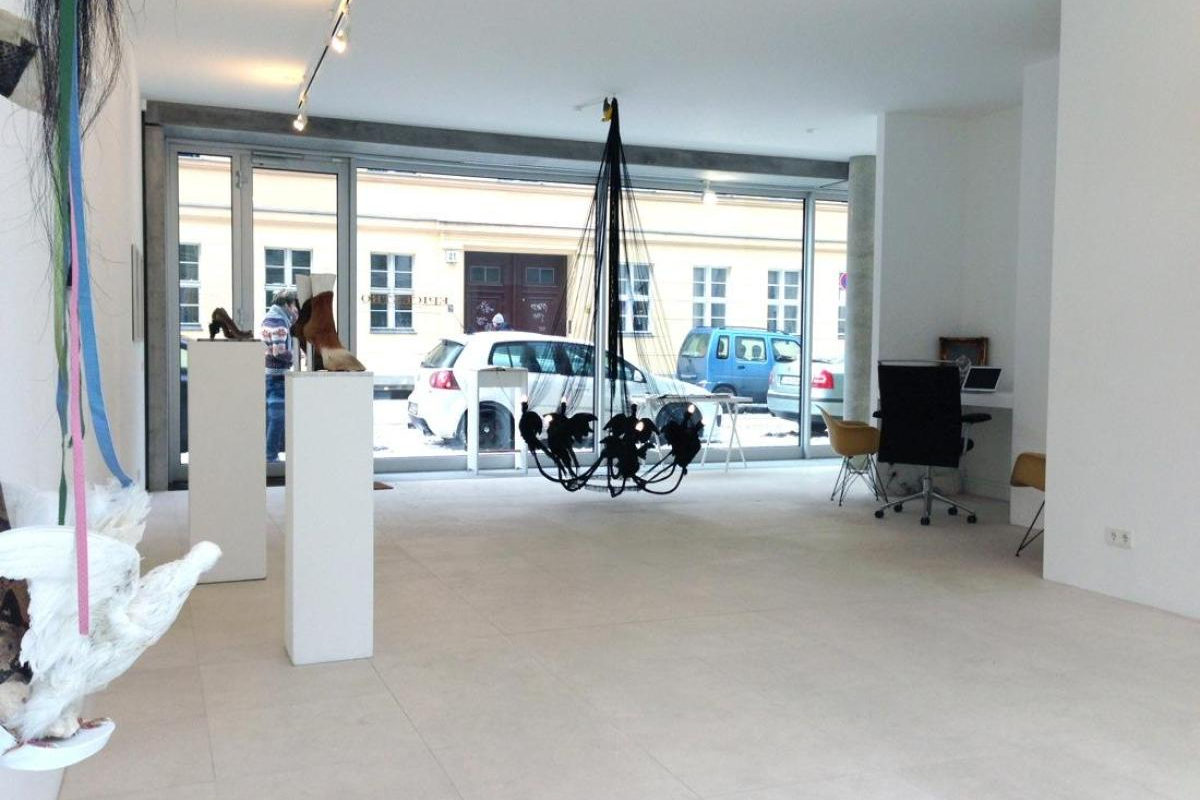 Epicentro Art is an exhibiting and event performing space. It has existed since January 2013 and at its former location since 2007. It is located in the Mitte district in the heart of Berlin's cultural and gallery scene. The institution is especially famous in the international art-world. Our showroom and our team offer you top service in any area you require. For example, you can always use our space as an exhibition room, as a reception room, as a lecture room or invite guests for dinner evenings. Once again, we emphasize that upon request, we can offer you full service in a range of areas for your event.
Pop-Up Space The Flag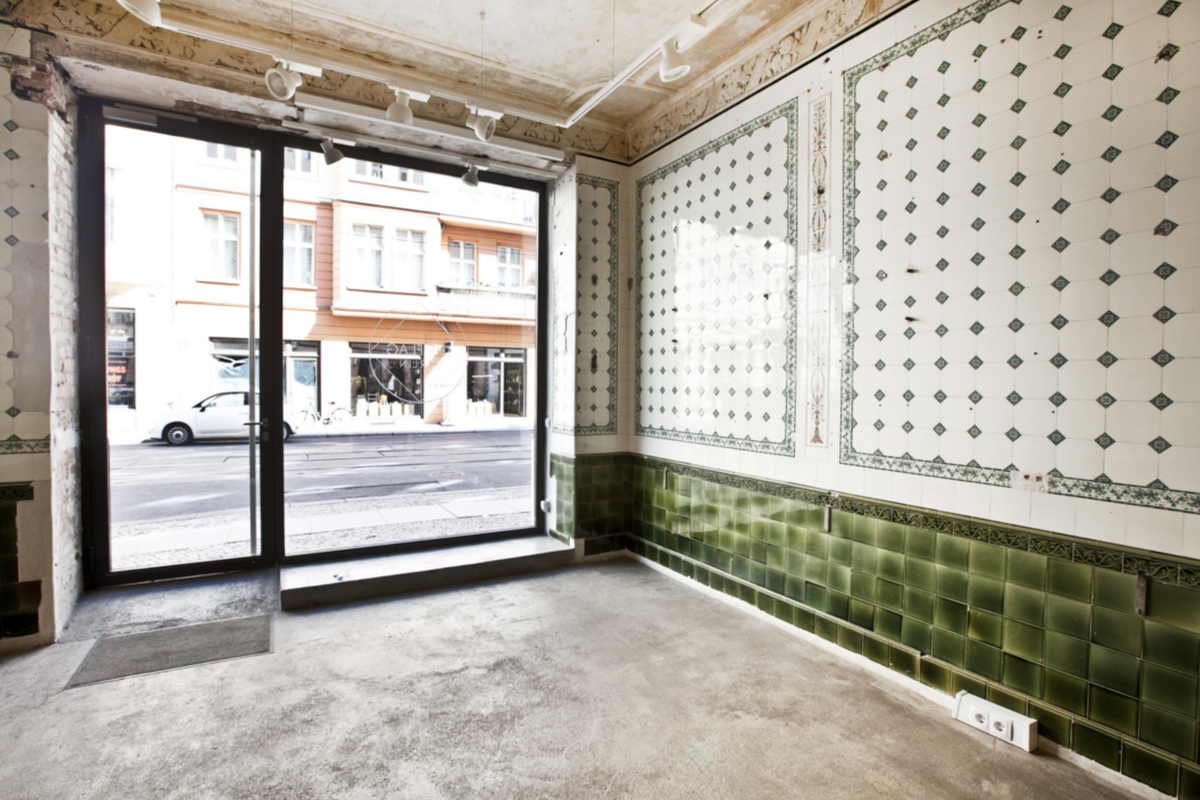 The Flag used to be a butchery in 1910. Meat hooks and the typical glazed tiles recall a different time in Berlin-Mitte. For the last 3 years The Flag has been a well known boutique offering brands like Stutterheim, LibertineLibertine, Ganni and many more. Alte Schönhauser Straße is one of the most frequented and well-known streets in Berlin. Brands like American Apparel, Wood Wood, Urban Outfitters, COS, & Other Stories, Weekday, Mango, A.P.C., Lala Berlin, Monki and many more call the street their home. Your pop-up store will be in a great neighborhood!
Where to find us