Go—PopUp is the winner of the Real Estate Innovation Award at EXPO REAL
Last week we had a great time at the EXPO REAL in Munich, as part of the RE!N Real Estate Innovation Network – the interactive and informative platform for digitization in the real estate sector. As one of the 25 selected PropTech and Technology companies for the final, we presented our innovative solutions for the digitization of the real estate industry and discussed current trends and developments with many people, customers and future partners.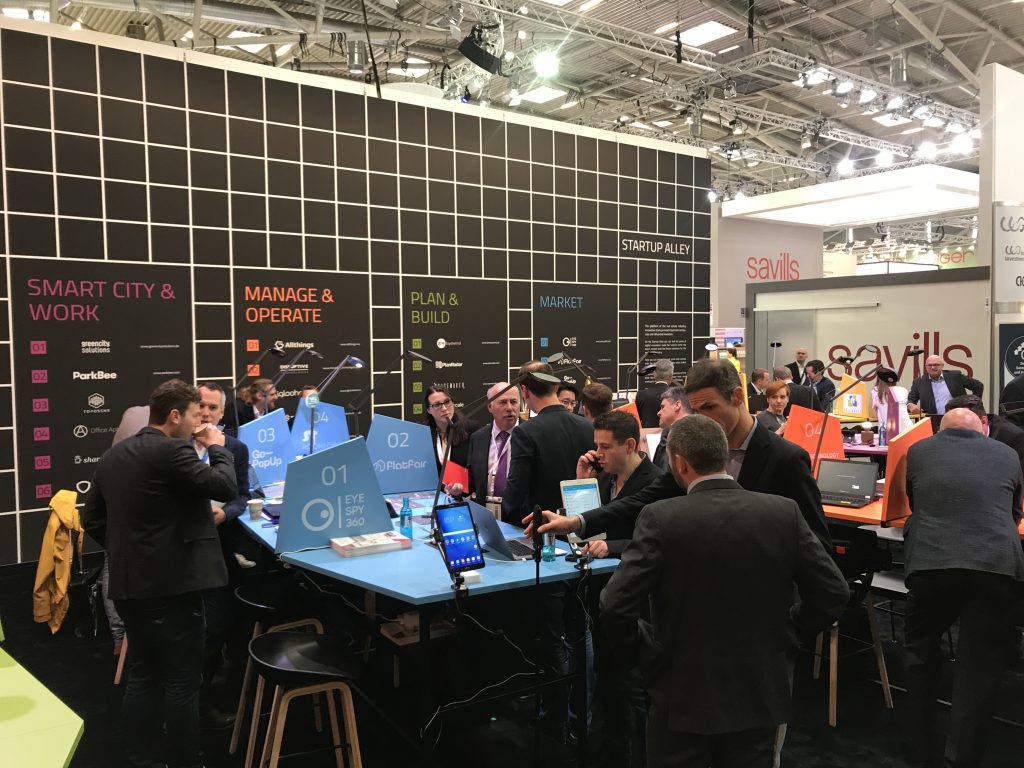 And we are proud to announce that we have won the Real Estate Innovation Award 2017 among 700 selected international startups at the startup battlefield of Expo Real. In addition to the unanimous vote of the judges, Dr. Thomas Schroeter, Managing Director of Immobilienscout, Taylor Wescoatt, Managing Partner of Concrete VC and Seedcamp. com, as well as Dr. Thomas Herr, Director of Digital Innovation at CBRE, and many others, our Co-Founder Patrick Burkert was also able to win the public vote as well to receive this great recognition for our work in the real estate industry.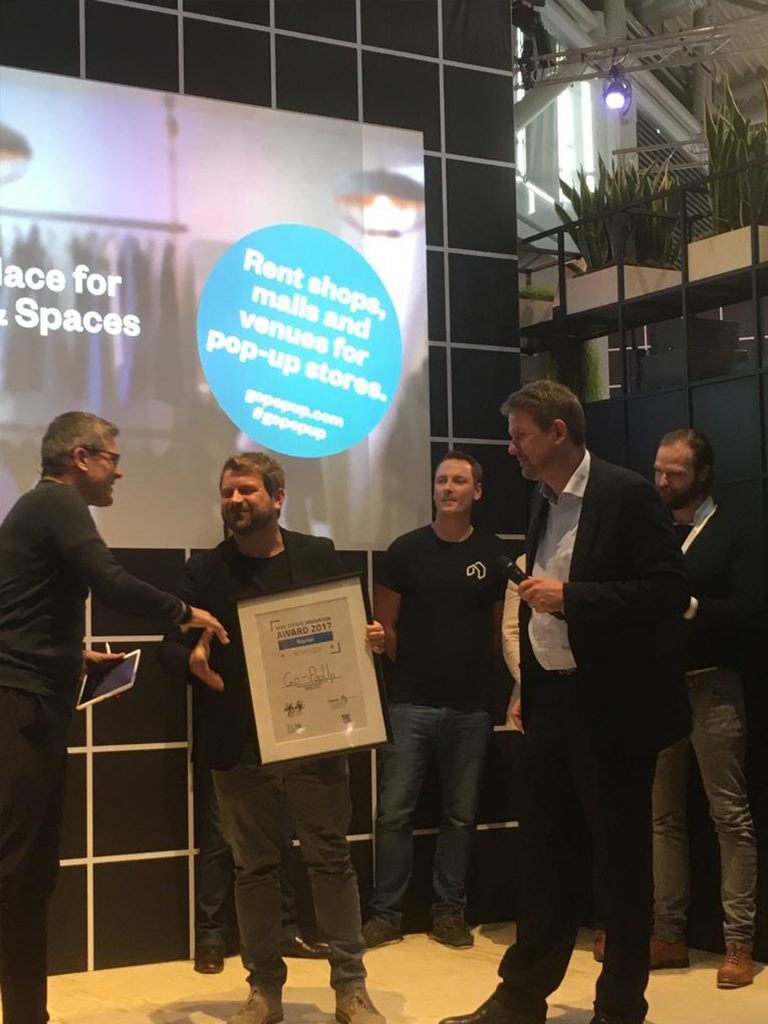 "The Real Estate Innovation Award is a great recognition of our work in real estate, a great achievement for our teams in Barcelona, Berlin and Vienna, and a proof that we are on the right track." (Patrick Burkert)
EXPO REAL is the largest real estate and investment fair in Europe. It represents the entire supply chain of the international real estate sector – all major disciplines are present, from conception and design, through investment and financing, realisation and marketing, to operation and usage. As Europe's largest B2B trade fair, EXPO REAL offers the ideal conditions for efficient networking, which Djanina Freytag – Expansion Success Manager of Go—PopUp – brings to the point.
"It was a great opportunity for us to create new national and international contacts and partnerships. We were amazed to see how many people are appreciating our work in the real estate industry and we were pleased having the opportunity to explain and discuss our product and the idea behind the pop-up stores, to change the way we rent a commercial property in the future." (Djanina Freytag)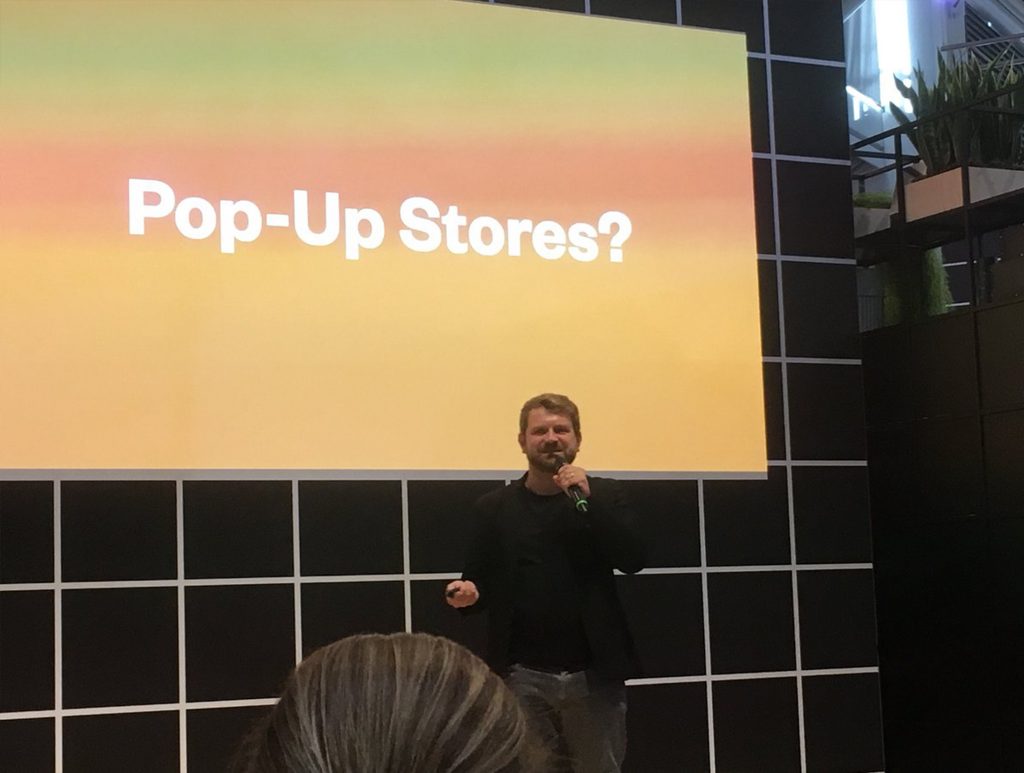 Our role in the digitization of the real estate is one of the most important: From request management to the payment, from communication to signing contracts or hiring additional services, the whole process of renting commercial space will change as the use of space is already changing towards becoming more flexible and agile for marketing campaigns and brand activity. Over the next few years, our leading technology and our concepts for digitizing the entire value-added chain of commercial space rentals will have a significant impact on achieving our goals: 30% of all commercial spaces in the world will be flexible and open for short-term leasing.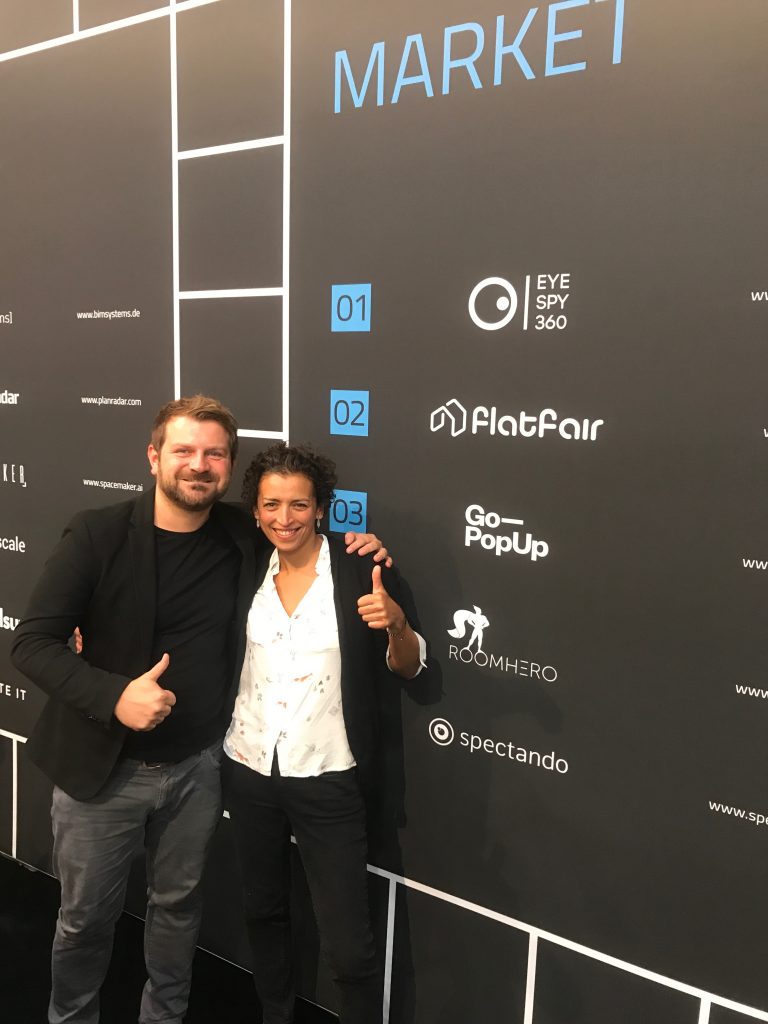 Follow up with Patrick and Djanina:
Patrick Burkert
Co-Founder & CMO
patrick.burkert@gopopup.com
+49 176 621 55 764
Djanina Freytag
Expansion Success Manager
djanina.freytag@gopopup.com
+34 691 08 90 59