Uncategorized
IKEA Play Café Pop-Up Store
IKEA keeps opening pop-up stores around the world to create amazing shopping experiences for its consumers. This time, the Swedish brand has opened a café pop-up store in the city of Toronto, Canada. Located at 336 Queen St. W, the pop-up store will be opened for 11 days, until June 27.
The name of the store says it all, IKEA Play Café is a place to play, shop and eat. Lauren MacDonald, Head of Marketing of IKEA Canada, said in the press release that "For the past two years, the theme at IKEA has been focused on life in and around the kitchen and all the moments that happen in-between. (…) We know Canadian families feel pressure when it comes to their food choices. At the IKEA Play Café, we want to encourage guests to strip away conventional beliefs surrounding food and inspire them to relax, have fun and start playing again."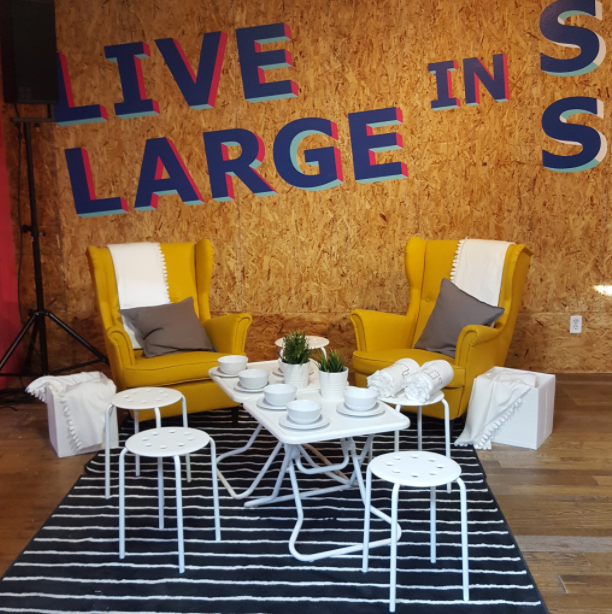 To achieve these objectives, the immersive pop-up experience is made up of three core areas: eating, playing and shopping. The pop-up shop and café figures activities that encourage people to play together and challenge their taste buds!  Among the activities available, there is an IKEA Kitchen dance that invites people to compete against each other in a kitchen dance party and a giant pinball machine with baking items.
Besides the activities, the Café will not be the typical one. The food served will be prepared with the iconic IKEA ingredients. For example, IKEA's meatballs, chicken balls or veggie balls will be served with unique toppings such as waffles, fried onions, pickles or biscuits.
Find more information at www.IKEA.ca/playcafe
Pictures from #IKEAPlaycafe via Twitter.
You may also like:
Ikea's Pop-Up Stores for 20th anniversary in Spain
Ikea Temporary opens in Madrid