Kanye, Drake, Gwyneth: Celebrity Pop-Ups Everywhere
As pop-up experts we're constantly looking for new trends within the creative retail and marketing scene. The latest discovery? Celebrity pop-ups everywhere! Here are some observations of the business they call pop-up.
#1  Big News Coming Up
Usually a celeb popping up means there's a next big thing in the pipeline. With less than two weeks till Drake's fourth studio effort »Views From The 6« drops, Drizzy is brought his "Views" to New York City for a pop-up shop on April 18.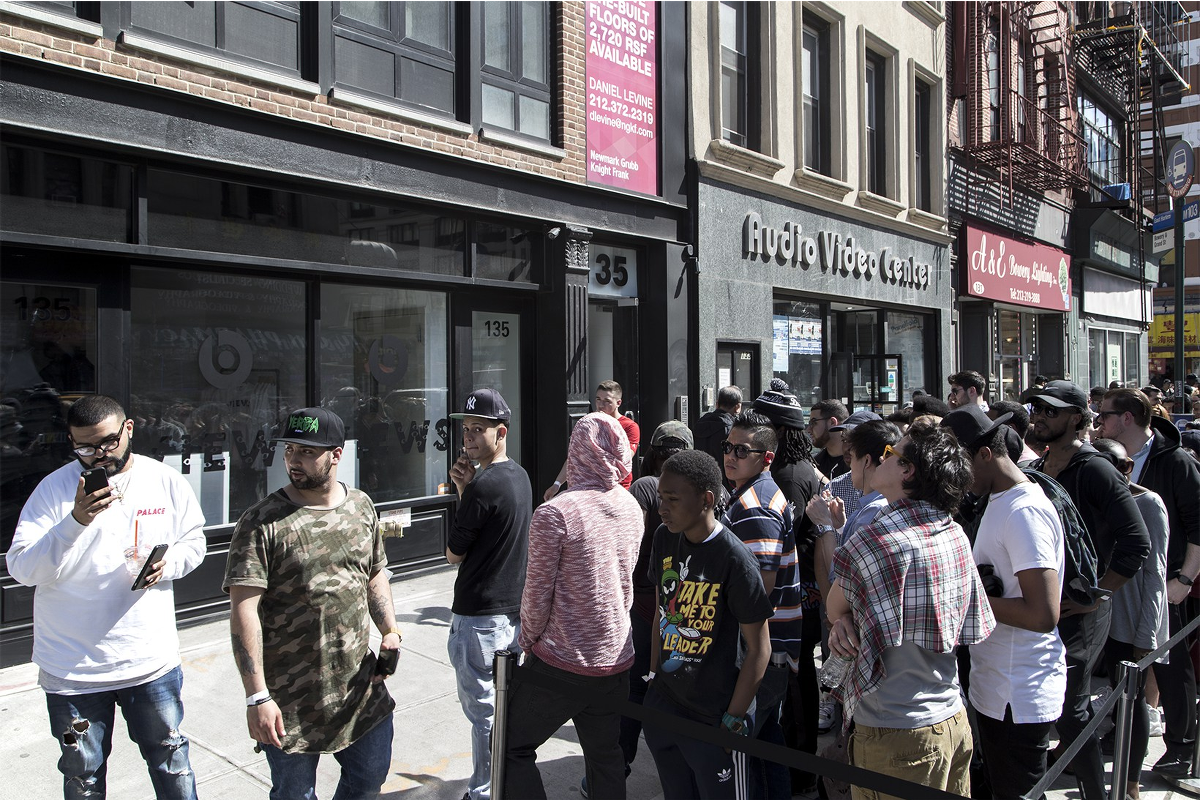 ©  hypebeast.com
Kanye West »The Life of Pablo« pop-up opened in March and fans flocket to get exklusive merch of his new clothing line of the same name as the upcoming album.
©  mashable.com
#2 Very Short Notice
Another noticable thing is them releasing the news on very short notice – often only a day ahead of opening – playing into the pop-up concept of »here today, gone tomorrow«. Here are Drake's and Kanye's ominous announcement about the NYC event they released to their 31,4 million (Drake) and 22 million (Kanye) followers.
NYC TODAY #VIEWS
Powered by @beatsbydre pic.twitter.com/KGxVm8EnTy

— Drizzy (@Drake) April 18, 2016
https://twitter.com/kanyewest/status/710552827203076097
#3 The Buzz Is Real
Fans began queuing hours before the store's opening, obviously leading to crowded streets….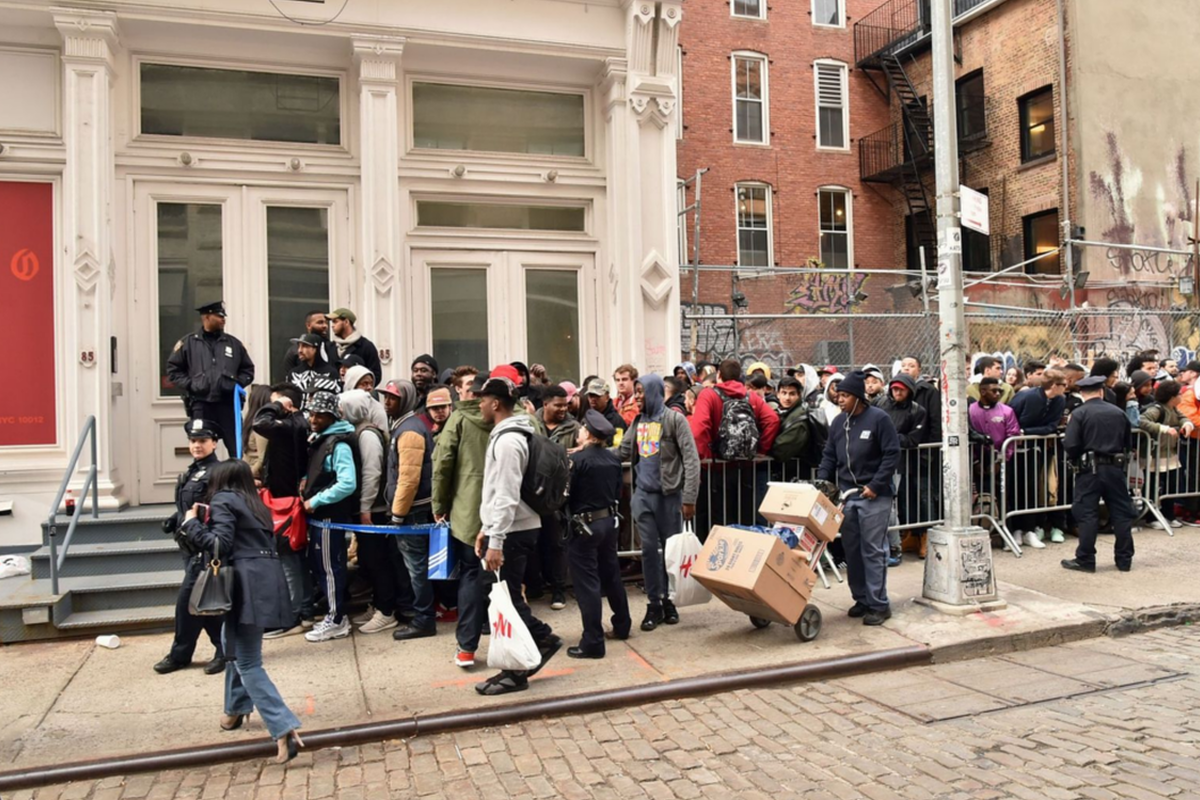 © Andrew H. Walker/WWD/REX/Shutterstock
… and apparently a lot of cash!
https://twitter.com/kanyewest/status/712417183473782785?ref_src=twsrc%5Etfw

#4 Curated With A Twist To Go

It's not just about selling stuff. It's about creating an experience like the Pet Shop Boys did with their pop-up shop, coinciding with the release of their 13th studio album, »Super«. At famous pop-up mekka Boxpark fans could purchase a range of new Pet Shop Boys merchandise. "The store is an ideal chance for fans to experience the music first-hand and immerse themselves in the Pet Shop Boys brand.",Alex Johns, Managing Partner of Worth Retail, added.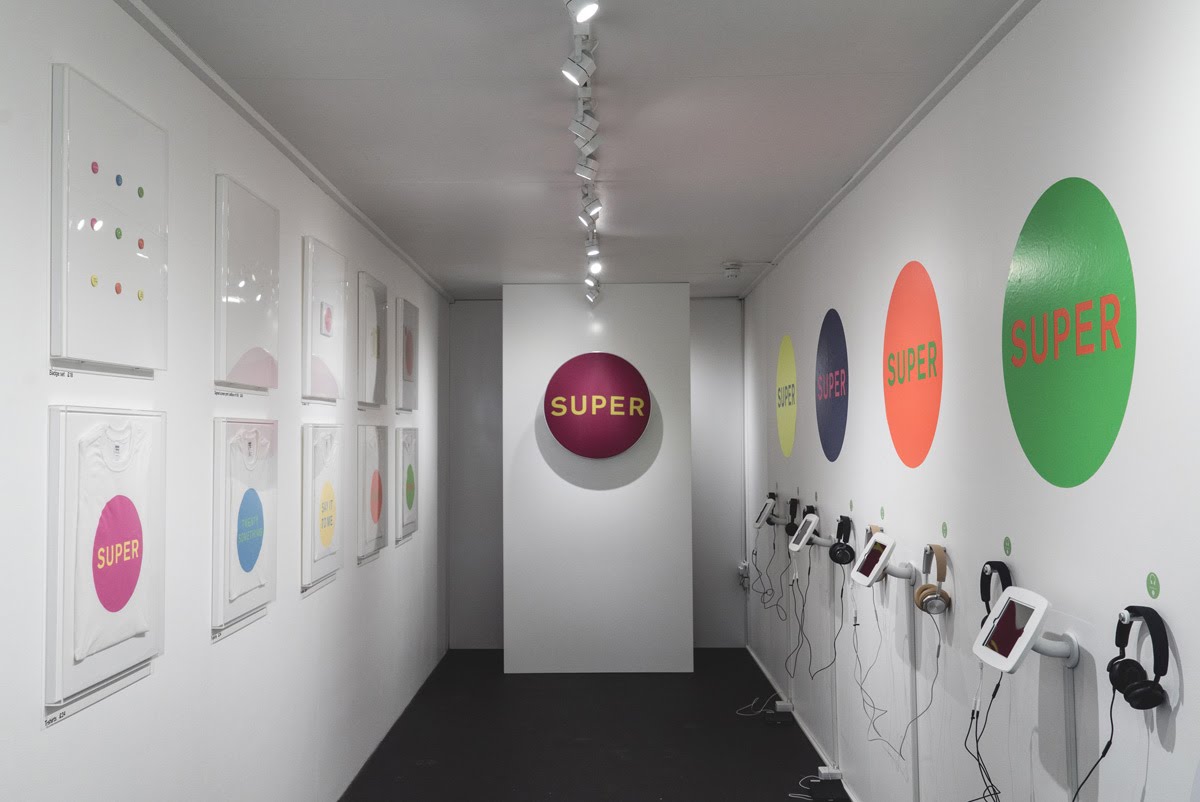 © wothretail.com
The goal is to create an offline experience and give you something to remember. Btw: People were already talking about reselling their t-shirts 30 minutes after Drake's pop-up opening.*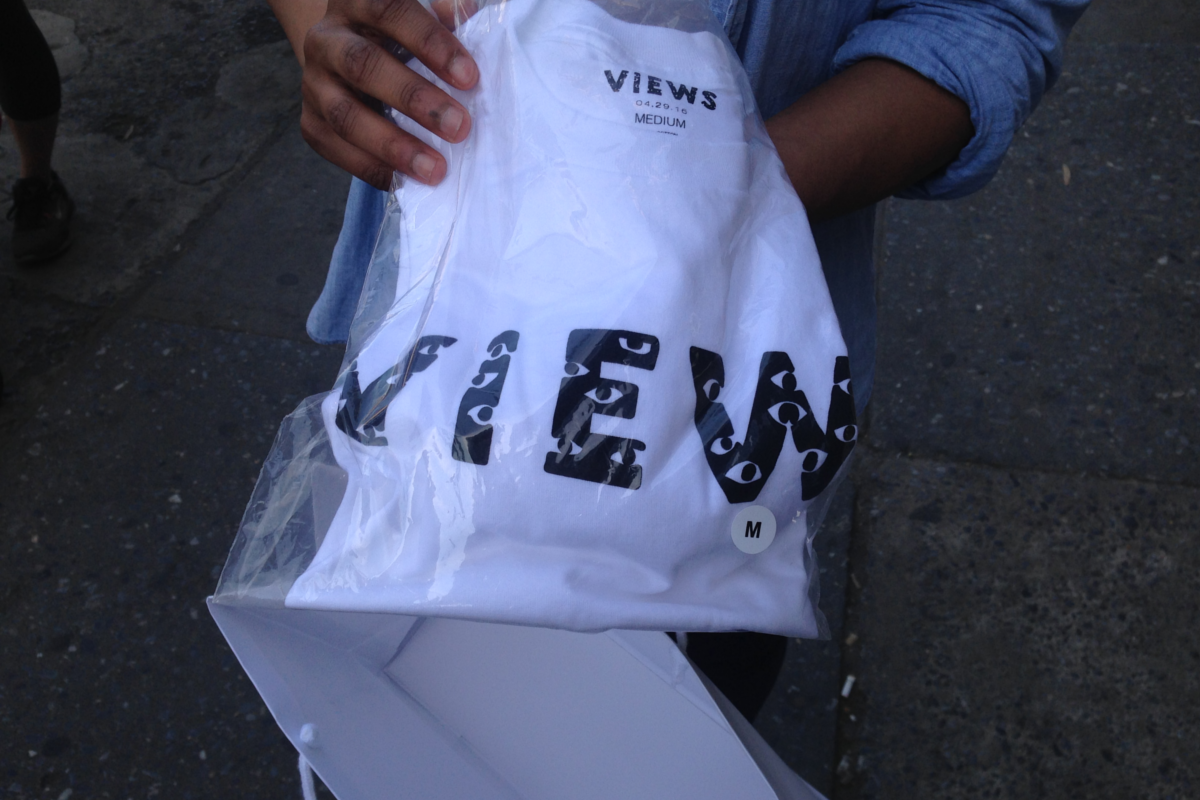 © ew.com
#5 Collaborations
Gwyneth Paltrow is very conscious (get it? ) of how to make her business a success. She is regularly bringing her weekly lifestyle publication »Goop« to life. In the past the clicks to bricks outpost has popped up in New York, Chicago and has now announced the next station to be San Francisco. Whilst working with famed interior design firm Roman & Williams in the past, she announced the next #goopmrkt in collaboration with interior decorator Steven Volpe.
Our next #goopmrkt pop-up is coming to SF this May! More info + details on our collab with #StevenVolpe to come cc. @marieclaire #PowerTrip

— goop (@goop) March 22, 2016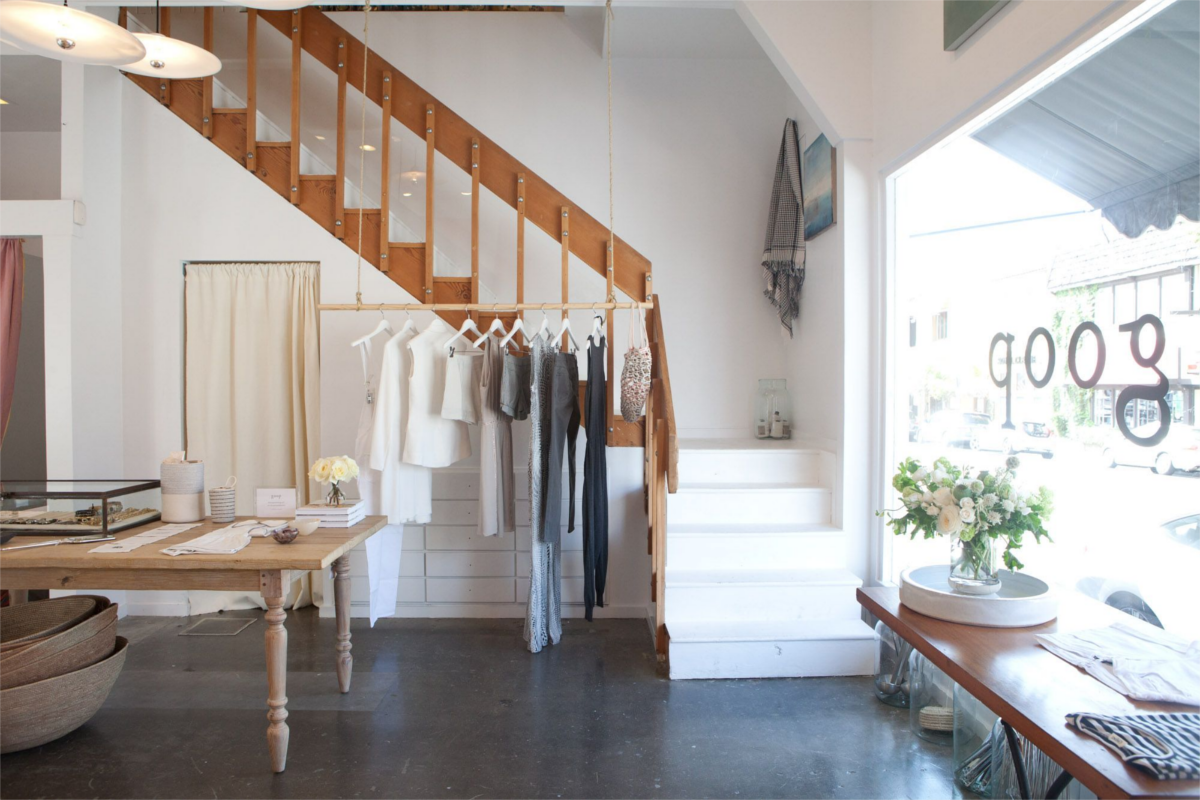 © racked.com
You know Drake or Mr. West? Please recommend our destination collection to them. Thanks! 
Where to find us: