Top Pop-Up destinations for Car Producers
Car enthusiasts only have a defined period of time city to experience the new models first hand thanks to the pop-up format approach to the automobile sector.
The pop-up format allows you to carry out projects or businesses without running traditional risks and with limited resources. Because it is not permanent, brands can test and repeat it if it works well. Pop-up stores are an experiential marketing format, designed to engage consumers and offer an exclusive and unique interaction with the brand and its representatives. People are looking for real shopping experiences again.
The attraction of ephemeral experiences — that's what brands such as Tesla, Jaguar, Mercedes or Smart have taken advantage of.
Experiential marketing refers to a type of marketing that aims at providing consumers with memorable experiences in order to affect emotions and cognitive feelings. Compared to traditional marketing, which focuses on communicating a product or brand verbally or visually, experiential marketing strives to stimulate consumer's senses in an extended way. Instead of finding value in a product's or service functional and utilitarian benefit, experiential marketing often focuses on the shopping experiences and the hedonic aspects.
Driving tests, high-tech, exhibition areas, chill zones, interactive shows, VR or contests are the experiences that automotive professionals play with when setting up a pop-up for their brands. The reason for setting up a pop-up in the automotive sector can have many objectives, although it is usually associated with product presentation or the attraction and loyalty of users.
Here's an illustrative example of formats and top destinations chosen for setting the hottest automotive brands pop-up stores:

Jaguar Land Rover chose Germany (Frankfurt, Berlin, Munich, Stuttgart and Hamburg) for its Roadshow. Being home to the modern car, the German automobile industry is regarded as the most competitive and innovative in the world, and has the third highest car production in the world, and fourth highest total motor vehicle production. Therefore, it is not surprising that it is one of the preferred destinations for professionals in the sector.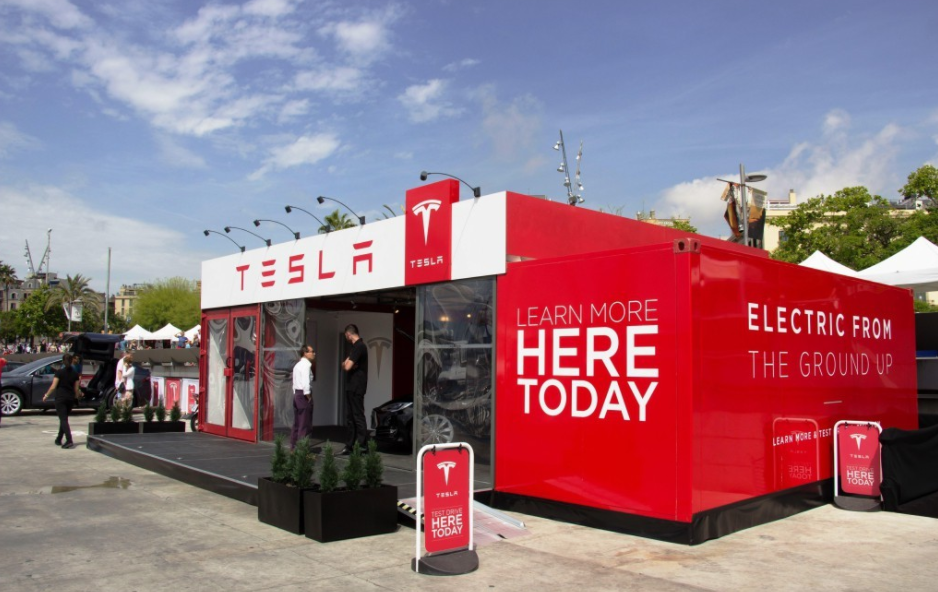 On the other hand we have Tesla, a brand of electric vehicles. Under the name "Tesla On Tour", the brand reached the most exclusive and powerful holiday destinations in Southern Europe. Spain, Portugal, France and Italy were the countries that hosted Tesla's pop-up. And the media coverage such as the influx of people were spectacular!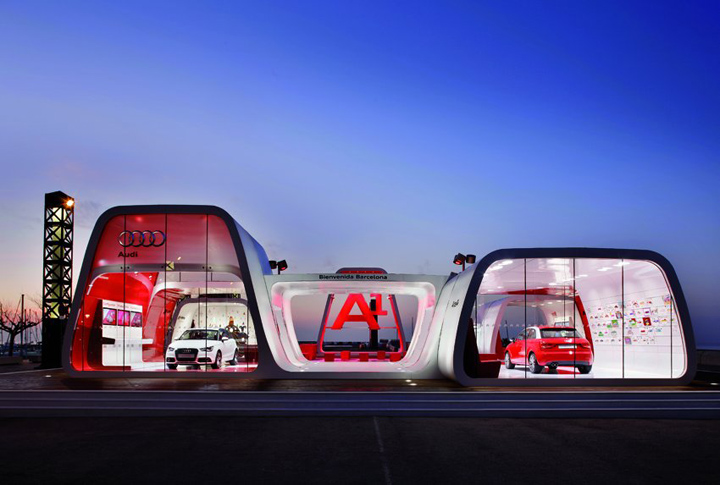 1 out of every 4 vehicles manufactured in Spain is produced in Catalonia, making it Spain's most significant automotive manufacturing centre. Catalonia is a global automotive hub, exporting 65% of vehicle production and generating 24% of Spanish vehicle exports. So it's not surprising that Barcelona, was chosen to host the Europe-wide marketing campaign for the new Audi A1 back in 2011. The wide range of activities and the design of the pop-up store were amazing!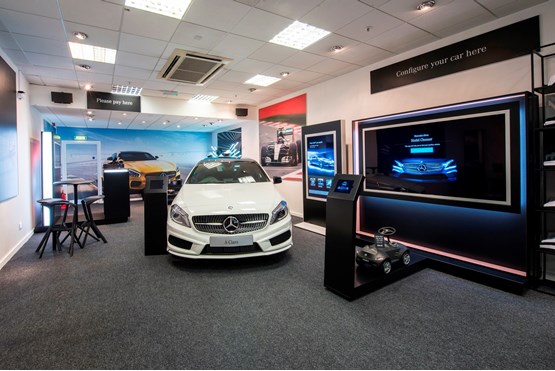 The automotive industry in the United Kingdom is now best known for premium and sports car marques, including Mercedes. The brand opened a 'pop-up' store in the Intu Trafford Centre, Manchester. With test drives available everyday directly from the Shopping Centre Car Park, people who were approaching the pop-up, could enjoy a 100% immersive experience.
Thinking about opening a pop-up for your automotive brand? At Go—PopUp we have spaces adapted to the needs of automotive brands so they can provide a memorable brand experience.
Empowering your ideas to become great!