VENCA'S FIRST DIGITAL POP-UP IN SPAIN
Venca's first digital pop-up in Spain took place in the city of Zaragoza.  Venca is fashion e-commerce for women and launched its new winter collection with a digital space. Customers could see and touch products. Buy online and choose to receive it at home within the next 48h.
Zaragoza was the city Venca chose to inaugurate its first pop-up in Spain. The pop-up was in the shopping centre of Puerto Venecia. A playful surrounding to create a surprising experience while launching a new fashion collection.
//Venca Digital Experience
The pop-up concept aimed to launch unique fashion experience elements: Look & Touch /  Shop & Enjoy / Shop More & Carry Less. 
Venca digital experience wanted to be the fashion experience leading the consumer to touch the garments and have fun combining them. Buying from a digital locker without carrying bags. It was possible to interact with iPads and win free looks. Meet stylists and influencers who ensured to provide visitors with a great time. Last but not least, Venca wanted to share with consumers the latest fashion trends.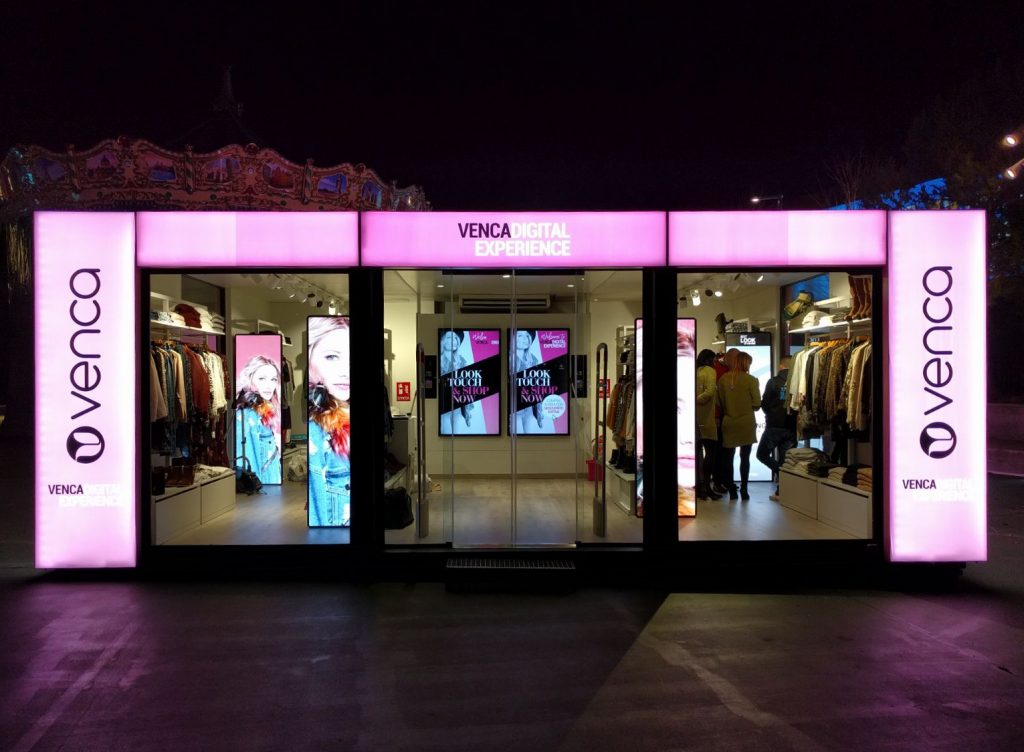 The pop-up aims to offer a 360-degree phygital experience through weekly workshops, upload looks on the different social media platforms, and become part of Venca's virtual community.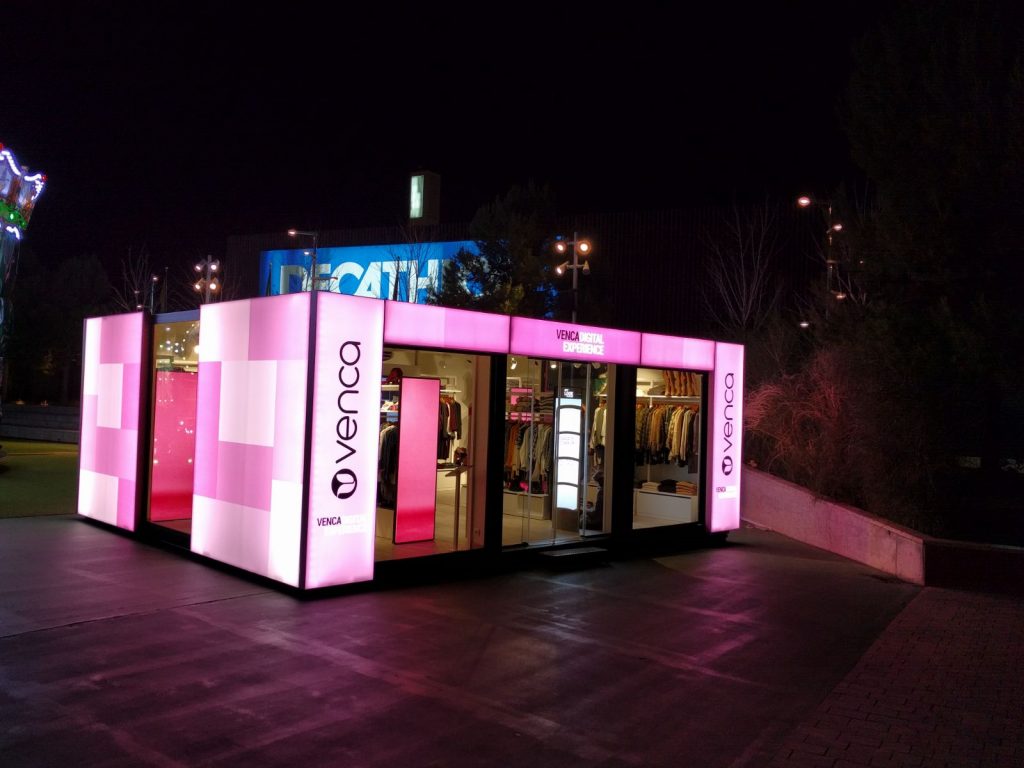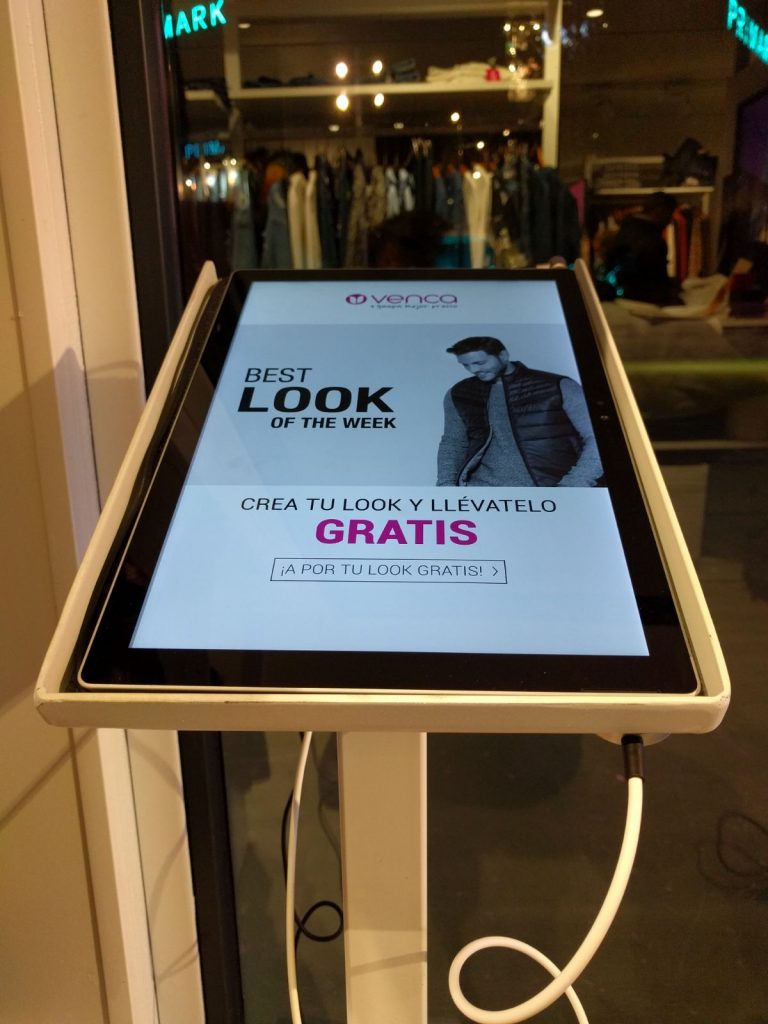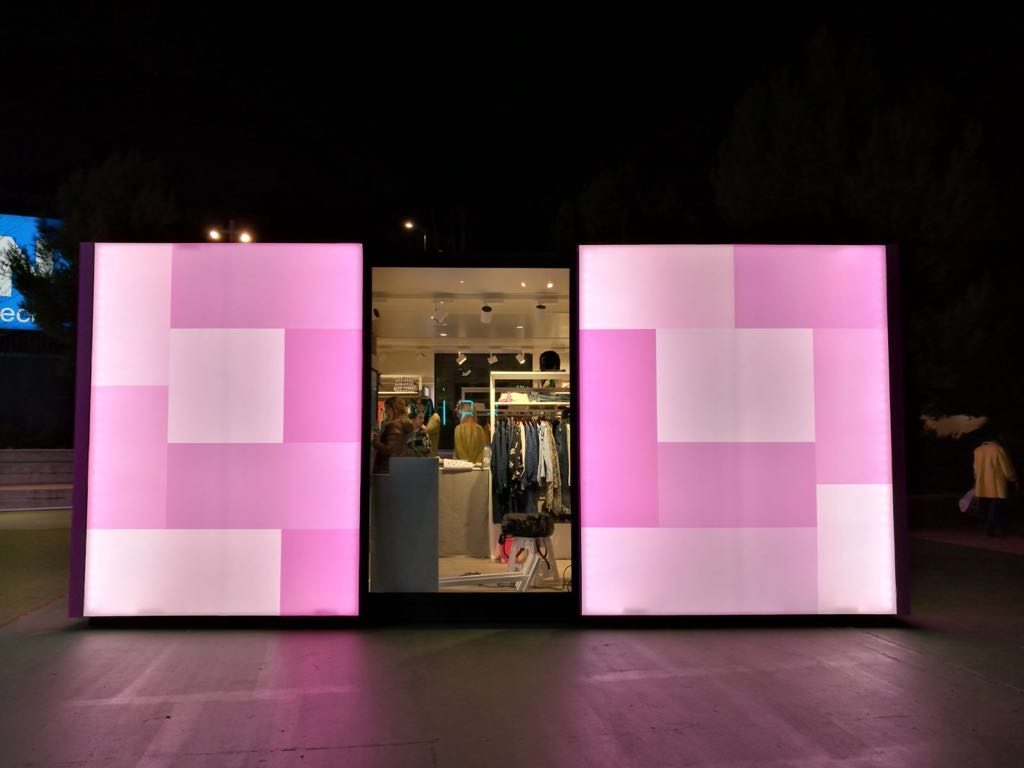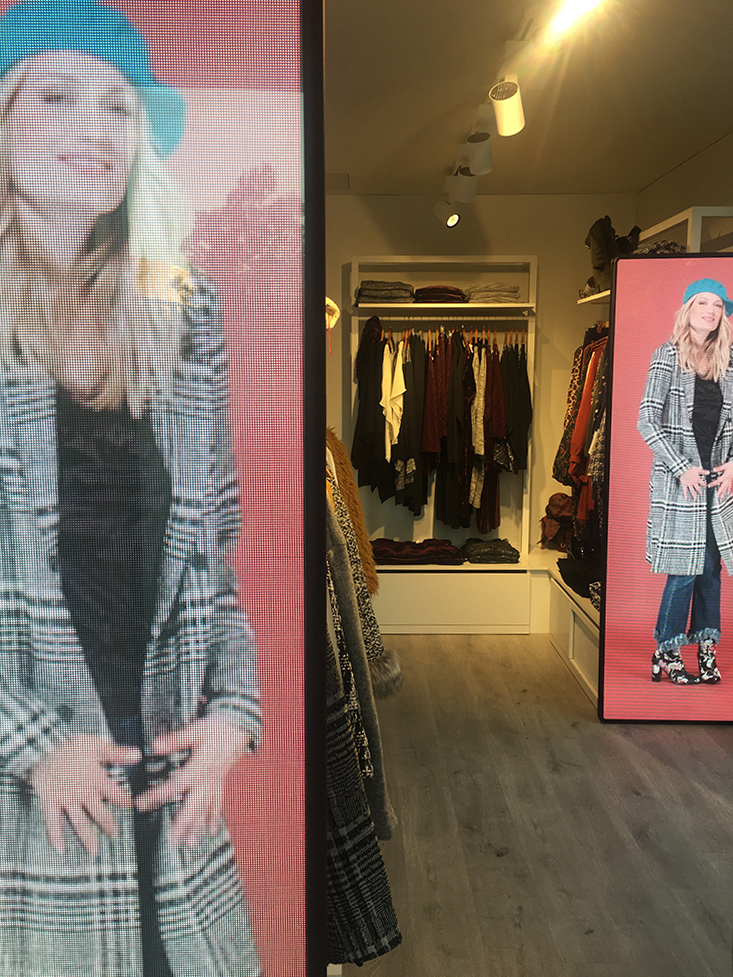 Visiting the pop-up, customers found the latest collection and designs adapted to the different needs of women. Venca's first digital pop-up in Spain, in the city of Zaragoza, is just the first destination. More pop-up stores will visit other cities in Spain throughout 2018. The tour has been organized with the support of Go—PopUp.
"This new concept allows us to bring the brand and the collection closer to our users, discover the latest trends in a digital environment, and offer them something new and different every day. In an accessible and very competitive way."

Ana Roselló, Marketing Director of Venca

 
//Venca Pop-Up Container Store        
Go—PopUp and our partner designed and produced Venca Container Store.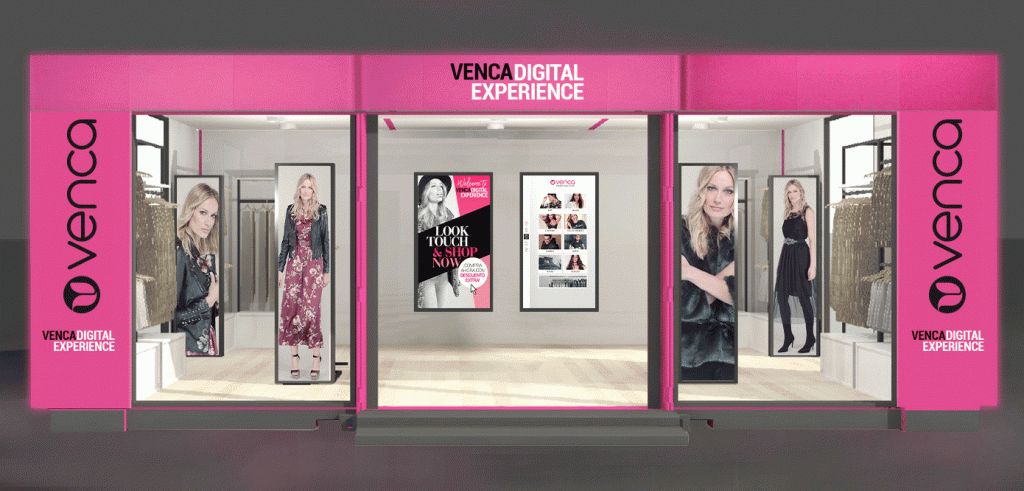 //Main objectives
The pop-up container's main objective was the acquisition of new customers, among others:
generate sales and traffic,
offer super Prices and Exclusive Collection from 4.99 €, large sizes Fashion up to 4X, and lingerie/technical corsets that hide curves or enhance them.
The idea was to create a commercial point to guarantee attraction in the urban area and generate impact through design. But also respect and enhance the brand image at the consumer level.
The itinerant pop-up had to be a completely transportable concept.
We wanted to create an elegant space with technological design. We opted for a completely transparent space, integrating the colours and textures using different material and metallic touch. 
The digital lockers consisted of two 49 "screens placed vertically with a touch frame that allowed interaction. Customers could consult the virtual catalogue and proceed with their purchase, opting for delivery in the same store or wherever they wanted.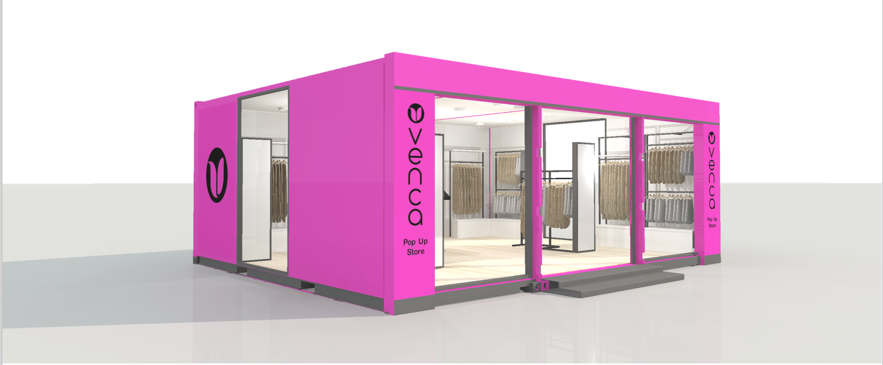 Learn more about Pop-Up Container