10 Amazing Experiential Marketing Locations
At Go—PopUp we are constantly bringing new international spaces to our platform to give our customers endless opportunities when choosing the right spot for their upcoming pop-up event. Here, our team has gathered just a few of our favourites!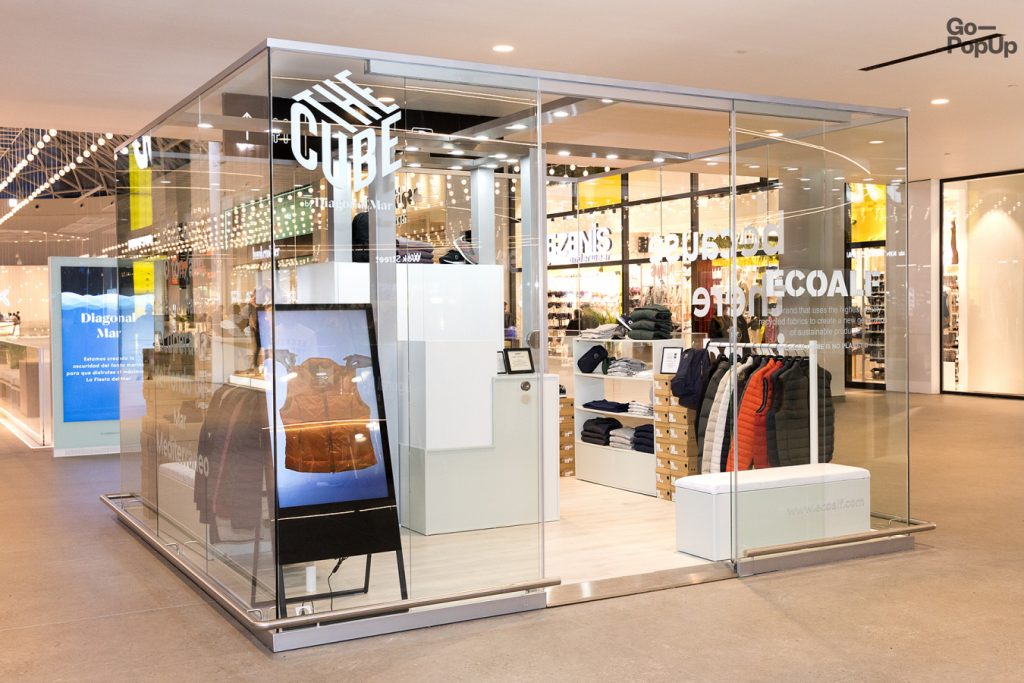 The crystal cube in the very-frequented Diagonal Shopping Center in Barcelona
This pop-up cube is can be found in one of Barcelona's most visited malls. Its a unique innovative format complements perfectly with a variety of pop-up store ideas that can take place inside. Read more about it here.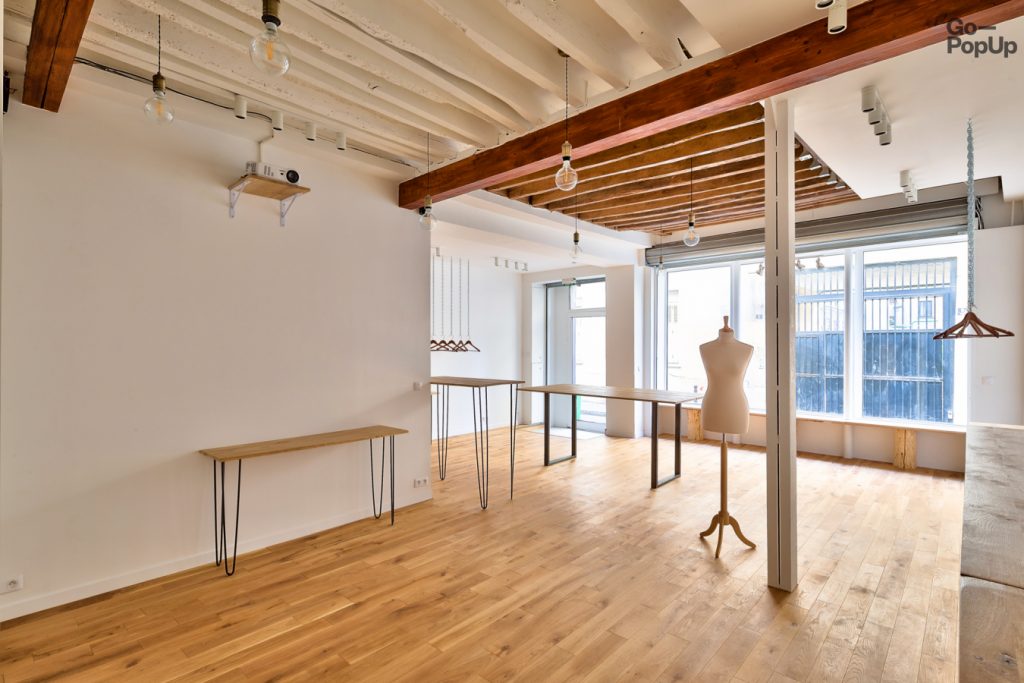 A showroom  store near Bastille in Paris
The pop-up spot is located in a street connecting Rue de la Roquette with the very trendy Rue de Charonne. It has a typical Parisian apartment vibe with its white walls, exposed beams on the ceilings, light wooden floors, and a large window overlooking a courtyard filled with flowers. Doesn't it sound extremely charming?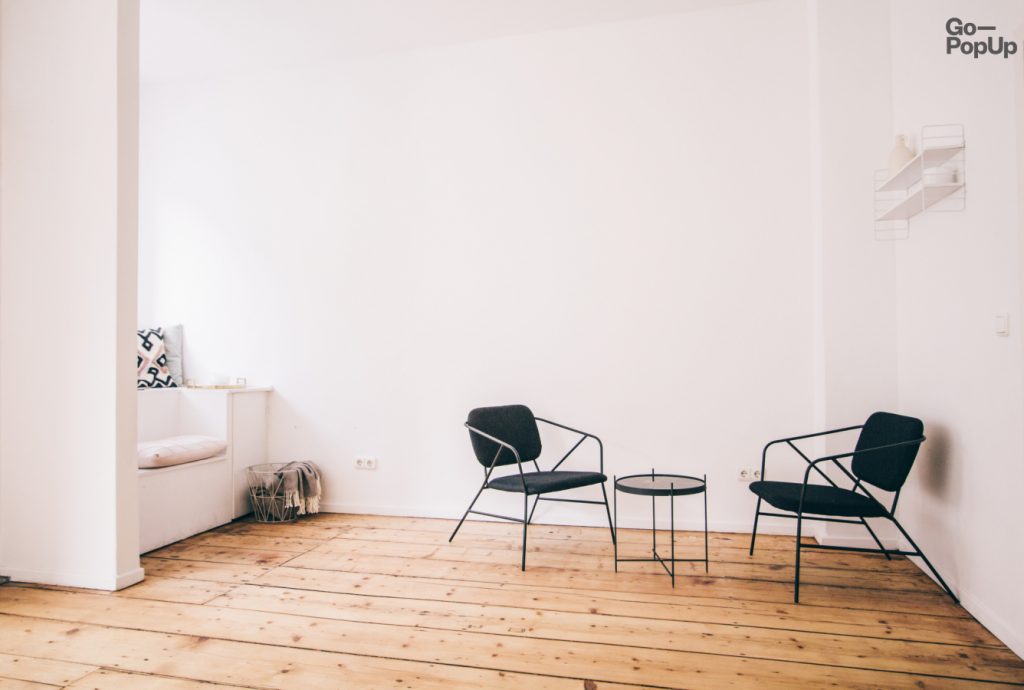 A street shop space with its own garden in Hamburg
This location will make anyone feel at home! It is very luminous, has its own spacious kitchen, a gallery space, and a back yard, excellent to host any kind of event.
The vintage styled pop-up location in Amsterdam
The 180m2 street-level spot has a striking storefront that is a real eye catcher between hip coffee places and shops. We love it for its warm and unique feel, perfect for a cool pop-up store concept!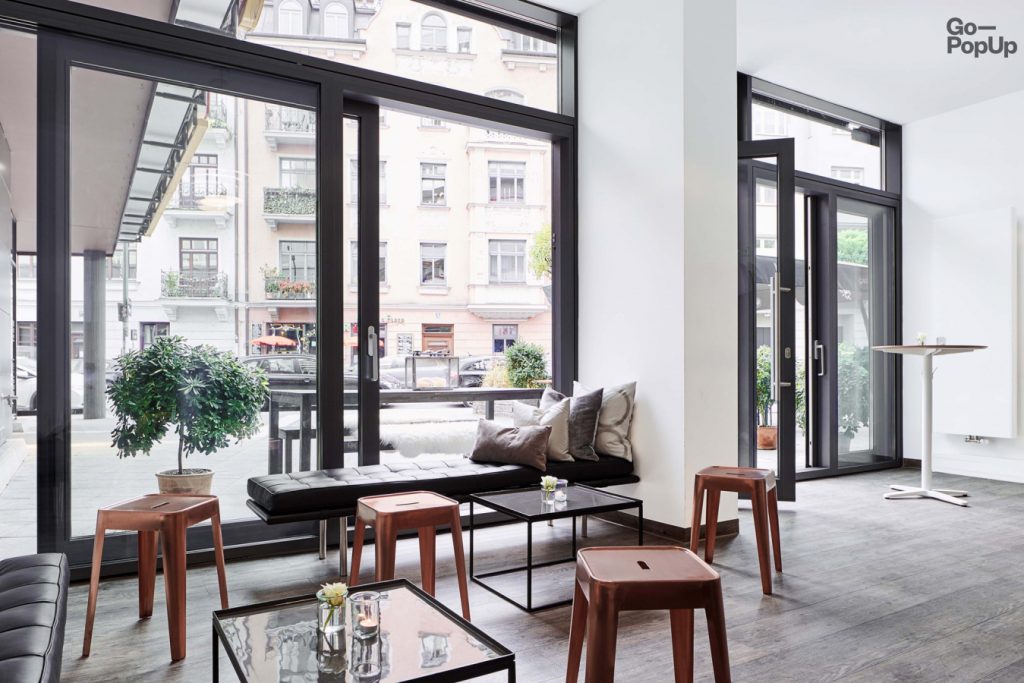 A versatile experiential marketing space in downtown Munich
Located by Sendlinger Tor at the middle of Glockenbachviertel district, space is ideal for pop-up stores, galleries, workshops…all sorts of concepts ready to being made!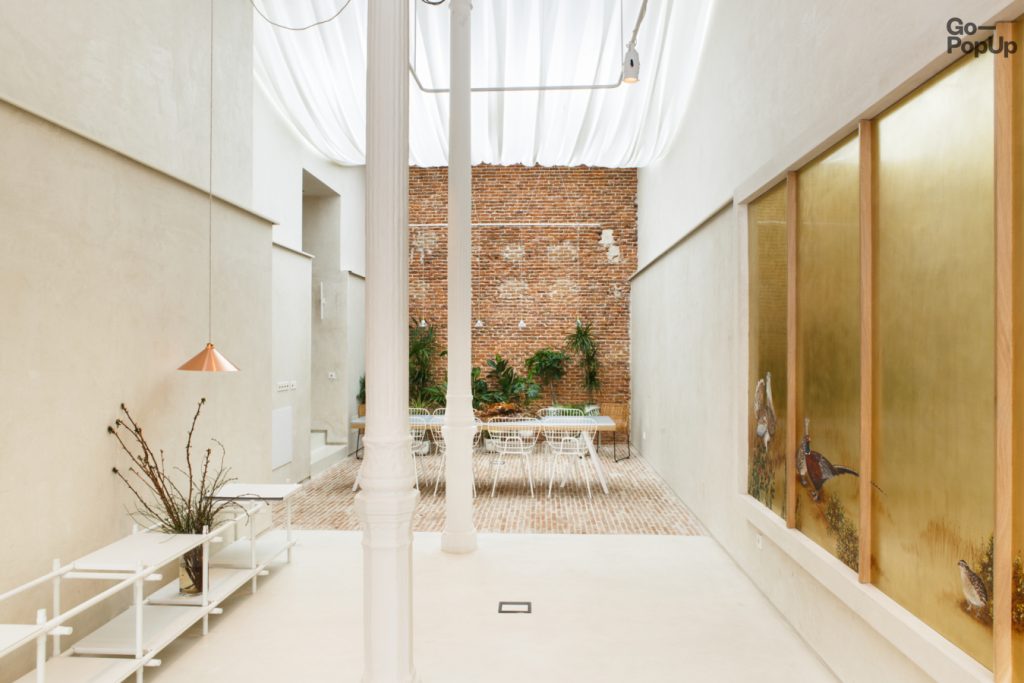 A style-forward street-level spot in Madrid
This street-level location stands out for having an incredible architecture studio design all around, including in its beautiful covered patio located at the back. It is fully equipped with a kitchen perfect for catering, closet space, complementary lighting, and a lot more!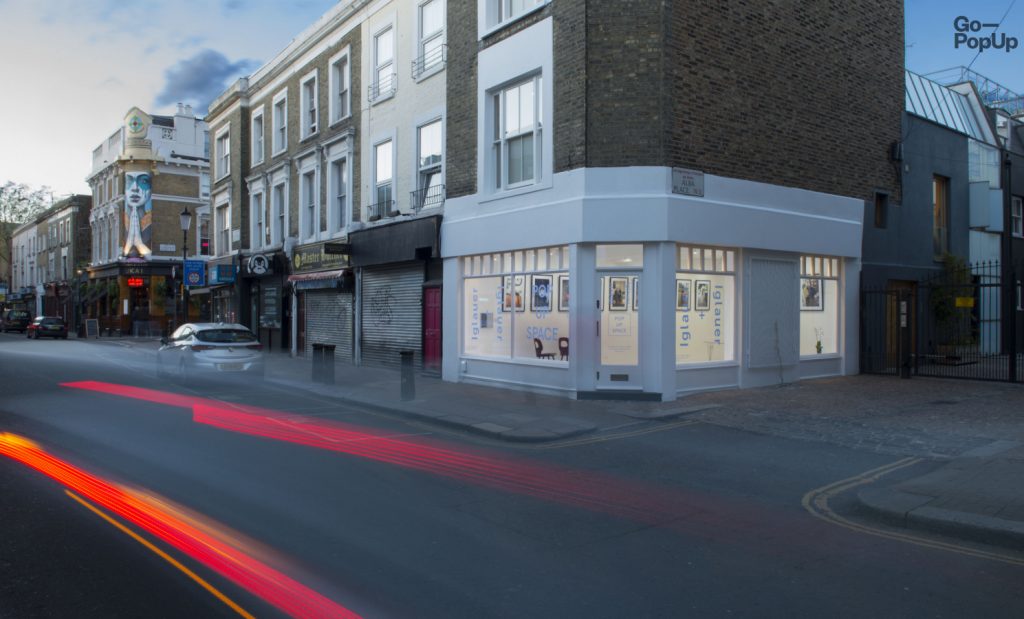 The perfect corner shop by Hyde Park in London
A real gem in the city! Being this a corner space, it makes it hard not to miss, as well as having metro and bus stations close by. It is fully equipped with the basics such as a stockroom, fitted kitchen, restrooms and wifi.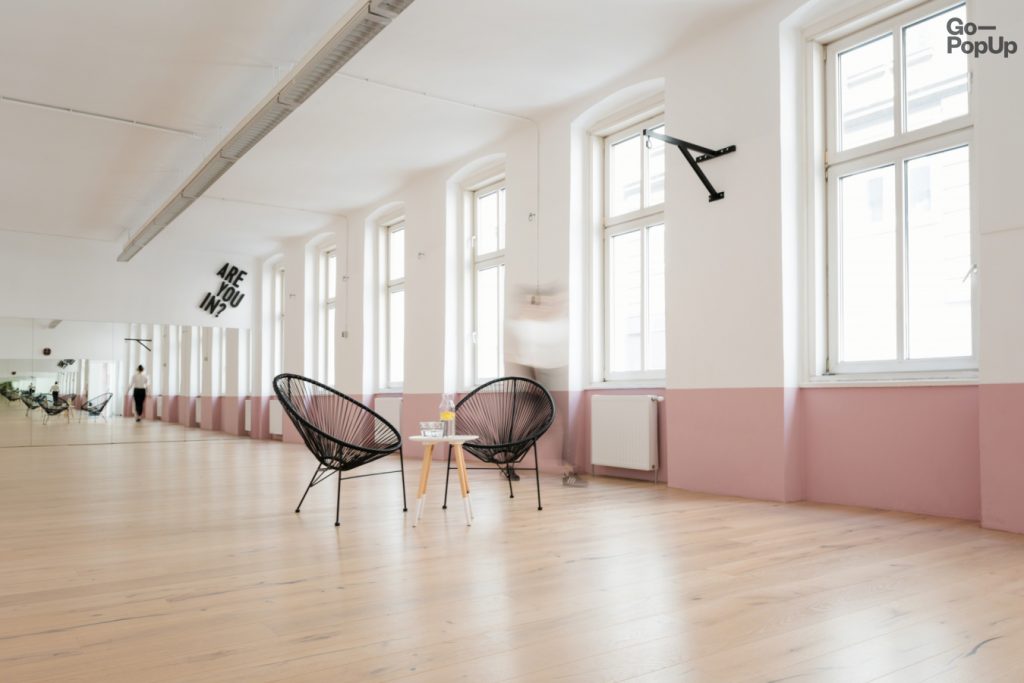 A New York style studio right at the centre of Vienna
The 350m2 three-story-spot has high ceilings, loads of natural light, change rooms, heating…you name it! It is also at street level, which makes it super easy to access and notice.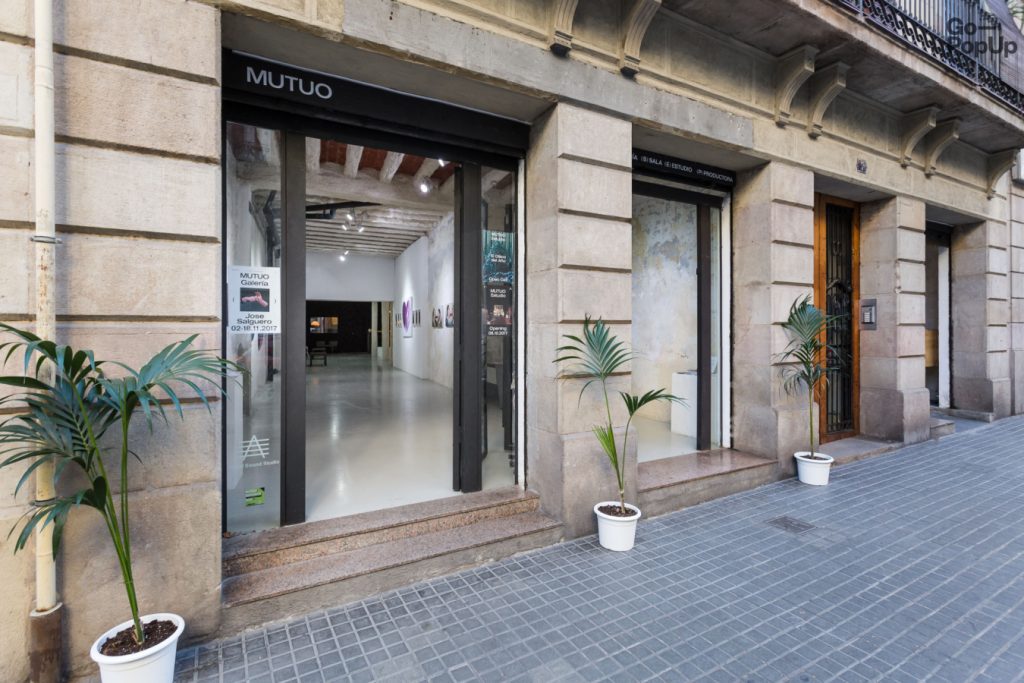 A space in the heart of Barcelona with all you need
Perfect for a variety of different live marketing events, this spacious spot is located by the unmissable Arc de Triomf, as well as the Palau de la Música, and the very frequented Urquinaona metro station. Some unique features the space offers are sound equipment, projector and catering.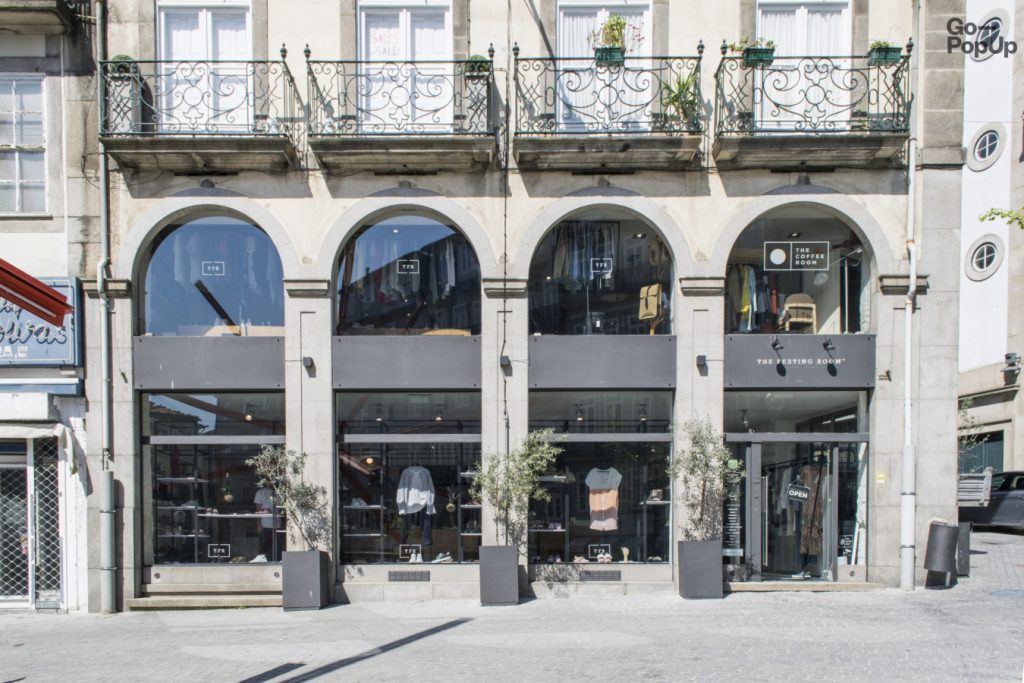 An incredible concept store space in Porto
Porto is becoming one of Europe's top destinations, which is what makes this spot perfect since it is located right downtown. It has incredible natural light thanks to its two-floor high windows, and a terrace to take advantage of these upcoming warm months!
Love a location but don't know where to start with the creation of your concept? Contact our experts.