How AI can help monitoring the crowd coming to your next Pop-up.
Artificial Intelligence, or AI, is every time more embedded in our lives. Through the use of computer science programming  and by analysing data and surroundings, it is possible to solve or anticipate problems and learning or self-teaching it to adapt to a variety of tasks.
Retail is a sector benefiting, as well, from AI by providing customers with instant support inside the store by using robot or touch panels. These techniques can help to increase efficiency, by faster helping the customers but also by providing to the company direct feedback about consumers' preferences. The results are several: from reducing customers waiting time, to provide with feedback to produce the colour that is being more request of a specific model of a jacket, for instance. The application of these technologies are wide and go across the whole sector, from concept to production to post-sales.
While participating in the Brand Retail Congress in Barcelona (Spain), last May, we had the opportunity to meet several interesting people and companies. One stuck with us: Aura Vision, an AI system that can capture insights about a crowd, estimating demographics, using existing cameras situated in a store or mall.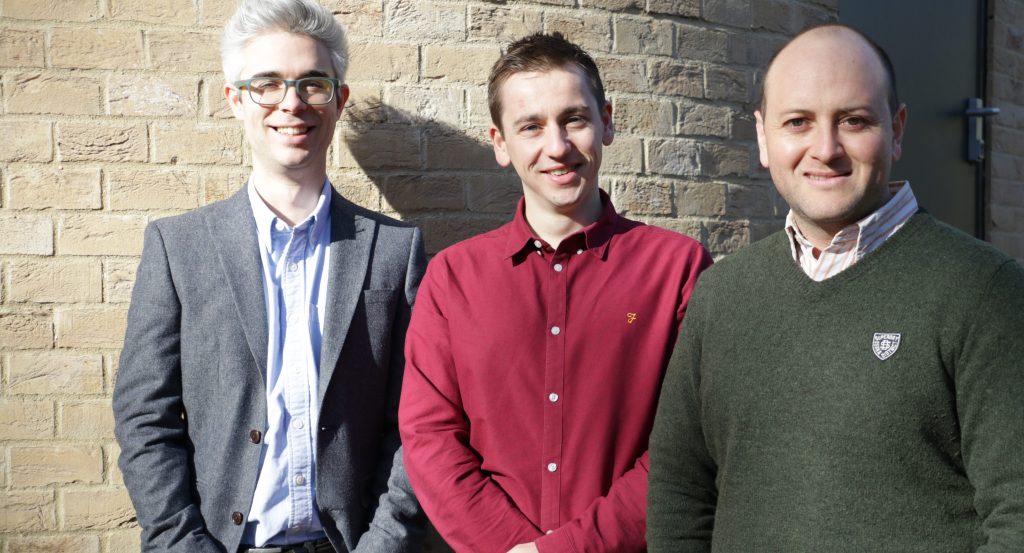 The founders Daniel Martinho-Corbishley (CEO), Jaime Lomeli Rodriguez (CTO), and Jonathon Blok (Chief Product Officer) taught to the Aura system how to estimate people demographics by analysing their posture, the way they move, and so on.
The process is pretty similar to that going through our mind when we meet a new person. Based on specific characteristics, our mind carries out an estimation of information such as gender and age. 
Knowing your consumers is vital when making decisions on how to approach them in the future or to further analyse their reaction to a pop-up event, for instance. 
So, how does Aura work?
Aura connects to the existing cameras of the location you want to monitor. Thanks to a plug and play installation, Aura will be functioning almost instantly; while the results will be available in the next 24 hr. 
Follow all standard of data protection as does not work using a facial recognition system, nor personal data need to be stored. 
What could you expect if installing this technology during a pop-up event? Often we take decision based on the assumption we made, do to people feelings or previous experiences. Besides the general demographic information such as age, (7 range are provided) and gender; Aura can, as well, help to monitor what the customer is doing. The latter is possible by providing:
-Footfall,
-Area dwell times, 
-Heatmaps,
-Service wait times. 
Aura could help you not only to understand if your pop-up, for instance, is attracting the consumer group you had in mind when starting the project. It could also give you insights about which other age categories are approaching the event and what overall the crowd does once in the location. 
Aura is customizable; in 24 hours, the data is available on a dedicated dashboard and the team is working on making the process even more bespoken with a daily email report, for full customer satisfaction. 
Thinking about launching a pop-up? Our team can help you not only finding the perfect location but also managing the whole project until the launch, we will be there to celebrate with you the grand opening. But what about after? Curious about what is going to happen once the pop-up is open? Who is going to the pop-up? How are they engaging with the setting of the pop-up? We could assist you in getting Aura to solve all those doubts!