Beatles 'Sgt. Pepper's' anniversary Pop-Up Store
Raise your hand if you are a Beatles fan! I bet there are many hands up in the air about now. For those of you that don't know this, the 1st of June is the 50th anniversary of the 'Sgt. Pepper's Lonely Hearts Club Band'. To commemorate the occasion, the Beatles are opening a pop-up shop in their hometown, Liverpool, England.
Official Sgt Pepper Pop Up Shop Coming Soon! May 25th – June 11th. 1 Mathew Street, Liverpool #SgtPepper pic.twitter.com/hTEo7Hq89i

— The Beatles (@thebeatles) 17 de mayo de 2017
The temporary store was announced yesterday in the Beatles official Twitter account and will open on May 25th. In the store, they'll be selling lots of exclusive products, including a special 50th-anniversary edition featuring a deluxe six-disc set full of unreleased outtakes that you can't miss. Also, there will sell special reissue packages of CD and vinyl versions of Sgt. Pepper's.
For the occasion, the city will also be home to a festival 'Sgt Pepper at 50: Heading for Home'. Between May 25 to June 16, artists, musicians, and fans will gather together to celebrate the album's iconic tracks. While all of the Beatles songs were hits, some of our favourites from the album are 'Lucy in the Sky with Diamonds', 'With a little help from our friends' and 'Lovely Rita'. Which is yours?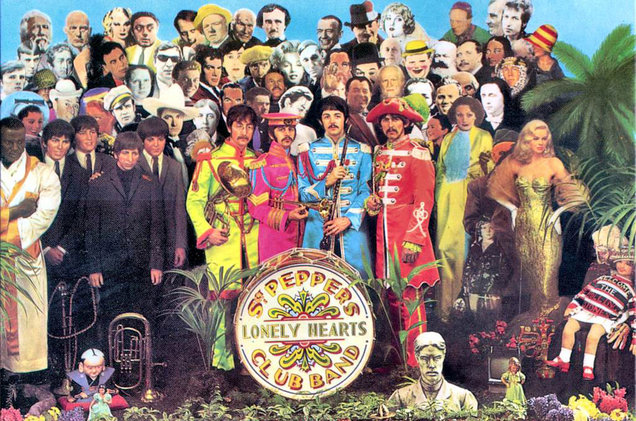 We all love the Beatles, and even now, their songs keep playing around the world. Either with a classic record player or music streaming, every time we hear their songs they take us back to the good times. In Go—PopUp we love this kind of pop-up's: full of music and Rock & Roll!  If you are close to Liverpool, Go—Take a Look for Yourself! (wish we could too!)
Find out some fun facts about 'Sgt. Pepper's' album: 
Sgt. Pepper's was their eighth studio album.
'Sgt. Pepper's Lonely Hearts Club Band' was born as an alter-ego band and it wasPaul McCartney's idea. John Lennon said Sgt Pepper was Paul.
The first songs to be recorded were "When I'm Sixty-Four", "Strawberry Fields Forever" and "Penny Lane".
"Lucy in the Sky with Diamonds" was not a reference to LSD, but took inspiration from a painting by John's son Julian. "What is it?" John asked. "It's Lucy in the sky with diamonds," he replied. Lucy was Julian's classmate.
Featured image: thebeatles.com