The Perfect Blend: Chicago's new Nutella Café
Nutella and coffee? Exciting as it sounds, the Nutella Café is the first stand-alone café devoted to Nutella. Located in Chicago's Millennium Park, the Café will open on May 31 (13 days and counting!).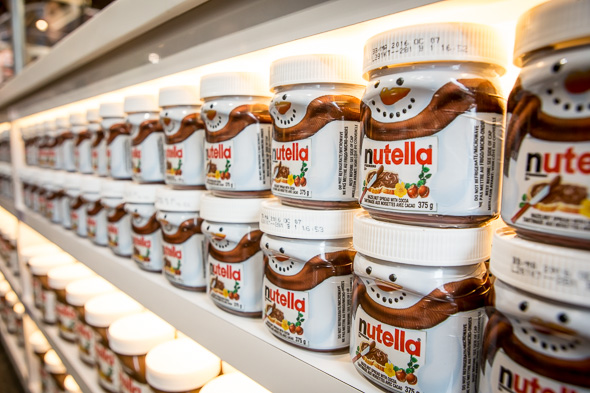 As you can imagine, the main dishes in the Café feature Nutella as the protagonist. From the traditional ones, like Nutella Crêpes, to a Liege Waffle or Sandwich Cookies filled with Nutella, it is a sure bet that people will want to come back untilthey have tried them all! You can check out the full menu here.
For the true fans, this café will not only have a Nutella-inspired menu but also the store's layout is meant to scream 'Nutella' everywhere you take a look at. The space's design consultant told the Chicago Tribune that the coffee shop "It's designed to make you feel like you're actually walking into a jar of Nutella".  Some of the features include "dripping Nutella-colored embellishments" on the ceiling, light fixtures shaped like hazelnut plants, and red accents around the store.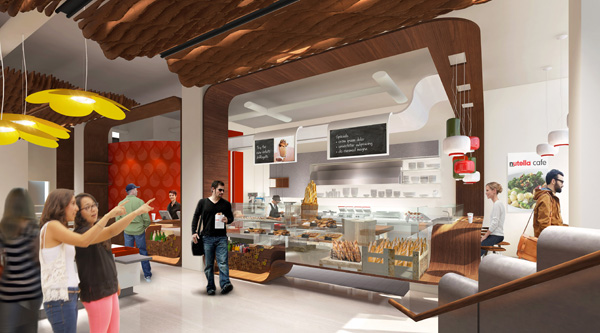 The first 400 people on site for the café's opening will have access to special "surprises". So if you are in Chicago, follow them on Facebook to get the latest news.