Pop-Up Store por el aniversario de 'Sgt. Pepper's'
¿Quién de acá es fan de los Beatles? Para aquellos fanáticos que aún no lo saben, el 1 de junio es el 50 aniversario del 'Sgt. Pepper's Lonely Hearts Club Band'. Para conmemorar la ocasión, los Beatles abrirán una pop-up store en su ciudad natal, Liverpool, Inglaterra.
Official Sgt Pepper Pop Up Shop Coming Soon! May 25th – June 11th. 1 Mathew Street, Liverpool #SgtPepper pic.twitter.com/hTEo7Hq89i

— The Beatles (@thebeatles) 17 de mayo de 2017
La tienda temporal fue anunciada hace dos días en la cuenta oficial de Twitter de los Beatles, quienes anunciaron que su inauguración será el día 25 de Mayo. En la pop-up store se vendarán todo tipo de productos exclusivos, incluída una edición especial por el  50º aniversario que contará con un conjunto de seis discos de lujo con temas inéditos que no se puede perder. Además, se venderán nuevas ediciones especiales en CD y vinilo de Sgt. Pepper's.
Para la ocasión, Liverpool también será el hogar del festival 'Sgt Pepper en sus 50's: Rumbo a Casa'. Entre el 25 de mayo y el 16 de junio, artistas, músicos y fanáticos de los Beatles se reunirán en la ciudad para celebrar las canciones emblemáticas del álbum. Pese a que todas las canciones de los Beatles fueron hits, algunos de nuestros temas favoritos del álbum son 'Lucy in the Sky with Diamonds', 'With a little help from our friends' y 'Lovely Rita'. ¿Cuál es el tuyo?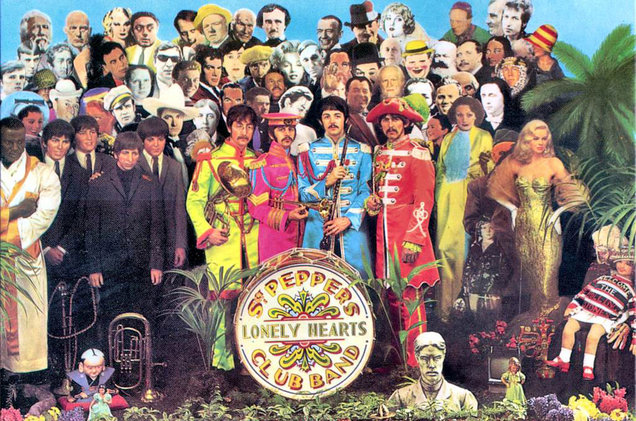 Hasta el día de hoy, las canciones de los Beatles siguen resonando por todo el mundo. Ya sea reproduciendo un vinilo con un tocadiscos o escuchando música en streaming con Spotify, sabemos que lo clásico nunca muere y que cada vez que escuchamos sus canciones, nos traen de vuelta buenos recuerdos. En Go–PopUp amamos este tipo de pop-up stores: con música y Rock & Roll! 
Te dejamos con algunos datos curiosos del album 'Sgt. Pepper's': 
Sgt. Pepper's fue el octavo album de estudio del grupo.
'Sgt. Pepper's Lonely Hearts Club Band' naciócomo la banda 'alter-ego' de los Beatles y la idea surgió de Paul McCartney. John Lennon comentó alguna vez que Sgt Pepper era Paul.
Los primeros temas que se grabaron fueron "When I'm Sixty-Four", "Strawberry Fields Forever" y "Penny Lane".
"Lucy in the Sky with Diamonds" nunca fue una referencia a LSD, como se rumoreaba. John Lennon se inspiró en su hijo Julian, que un día llegó del colegio con un dibujo y cuando él le preguntó qué era, Julian contestó:  "Es Lucy en el cielo con diamantes" ("Lucy in the Sky with Diamonds"). Lucy era compañera de clase de Julian.
Go–Beatles! 
Imagen destacada: thebeatles.com