Go–PopUp signs a commercial agreement with The Hood
We are happy to share with you that Go–PopUp signed a commercial agreement with The Hood. 
//About The Hood
The Hood, located in Lisbon (Portugal), defines itself as "the anti-mall." It promotes an innovative concept aimed at a public moved by the desire of sharing ideas, art, and experiences- creating a feeling of neighborhood and community. 
What stands out about this compact is that artistic, creative, and playful components coexist on an equal footing with the commercial segment. The center offers a selected mix of leisure, culture, food, and retail, for everyone looking for new trends. 
// The agreement
Go–PopUp is always focused on finding partners that can guarantee a unique 
And diversified experience for customers that are looking for something out of the ordinary. 
For brands that work with Go–PopUp and for brands that are looking for new concepts, The Hood represents a place where their presence can stand out. 
The spaces, as always, will be temporary and in a rotating solution. For now, in the format of a container and two buses- ideal for adapting any event to the new social distancing requirements.
"The choice for this type of solution is related to our interest in consistently maintaining a dynamic and surprising offer in the retail and food segment, but also in providing a unique experience, a feeling of exclusivity, and a new confidence boost towards The Hood and the latest brands. We also intend to offer new paths to brands, increasing their flexibility, and providing new opportunities for exploring experiential marketing."
-Ivan Moreno, operations director at The Hood.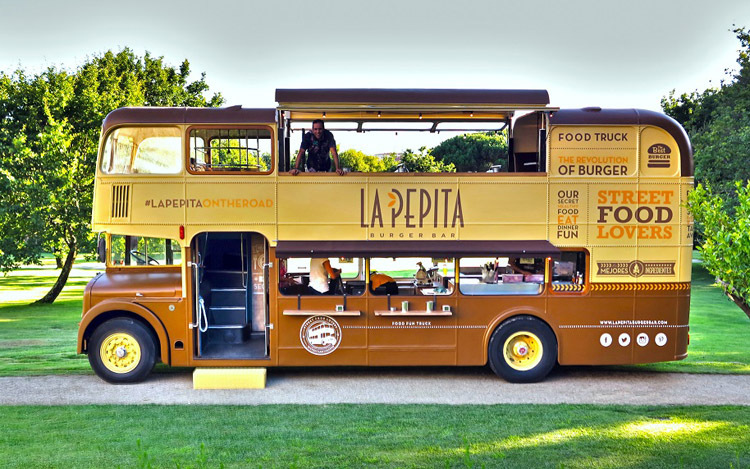 //Next steps
The Hood will announce the first brands that will participate, and the opening date, that should be around the corner. As of this week, the Portuguese Government has started to allow the resuming of some activities. In the effort to progressively arrive at the lifting of the State of Emergency, declared due to the COVID-19 pandemic.
Go– PopUp signed a commercial agreement with The Hood thanks to the dedication of our colleague Susana Almonacid, Leasing & Strategic Partnerships Director.  
If you are interested in trying this new "anti-mall" concept or would like to expand to Portugal, get in contact with her at the following email address: susana.almonacid@gopopup.com.
---