Go—PopUp x Adictik Pop-Up Gallery x Market for Poblenou Open Day
We have teamed up with Adictik and Poblenou Urban District to host an Open Pop-Up Gallery and Market for the Poblenou Open Day the 4th of May. In collaboration with local artists such as Ewelina Więcław, Aleix Gordo Hostau (Goho Studio), Ceci Montobbio, Gemma Canal, Paula Valera, Juan Manuel Hincapié, Marina Romero and Daniel Berdala, we are filling our brand new office studio space next to the Razzmatazz with art, photography, music and brand culture in a unique experiential pop-up format — only for one day.
Enjoy for the whole day the art and work of our featured artists, illustrators and photographers in our studio and warehouse next to the famous Razzmatazz and Espacio 88 in Poblenou. Meet the artists, our visitors and us and have a drink while listening to live music from MUT. Be part of our Creators Mission together with Fuji Instax and Adictik. Network and connect with like minded people and ideas surrounding us and our neighborhood, while getting to know our new offices in Carrer de Pamplona 88.
---
---
— Program & Activities
As a highlight, Aleix Gordo Hostau from Goho Studios will perform a live illustration and painting session during the afternoon, getting inspired by the Poblenou Open Day's environment and the people surrounding him, which will result in a large scale artwork on paper.
Creators Mission
---

We have  lined up with Adictik and Fuji Instax to launch a Creators Mission so you can also be creatively involved in this event. Simply take one of the Fuji Instax cameras that we will provide in our space or use your own phone to capture great images and videos to tell a unique branded story. Share it with the hashtag #openday and mention @gopopup @adictikworld on Facebook, Instagram or LinkedIn. With this, you have the chance to win your own Fuji Instax camera as we choose the best content created that day.
Studio
---
12:00
— Open Doors for Gallery and Market
13:00 — 18:00
— Live Art Performance by Aleix Gordo Hostau
18:00 — 20:00
— Live Music from MUT
20:00 — 23:00
— Xosé Marcote aka DJ Kote
All Day
— Creators Mission with Fuji Instax, Adictik & Go—PopUp
— ShopNordico Pop-Up Store / shopnordico.com
— Murri Clothes / murri-clothes.com
— Mus & Roew / magazine.zatro.es
— Cristina Ruíz de Morales / T-Shirts
— Mont Rebei & Les Garrigues – Limited Edition
— Xosé Marcote aka DJ Kote
Warehouse
---
12:00 — 23:00
— Open Doors for our Photography Gallery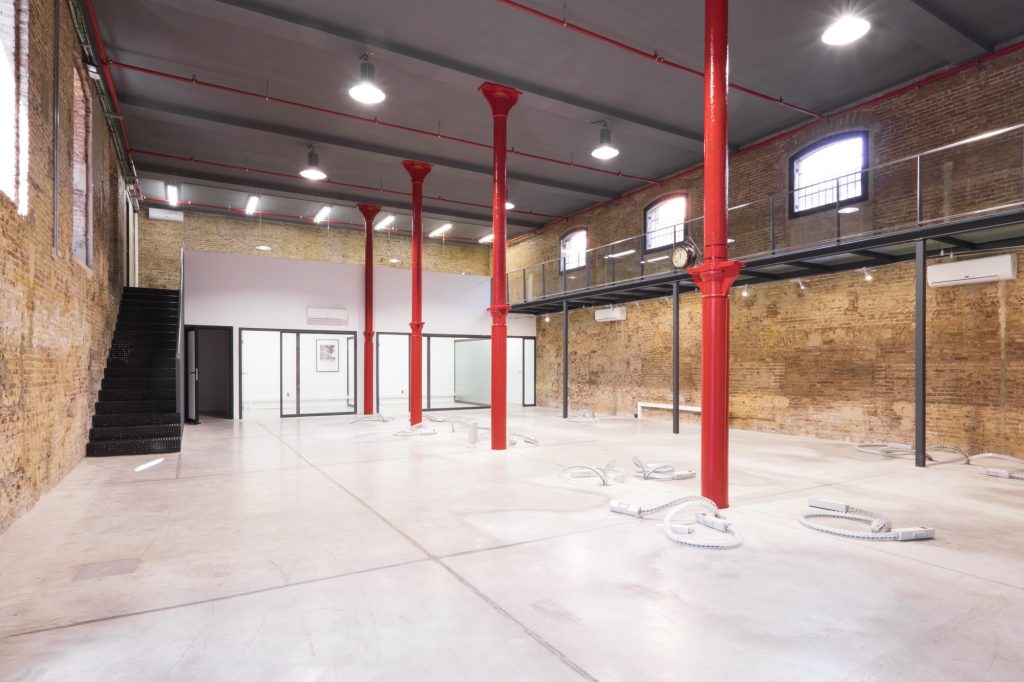 Go—PopUp New Studio Office Space Carrer de Pamplona 88 in 08018 Barcelona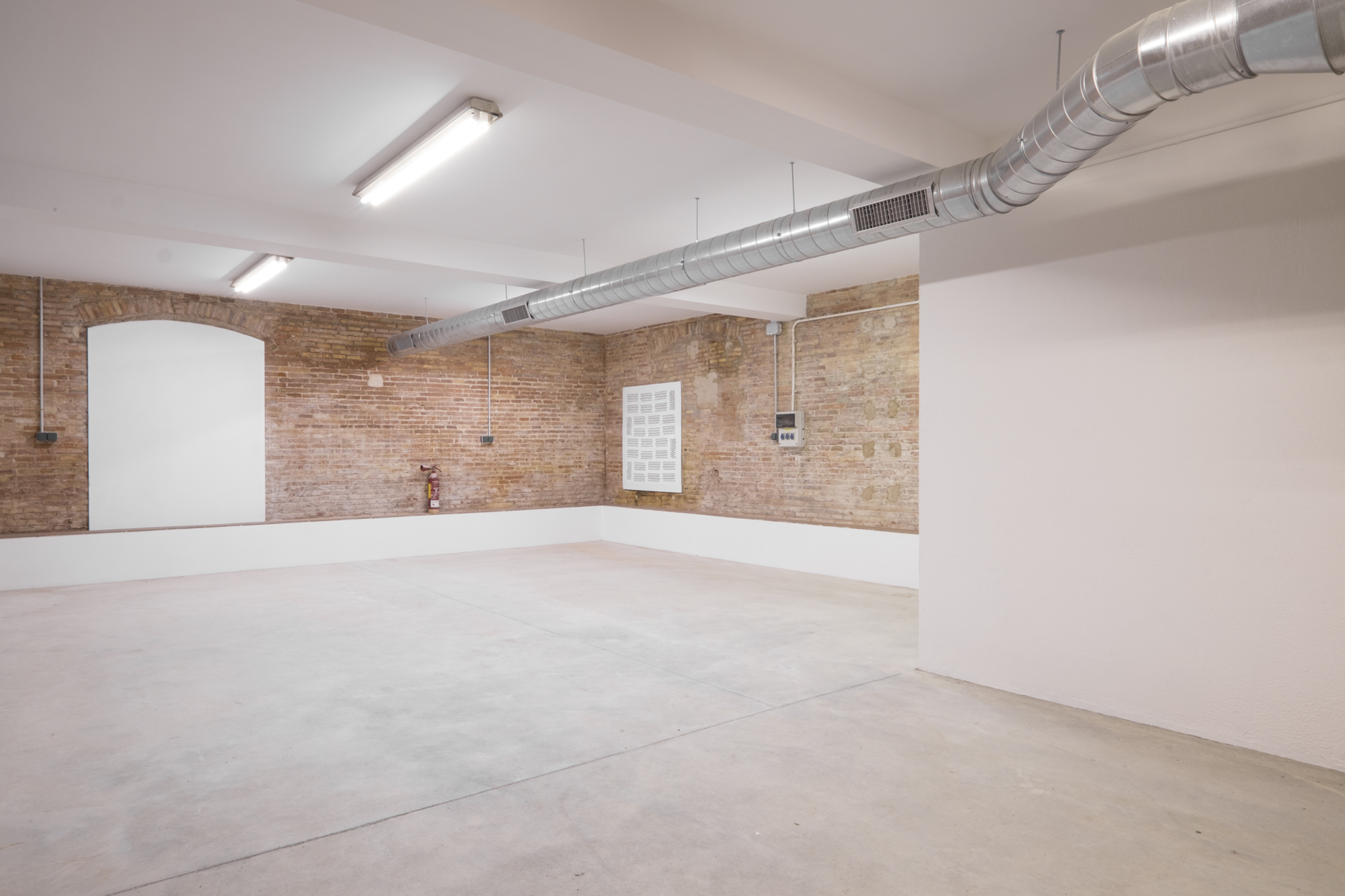 Warehouse for Photography Exhibition
— Artists & Exhibitors
Studio
---
Ewelina Więcław / Silk Tantrum  / @wieclaw.ewelina
Ewelina's work will transport you towards a colourful world, filled with dreams and a bit of erotism. In this delicate world, where silk and other smooth materials meet, she is able to create an atmosphere of beauty, where colours accentuate the true vocation of the artist.Ewelina was born in Jawor, Poland in 1983 and after her studies as a graphic designer (Studium Reklamy Wizualnej w Swidnicy) she started to travel around Europe.Inspired by the works of Ladislav Sutnar, and to some extent the erotic cartoon art of Milo Manara, she then started working for the Fundació Miro making jewellery. In 2014 she starts another personal project making beautiful designs for silk scarfs, discovering that this material is a perfect base for her colourful inspirations. These creations will be shown in her unique exhibition, where you will be able to take a closer look at them. Ewelina has participated at several expositions in 2018 and is already sought after by many renowned art collectors.
Aleix Gordo Hostau / Live Performance / aleixgoho.com
Aleix Gordo Hostau from Barcelona started at a very young age drawing books for children and teenagers, as well as creating covers for different publishers. Since then he has worked for newspapers, advertising agencies and many multinational corporations both in Barcelona and abroad, covering a variety of sectors. As of today he is focusing in the field of painting and illustration, mural painting, street art, graphic design, while also working on his own brand. His commercial work for labels include labels such as Converse, Cacaolat or Pepe Jeans London.
Daniel Berdala / Memory Sightings / danielberdala.com / @danielberdala
Talking about painting, for me is mostly talking about light and color. Paint abstract ideas with which to create an emotion for the viewer, the curious person who, in front of the painting, begins to sound, to imagine this secret world observing the work, my work. On this occasion, those abstract ideas are landscapes. They are "sightings of memory." A sighting is when in the observation of the landscape, you discover something new and interesting for your eyes: a bird, an unidentified flying object … Not only you look, but you observe that vision in detail.
Warehouse
---
Ceci Montobbio / Way Station / @cecimontobbio
Summer nights on the island of Menorca. My starting point was the interest to capture images of the spaces of the polygons next to the towns, no frequented spaces, desert and cold. A reality little known or sold. The polygon defines what was an urban growth that could have represented a commercial advance, but currently they are only large empty and abandoned areas.
I do not raise any criticism about it, I just observe and play with the aesthetics of these spaces. I work at the moment of the last minutes of light and the first hours of the night. It could often be the scenario already lived and never static. A confused and blurred dream where the only ones that we are ourselves. Places where nobody stops. We find something beautiful in the inhospitable, in this combination of loneliness and color.

Gemma Canal / Polaroid 600 / @gemma.photographer
This exhibition is a product of a summer roadtrip, each one of the images immortalizes a moment or a unique space. The use of the Polaroid format has allowed me to reinforce this idea, as there is only one single copy of each image. I invite you to take a short route of southern France, starting with Elna, where hundreds of mothers with their children could take refuge in the war, and ending in Marseille, whose inhabitants enthusiastically embraced the Industrial Revolution and created the national anthem of France.
Paula Valera / Scan / @pevalera
An art project about botany, painting and scan. My interest arose from the forms and colors of nature that almost tend to abstraction. Photography with "conventional" camera did not work for me, since it was not able to create images that had these interests. This problem led me to investigate and experiment with other methods. That's how I started with the scanners, trying the scanner as an experimental work art tool. When creating images and compositions, alternating leaves, flowers and other botanical motifs with lights, movement and a great many other resources that I have discovered with months of experimentation. I paint pictures inspired by the images I get and try to reinvent myself and continue to experiment, as I find it a very important part of this project. Play randomly and evolve without forgetting the root of my interest.
Sieh dir diesen Beitrag auf Instagram an

Juan Manuel Hincapié / Shadow Dance / @hincapieph
Everything that is visible can have a gesture, a relationship, particularity or possibility for the imagination. This work creates a mystical version of reality; ambiguous and surrealistic. It builds new realities to capture the shadows that are formed at our feet, hidden within the habit and monotony of our lives. It tells us a story between its dance with the light, and at the same time lends itself to explore, giving the viewer the chance to see things because of its appearance, structure and order, as well as its cause and effect in relation to space and time.
Sieh dir diesen Beitrag auf Instagram an
Marina Romero / Awkward Doodles / @marinasdoodles
Since I was little, I have loved to draw, and whenever I find myself with nothing to do, the first thing I do is grab a pencil. I started drawing comics more frequently a couple of years ago, thanks to references such as Sarah Andersen and Poorly Drawn Lines, although I have always liked comics such as Mafalda and 13 Rue del Percebe. Here there's a selection of my favourite comics.
---
---
— Market
Pop-Up Stores
---
ShopNordico  / shopnordico.com
Välkommen, welcome to Shopnordico, the online store for lovers of Nordic decoration. We are a team with great love for Scandinavian decoration in common. We have our offices and warehouses in Barcelona but a large part of our team has been born and lived in Denmark, Sweden, Norway and Finland or in some way is connected to the Nordic countries. It can be said that we carry the Nordic style "in the blood". For us, the Nordic style is more than a fashion, it is a spirit, a lifestyle. The Nordic style means beauty, functionality, simplicity and quality.  It is a good base to create a cozy home but at the same time with personality & harmony.
Shopnordico was born October 28 in 2009, and with 9 years of experience, we know our products and the brands we sell very well. In addition, we travel often to the Nordic countries and in this way we are up to date with the latest trends in the north. We love sharing tricks for decorating your home and we also want to be your source of inspiration if you are looking for ideas, new ways to use a product, or just want to make your day look beautiful, you are in the right place for an authentic Nordic experience.
Brands from ShopNordico
— Blafre / shopnordico.com/collections/blafre
— Littlephant / shopnordico.com/collections/littlephant
— House Doctor / shopnordico.com/collections/house-doctor
---
Murri Clothes / murri-clothes.com
Murry Clothes. Fashion for analog People. We create limited edition pieces because dressing like all is very boring. They inspire us: art, fashion, illustration, vintage aesthetics, photography and travel. We bet on a timeless style with classic airs and simple shapes. The fabric, color and texture stand out above the design. We use natural and artificial fabrics. We seek exclusivity using old fabrics coming from coupons and final series with little footage.
Roew / @atelier_leschausseurs
Roew is a brand of footwear for women created in 2017 in the Penedès. The brand creates and distributes its products in 7 different countries from the study near El Vendrell. The brand was created in 2017 and produced in Portugal and Menorca. He has a shop in the city of Montreal in Quebec and also in the Falabella centers of Santiago de Chile and Dizengoff in Tel Aviv.
Cristina Ruíz de Morales / T-Shirts / Mont Rebei & Las Garrigas – Limited Edition
We love our country and sharing it with the world. We like to be nomads of landscapes and feelings. When we discover them we make them durable in a fashionable way to always enjoy them. Fleeing from the touristic souvenir, we capture the art of nature and we put it at your disposal in this exclusive limited edition that we present for the first time. We have been inspired by images of two exciting landscapes of Catalonia: the Mont Rebei canyon and the flowered fields of Les Garrigues. We hope you have been able to convey this emotion and that you can take it home to enjoy it on many walks!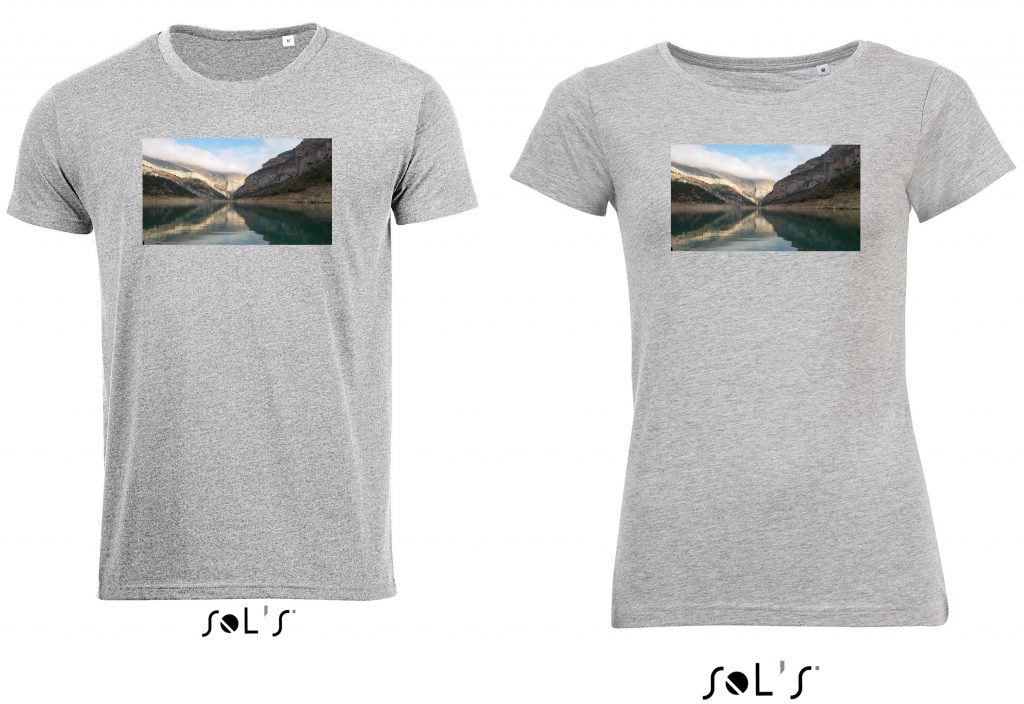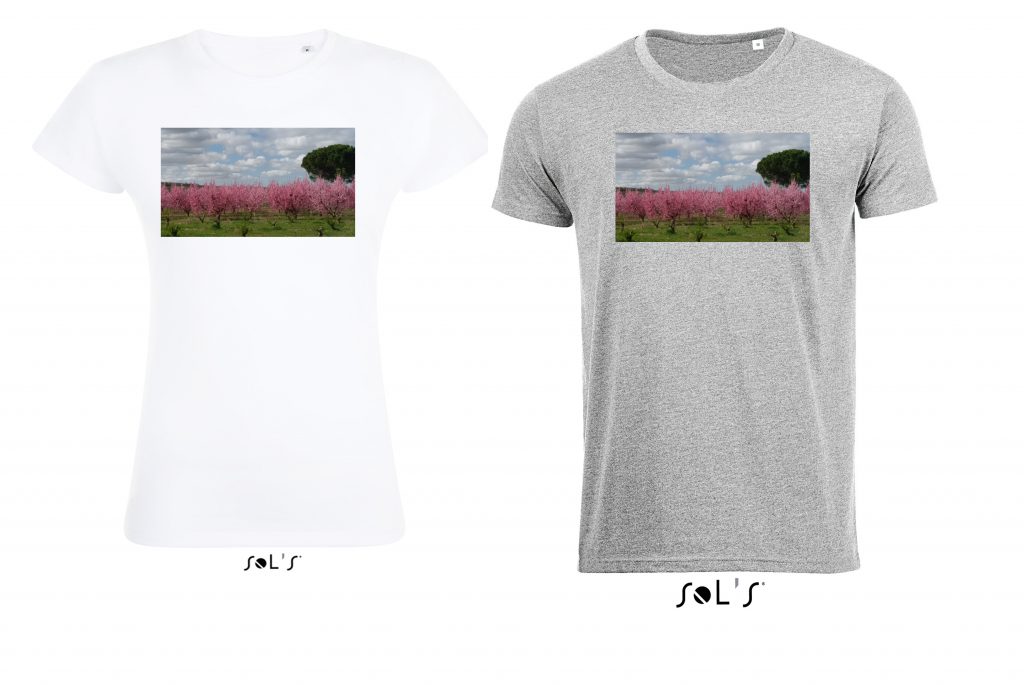 — Live Music
MUT / Carlos Ibáñez & Juliana Arunategui  / @carlosibanezbarrera @juliana_aru
MUT is a duo composed by Carlos Ibáñez (guitar and production) and Juliana Arunategui (voice and keyboard). They started their musical project a year ago from the impulse to compose their own songs. MUT's style is inspired by several musical genres such as pop, rock, soul and jazz, combining them with features of electronic music. Apart from their compositions, MUT also makes versions of other songs, trying to give them their own sound.
Sieh dir diesen Beitrag auf Instagram an
DJ Xosé Marcote
In 2012 he settled in BCN and his love for electronic music became an obsession, becoming a regular in the club scene of the city: Apolo, Primavera Sound, Macarena, Sonar, Razzmatazz. In 2015 he took a course in Plastic "official academy of BCN deejays" to deepen the world of digital music and start using the advances of technology working with not very modern sounds but with an aesthetic more appropriate to the times that run. In Open Day on 4th May, he will present an eclectic session to the rhythm of alt-rock, indieelectronic, synth-pop, noise, after-punk, shoegaze & electroclash.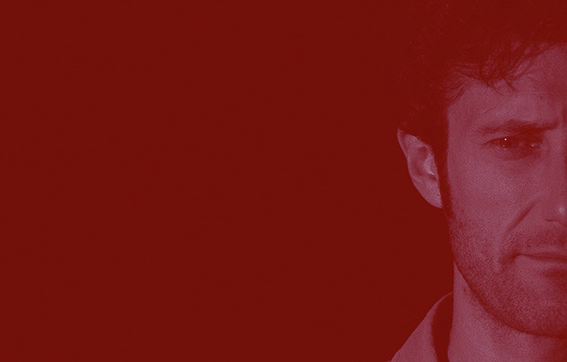 — About us
As member of the Poblenou Urban District Association, Go—PopUp connects thousands of brands, agencies, creatives to create pop-up stores and brand events with exclusive commercial spaces across the world — from the perfect location to impressive pop-up concept. Sharing this creative space with Adictik, a sales channel through an own app that creates fan communities where users participate in brand campaigns and challenges, we have created our unique Pop-Up Gallery x Market for the Poblenou Open Day.
---
---
Directions
We are located next to Razzmatazz and Espacio 88 in Carrer de Pamplona 88. Just enter the gate and you'll see our office and creative space right in front — Go—PopUp HQ, Carrer de Pamplona 88 in 08018 Barcelona
---
Stay tuned! We keep you updated with more news to come!