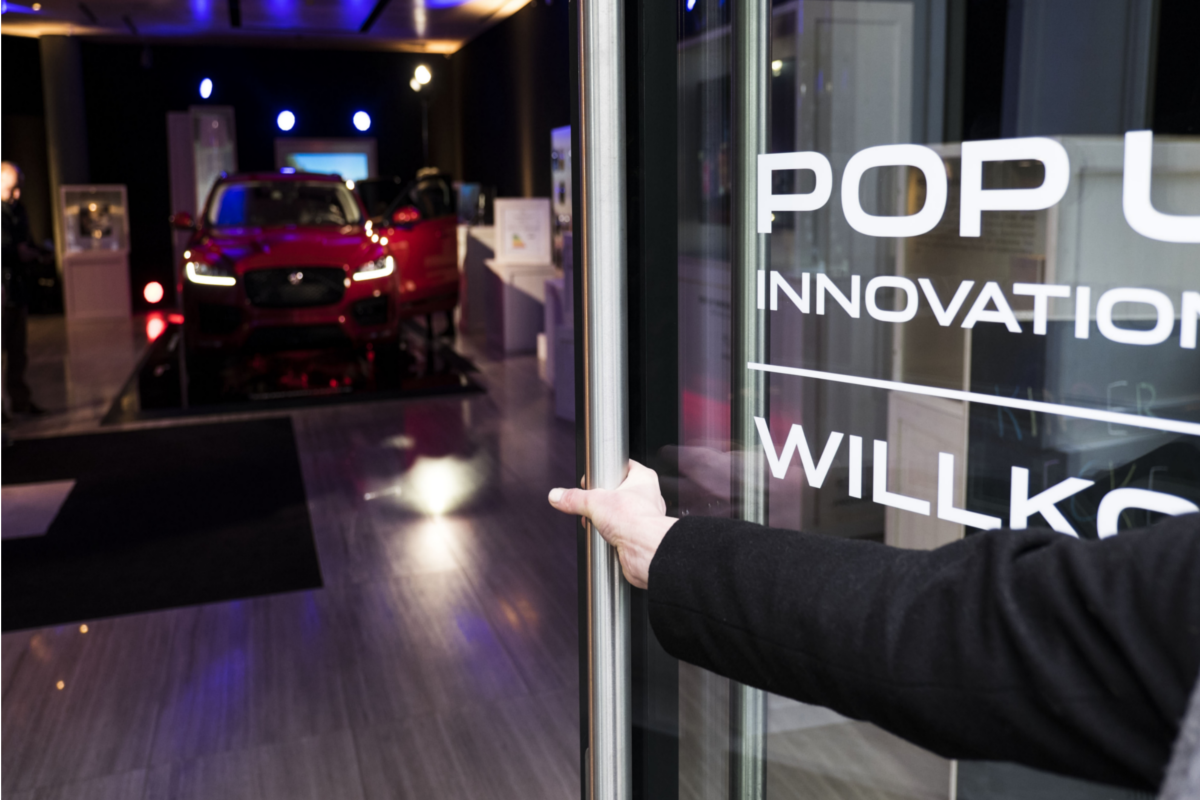 Uncategorized
How-To Guide: Success Story Pop-Up Store – Goals and Benefits
Introducing the wow effect! Whether specific events or part of a marketing campaign: Why the pop-up concept proves profitable for your company.
There are at least 1000 reasons why a pop-up pays off for your company. Whether a specific event for a smaller business or as part of an already established brand's larger marketing campaign, whether to aim at new clients or to launch a new product, whether to host a clearance sale or experimenting with alternative shopping models: pop-ups always stand out from the crowd and become attention magnets.
By means of pop-ups high mobility you can go wherever the customers are – in order to be noticed by a certain target group, or simply for getting to know potential customers in person. As touchpoints, pop-up stores offer an intimate space to demonstrate your passion to your buyers. Talk to them in order to find out what they think about your product and what they would change about your offer. Have an open ear for their feedback. By allowing an actual physical and emotional experience, you will make a difference to everything your clients usually come across. In doing so, you decide how your business venture will be depicted: Brand experiences become adventures and can create lasting bonds.
Shopping as adventure
Pop-ups are here today, but could be gone tomorrow. Their limited length of existence alone is an appeal to visit your store. When you create your store additionally into an adventure space, the curious crowd will talk about it. Word-of-mouth advertising is priceless, either offline or through social media channels. At the end, your pop-ups store also brings search engine optimization: Whatever feeds back into your store online, also helps enhancing your general online ranking. Maybe you can even encourage feedback or online interaction? An opening event, by way of example, offers many possibilities to produce magnificent content: pictures and videos of your store, soundbites by customers or personal insights in form of blog entries for your magazine – all that makes for a fabulous collection.
So far, you are still limited by doing business online but as a small enterprise you don't shy away from running your own store? Wanna find out how it could work and where to place it exactly? Or are you rather into unaccustomed sales strategies or even hybrid retail store mockups to enable a certain brand experience? A new product wants to be tested or investors to be found? A pop-up store lends you a hand to estimate, if a concrete idea works or what to do differently to get it into motion. Even non-governmental organizations can profit from it, since content and ideas can be advertised and widely spread.
Enter virgin soil
Without risk, a pop-up empowers you to enter new, cost-efficient, short-run territory – even without enforcing a notedly aggressive sales policy. Do you need space in your inventory and want to get rid off last season's fashion collection? A pop-up store is a great opportunity to slap out new stock. Offering selected products only for a short length of time, presents a certain appeal, especially when you provide your customers with exclusive access.
As you can see, the purposes are versatile. The more you pin them down, the easier you will handle the implementation process of your pop-up idea. Straighten your priorities: Which exact purpose are you most aiming for and how can you measure its success? Finding your focus not only helps discovering a spot-on location and running the store according to your intended budget, but also motivates: The store door will finally swing open!
Don't worry, we won't leave you alone on your way to go and pop up your own store. Go—PopUp is by your side every step of the way – whether a complete service package or mediating specific services. We are mastering all topics, helping you with words and deeds. Give it a start – call us up!
Where to find us