JAGUAR POP-UP ROADSHOW
Two brands, ten pop-ups, five cities. The Jaguar pop-up roadshow will tour Germany's big cities for the next two months.
Pit stops include Frankfurt, Berlin, Munich, Stuttgart and Hamburg. The two stars of the tour: the new Jaguar model F-PACE and the Range Rover Evoque Convertible, will be showcased at ten exclusive temporary store locations, picked in cooperation with Go—PopUp. Everything will be embedded in an interactive store design that shows how upscale brand presentation is done well. In charge of the concept and the design was the creative agency VOSS+FISCHER.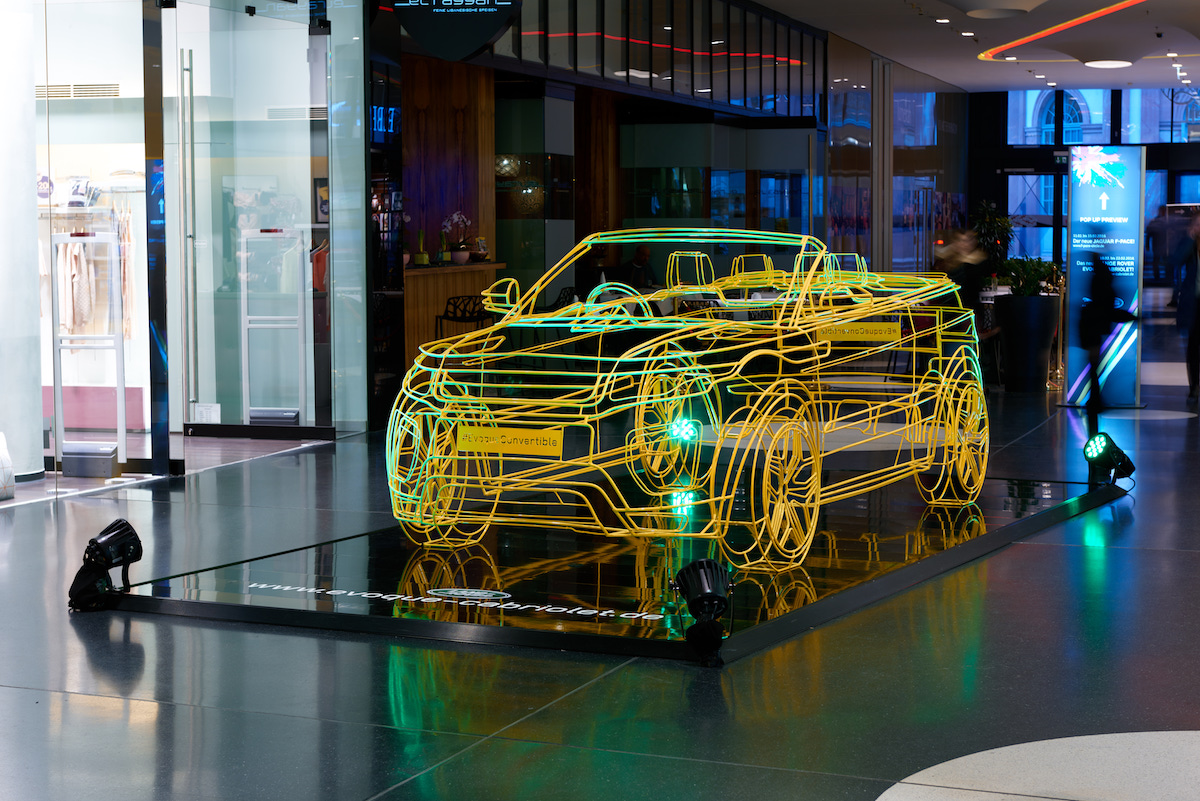 photo © VOSS+FISCHER
//The Jaguar Innovation Lab
Visitors of the Jaguar innovation lab can get acquainted with the F-PACE and its intricate technological features using iBeacons, a technology that sends automatic information to your smartphone when you approach the car in the store. Pretty high-tech indeed. The pop-up store is, in fact, the perfect environment to play with this technology, not only from the customer's point of view but also for the brand itself.
//Urban Wilderness Explored With Land Rover
The Land Rover pop-up stores are drawing on the idea of the urban jungle, the natural environment of the Evoque Convertible. The store design emerges in this imagery of the urban rainforest using colourful aluminium columns to frame the space. The store ceiling becomes the sky to create that outdoor feel. Video screens and a team of product specialists complete the experience and give more detailed information and advice to the visitors.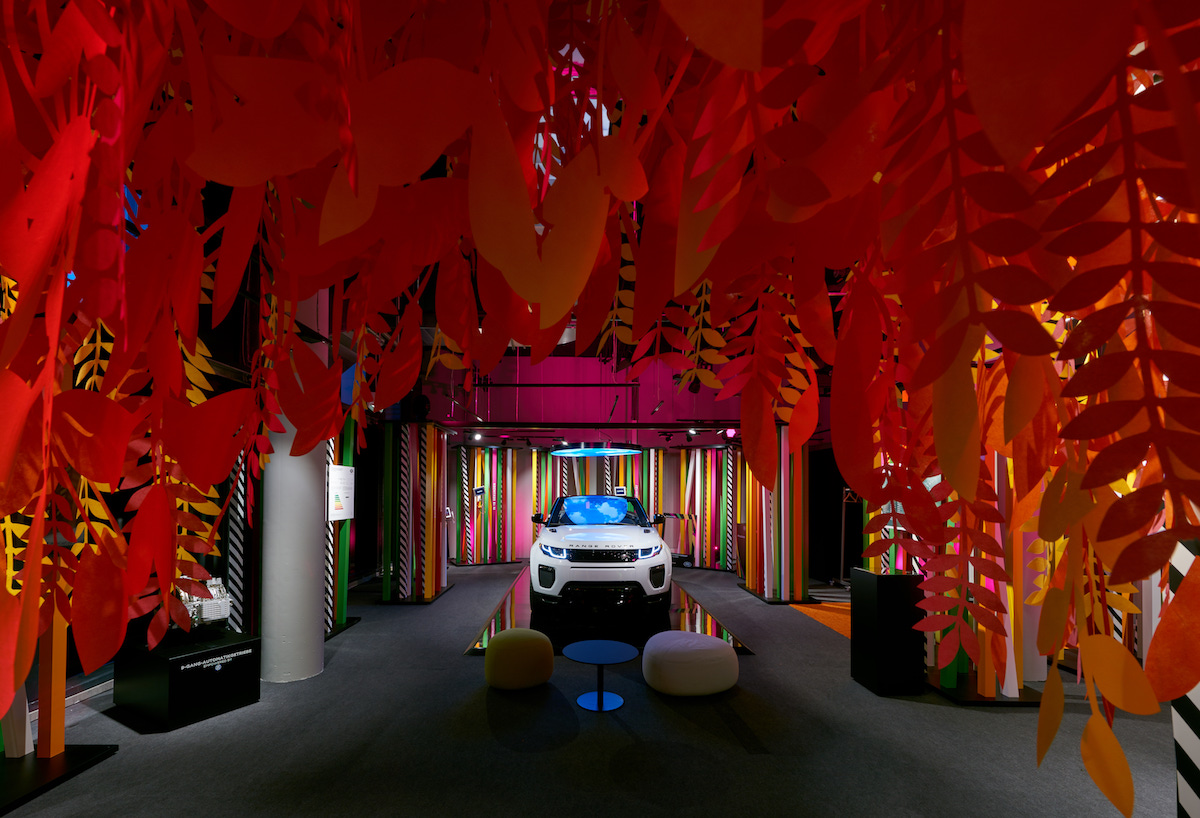 photo © VOSS+FISCHER
»The pop-up stores help us to showcase our new models in central, lifestyle-oriented surroundings as part of our prelaunch activities in major German cities. This way, we can reach our target audience where it actually is.«
— Göran Tamm (Marketing director Jaguar Land Rover Germany)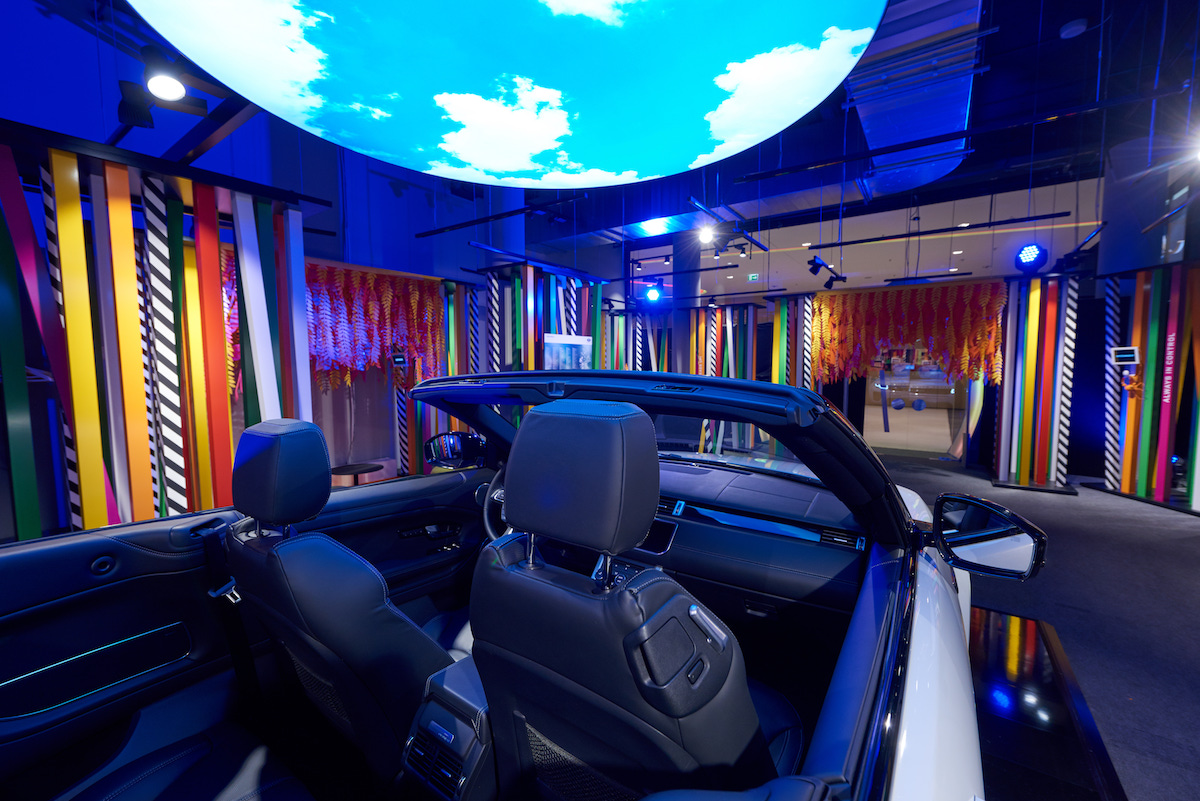 photo © VOSS+FISCHER
Car enthusiasts only have five days per city to experience the new models first hand at the exclusive pop-up stores and receive full support from specialists on colour choice and personal guidance on the newest features and gimmicks. For those who aren't ready to spend the big bucks just yet, the ultimate store design and the canopy are the perfect backdrops to get dreaming about a luxury car future.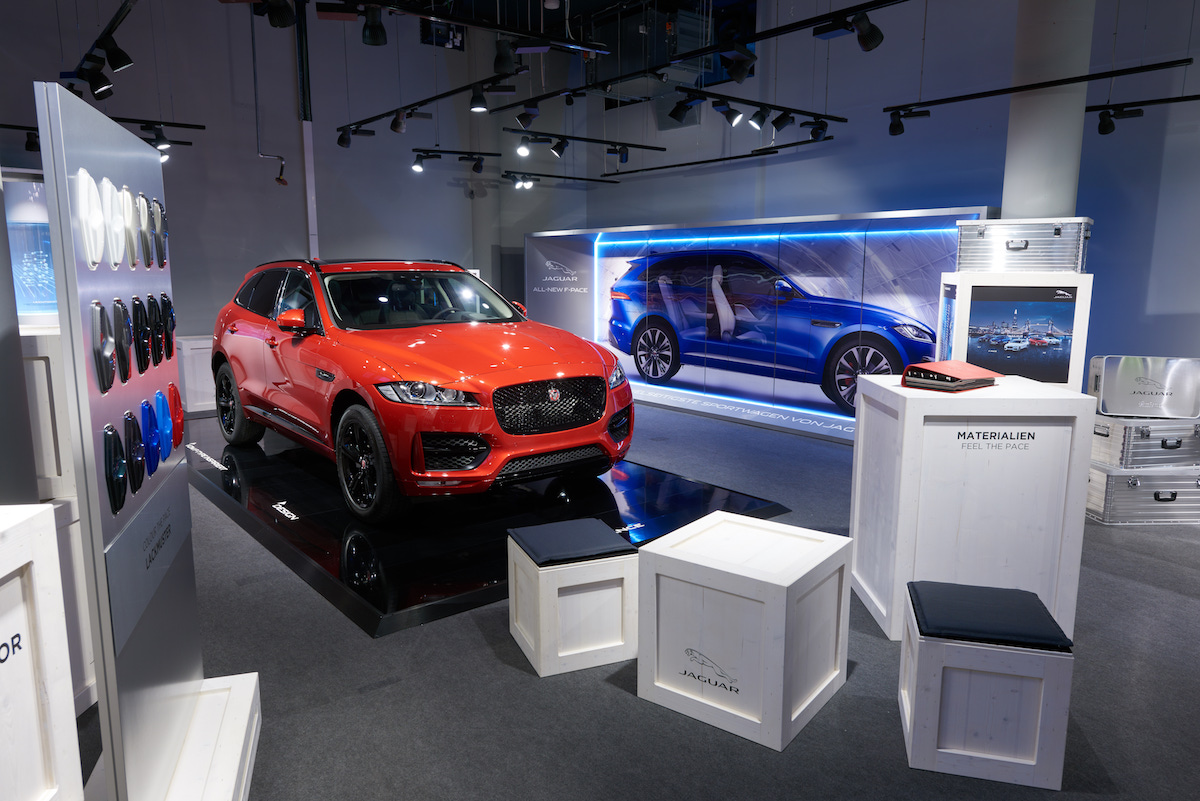 photo © VOSS+FISCHER
If you want to see the Jaguar pop-up roadshow, you can experience Jaguar's pop-up in these cities:
25th to 29th February in Düsseldorf (Königsallee 59)
3rd  to  7th March in Munich (Odeonsplatz 2)
10th  to  14th March in Stuttgart (Calwer Straße 18)
17th  to  21st March in Hamburg (Hohe Bleichen 11)
If you are looking to open one or several pop-ups for your brand, find out how Go—PopUp can support you.
Where to find us: