Kaotiko's Premium Pop-Up Store at intu Puerto Venecia
intu Puerto Venecia hosts a new pop-up store from the Barcelonian brand Kaotiko, which will be open during the next months in a prime location, occupying an area of 120 m².
Kaotiko began its fantastic journey in 1999 with a very clear mission: to bring fashion to the street. It has established itself in the Spanish market as a benchmark for urban fashion and street style, going from spontaneity to the maturity of a brand with its own style that in 2017 achieved more than 12 million euros revenue.
Since its inception, Kaotiko is still committed to a local textile and design production designs where the pattern and clothing are made entirely in the city. At the new pop-up store, visitors will not only find the brand but also other ones such as Champion, Vans, Ellesse and Levi's or Nike, among others.
This is the second time, Go—PopUp has worked with Kaotiko on finding a strategic location, managing the production and creating a unique pop-up store experience, after last summer's successful Pop-Up Store in San Sebastian.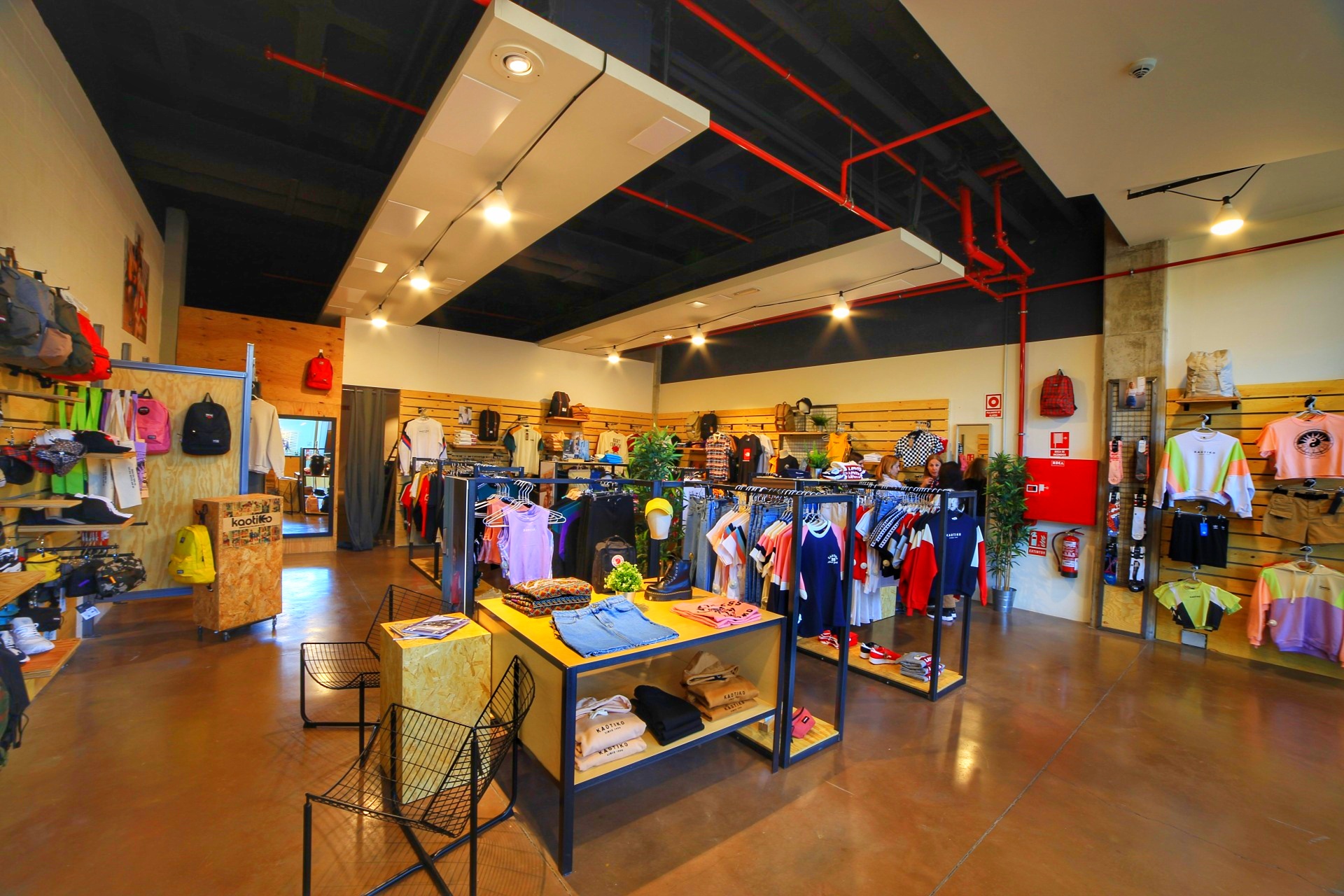 Objective
Create brand awareness

Increase customer engagement

Built tangible customer touchpoints

Sell products and accessories
Kaotiko needed a prime location in Zaragoza to create a pop-up store that would bring both, brand awareness for the companies growth and increased customer engagement, as clients could get a much more complete sense of the Barcelonian brand and the great variety of items and products Kaotiko is offering.
Stationery retail is indeed an important asset to deliver in the case of a clothing brand, since it allows you to feel and experience the different fabrics, and try almost instantly the fit of each garment and accessory – something that pure e-commerce can't deliver. Aside from its functionality, it also works as an invite to experience the brand world on location.

Kaotiko has this particular urban distinctiveness that has stayed true since its beginnings, and that stands out for having its entire process of design and production in Barcelona. The assets of a brand like this, brought to a retail store in a top location, delivers an entity hard to pass by.
Actions
Deliver the perfect location with intu Puerto Venecia in Zaragoza

Negotiation of properties features, budgets and contracts

Creating a short-term market testing strategy for the brand
With the idea set, Kaotiko worked with our team on finding the envisioned space where the event could easily be visited by the clients' target group. Go—PopUp found the perfect spot inside the well-known intu Puerto Venecia.

With 206.000 m²  retail spaces and 600.000 m²  of plot, it is Spain's biggest commercial area. The 120 m²  pop-up store located at this prestigious site features not only Kaotikos personal line of clothes and accessories, but also other brands that complement one another perfectly, such as Champion, Vans, Ellesse, Levis and Nike. With this mix, the pop-up store delivers the full spectrum of a successful live marketing campaign for the brand, serving perfectly customers needs.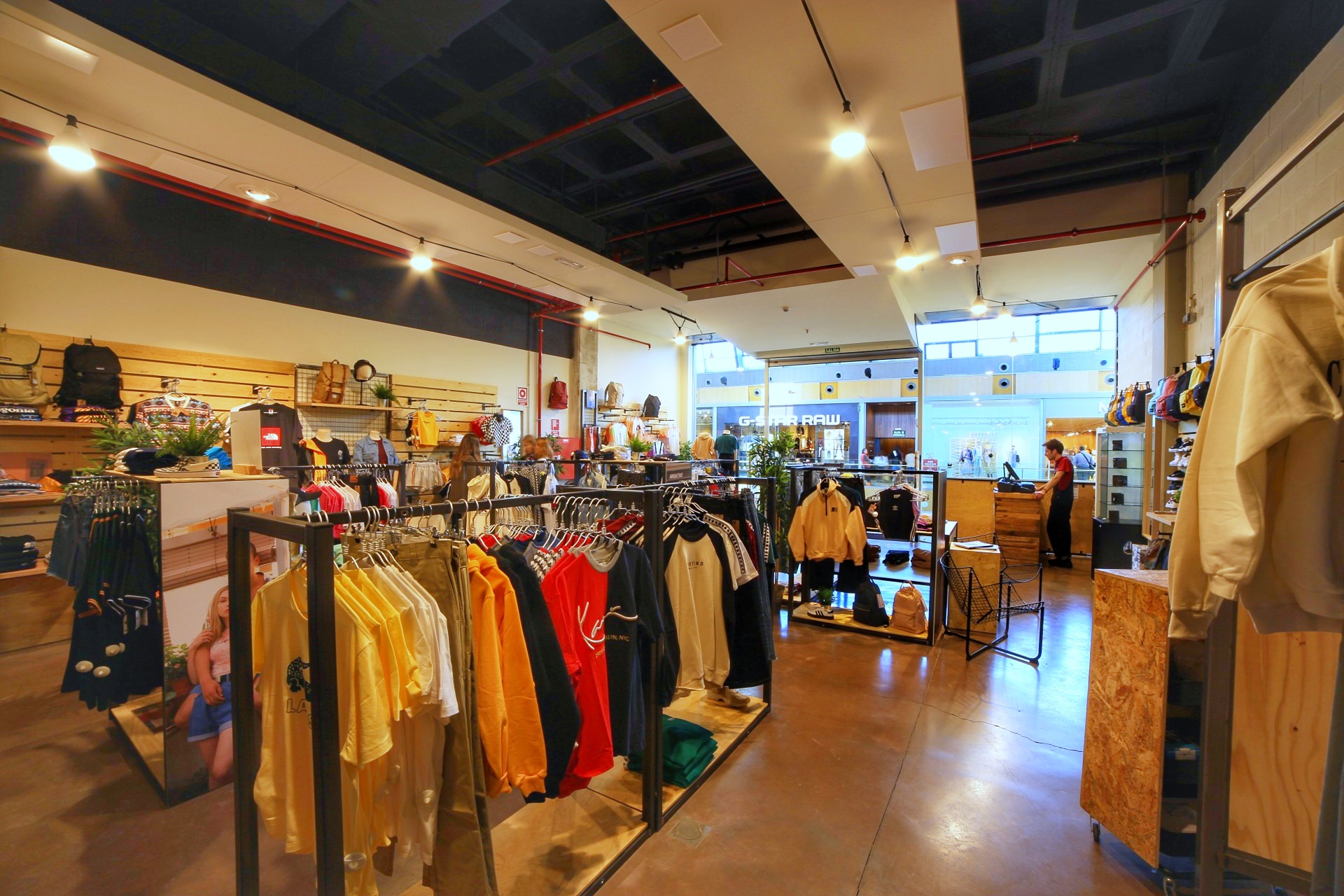 Results
Reaching new clients and creating multiple new customer touchpoints

Engaging existing customers to the brand and products

Execution continuity with pop-up stores for Kaotikos expansion strategy

Continuous conquest of the Spanish market for urban fashion
Kaotiko's pop-up store at intu Puerto Venecia in Zaragoza with its high footfall, is a unique experience within the labels brand's identity, which has defined street style in Spain since 1999. While staying open for the next three months, at the start of the warm seasons, it is an opportunity for old and new customers to freshen their wardrobes with this year's latest trends.
"For me, it is a highlight in my professional career, working with those two high-level clients in the retail industry, intu Puerto Venecia and Kaotiko. Having the trust in our work from both sides, it is a true pleasure and also a challenge, to work on matching those two partners perfectly together for a pop-up store experience like this one here."
Susana Almonacid – Director of Leasing & Strategic Partnerships at Go—PopUp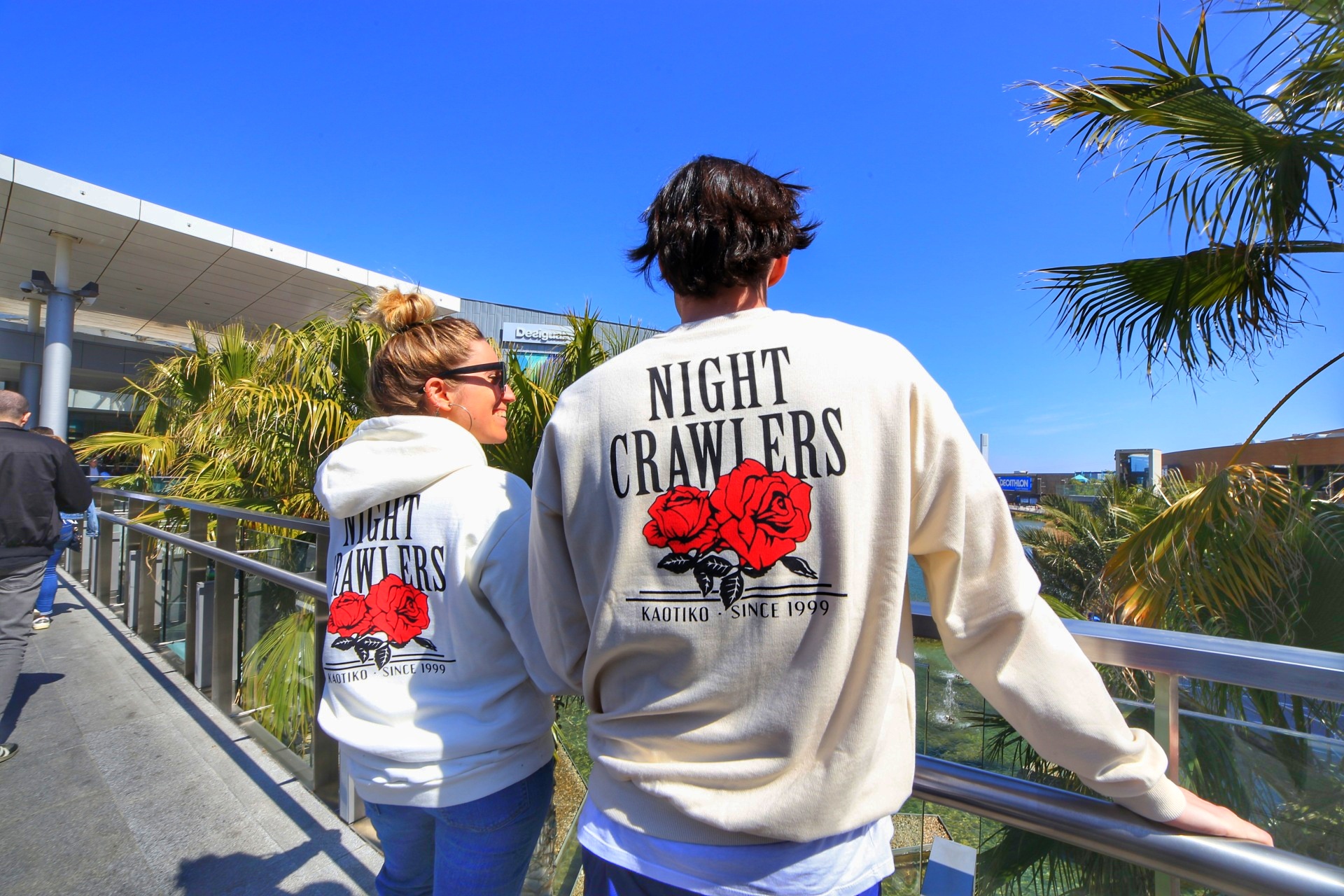 Need help on making your pop-up project come to life? Reach-out to our experts, they will gladly help you with every aspect of your project – from finding the perfect space to the impressive store concept.
More information
Kaotiko – intu Puerto Venecia
Travesía Jardines Reales 7 in 50021 Zaragoza
Open Monday to Saturday from 10:00 AM to 10:00 PM