KAPTEN & SON POP-UP IN AMSTERDAM
Kapten & Son pop-up in Amsterdam (The Netherlands) ended its experience on Wednesday the 15th of January, after 2 months. This is our last Success Story.
We sat down with the Kapten & Son team to learn about this experience, as this was their first international pop-up store. The brand's goal was to raise both local and international brand awareness. Moreover, Kapten & Son's desire was to offer an additional touchpoint to the customer, who can discover the brand's entire world in one location and learn more about all products.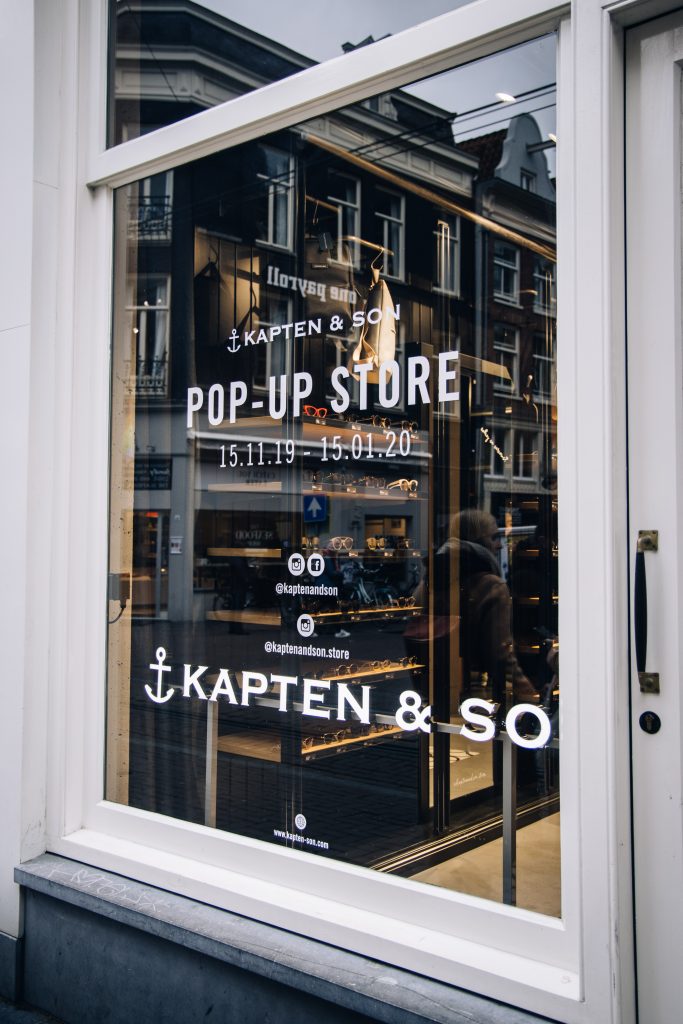 The decision of opening a pop-up shows the twofold purpose. Following the trend that sees the pop-up as another touchpoint that customers use to get in contact with their brand, and additionally, getting a proof of concept for a permanent retail store in one of Europe's hotspots. Pop-ups indeed are the perfect habitat to study their customers and understand what their needs are. That's why they chose a high-traffic shopping street in the heart of Amsterdam in Leidsestraat 60. Matching the highest-impact time of the year, during the Holiday season.
About Kapten & Son
Kapten & Son is a German-based brand but with an international soul. They design stylish accessories for global, independent, adventurous and light-hearted spirits. In 2014, 3 students in Muenster, had the idea of K&S and launched their concept that nowadays is all over the world. As per today, you can find them physically in several important cities of Germany: Berlin, Hamburg, Cologne, Münich, and Stuttgart. Through their website, they are present in Europe and North America. They are focusing on the Benelux (Belgium, The Netherlands, and Luxemburg) market, and this pop-up was part of the strategy for this area.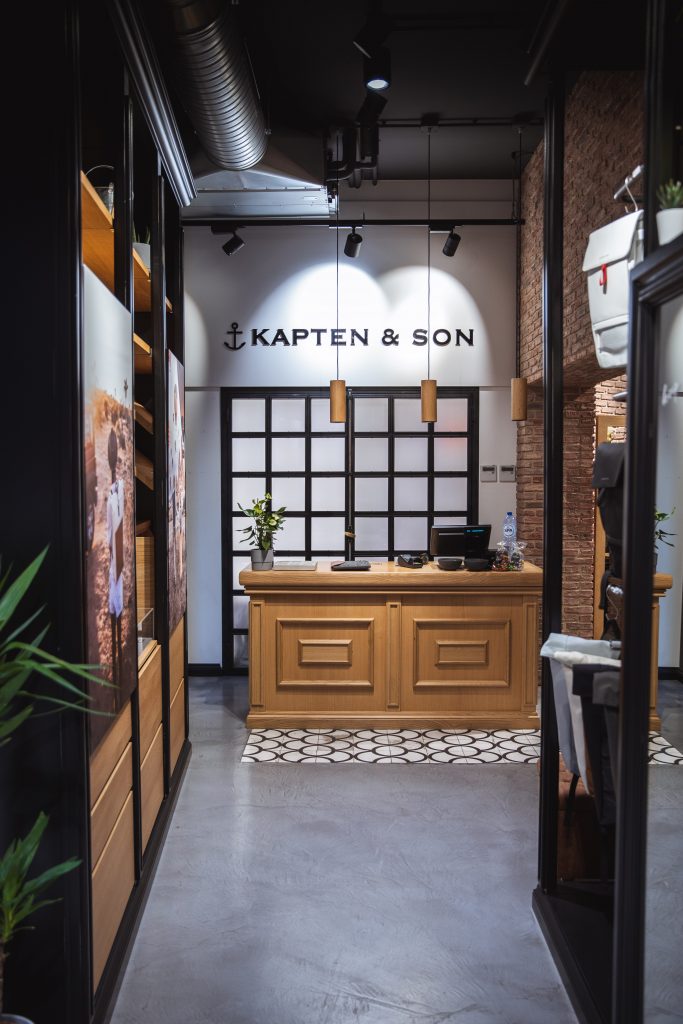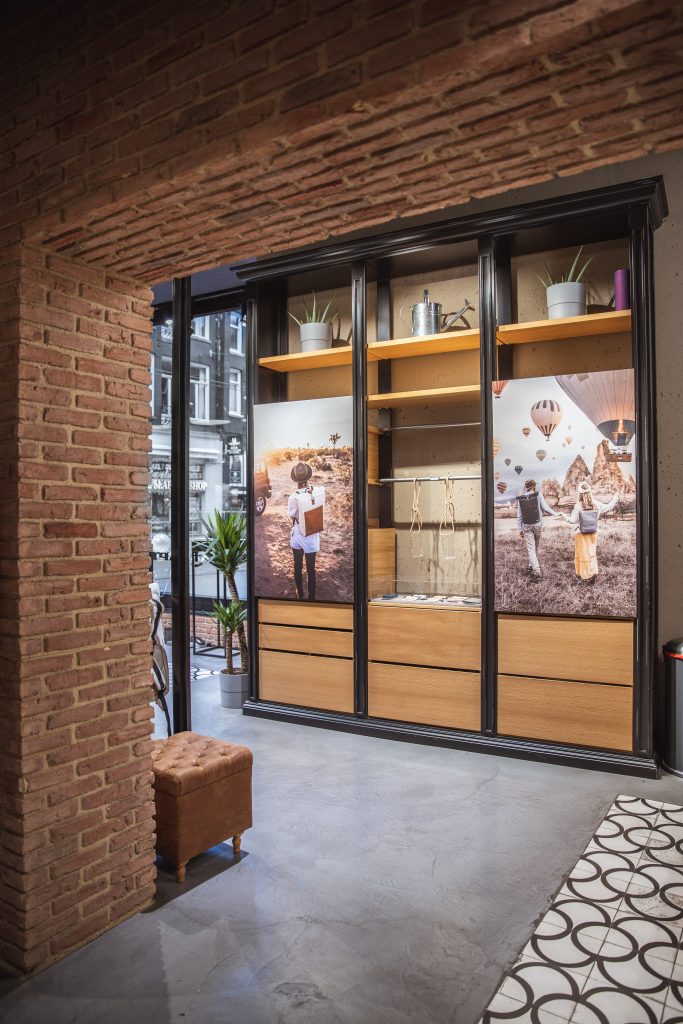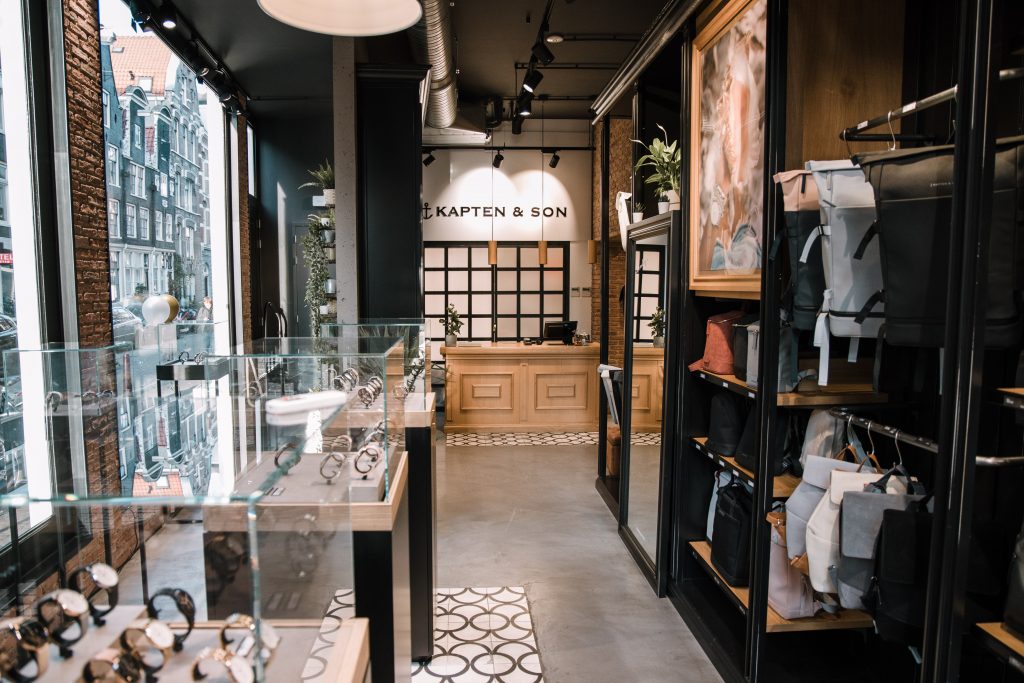 Moreover, with this first international pop-up in Amsterdam, they wanted to achieve the following objective:
Create partnerships with local influencers and spread content on social media,
Raise brand awareness of the brand,
Learn more about the Dutch customer and specifically the Amsterdam customer,
Compare sales and profitability KPI's to the existing permanent retail stores in Germany
Connect the launch of three new products: a watch, a backpack,  and luggage to physical presence.
Kapten & Son pop-up in Amsterdam is the perfect example of how a pop-up can be used strategically to grow your brand, create awareness and learn from your public.  We are very proud to have supported Kapten & Son by helping them to find the best location for their project.                   We are here to help you too, do not hesitate to get in contact with us!
Images courtesy by Kapten & Son.