KLM Lands in Madrid With a New Pop-up Store
For this event Go—PopUp found the perfect pop-up space to carry out one of a kind experiences part of KLM's world. Visitors also have the opportunity to enter to win a ticket to Amsterdam.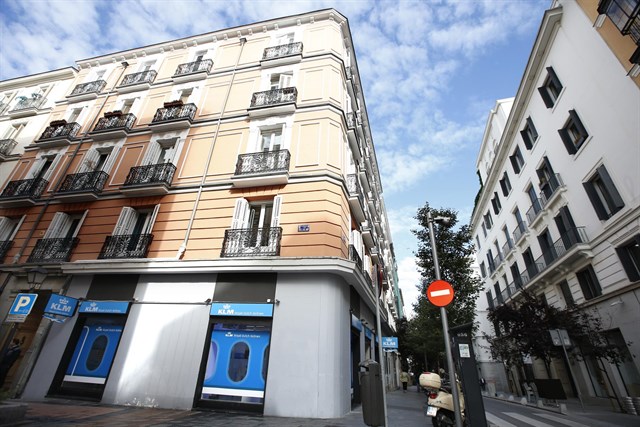 Open till June 24th, the event counts with a series of activities such as DJ sets and workshops, as well as with unique spaces of virtual reality. Among them is the opportunity on getting to know a cabin of one of KLM's aircrafts, where you will feel part of a flight on route to one of the many destinations the company can take you.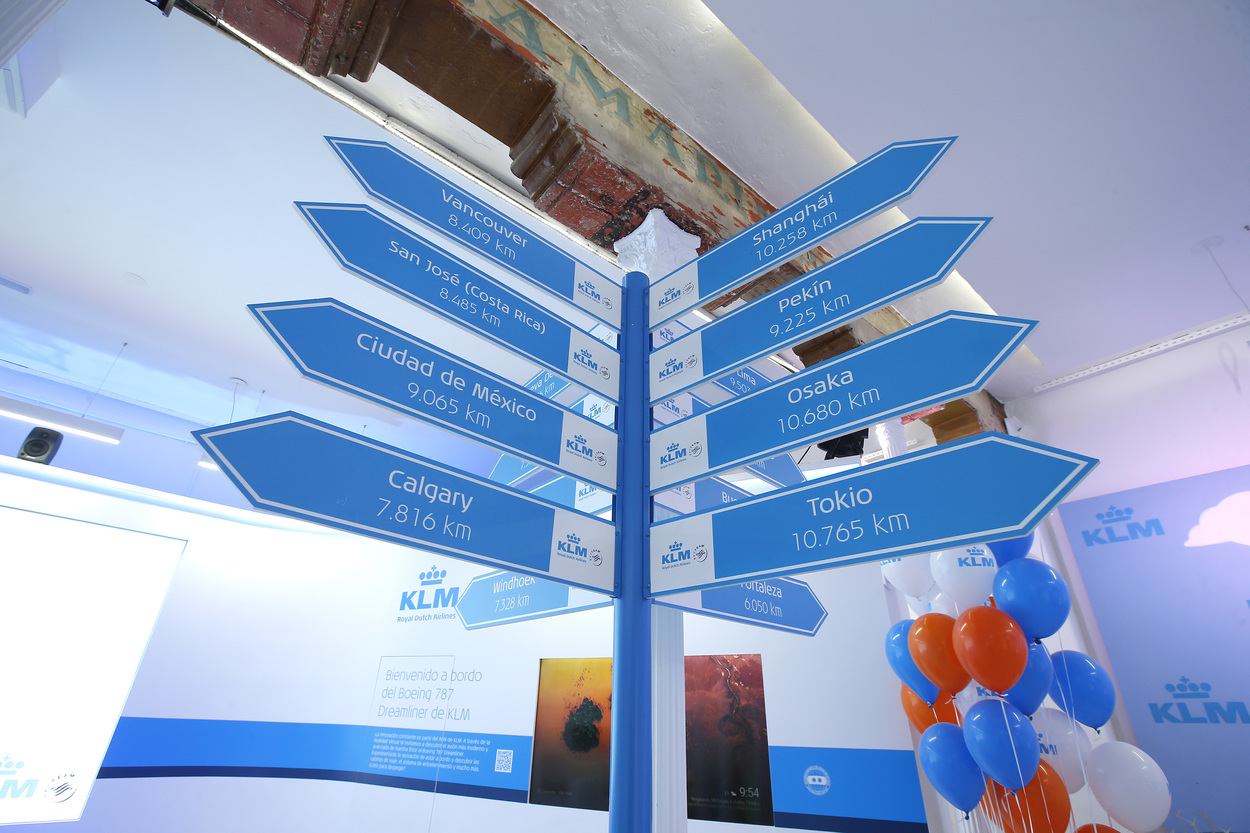 Another special feature of the pop-up is the first demonstration in Spain of Blue Bot (BB), a travel assistant based on Virtual Intelligence for Google Home that will help you do your luggage in no time.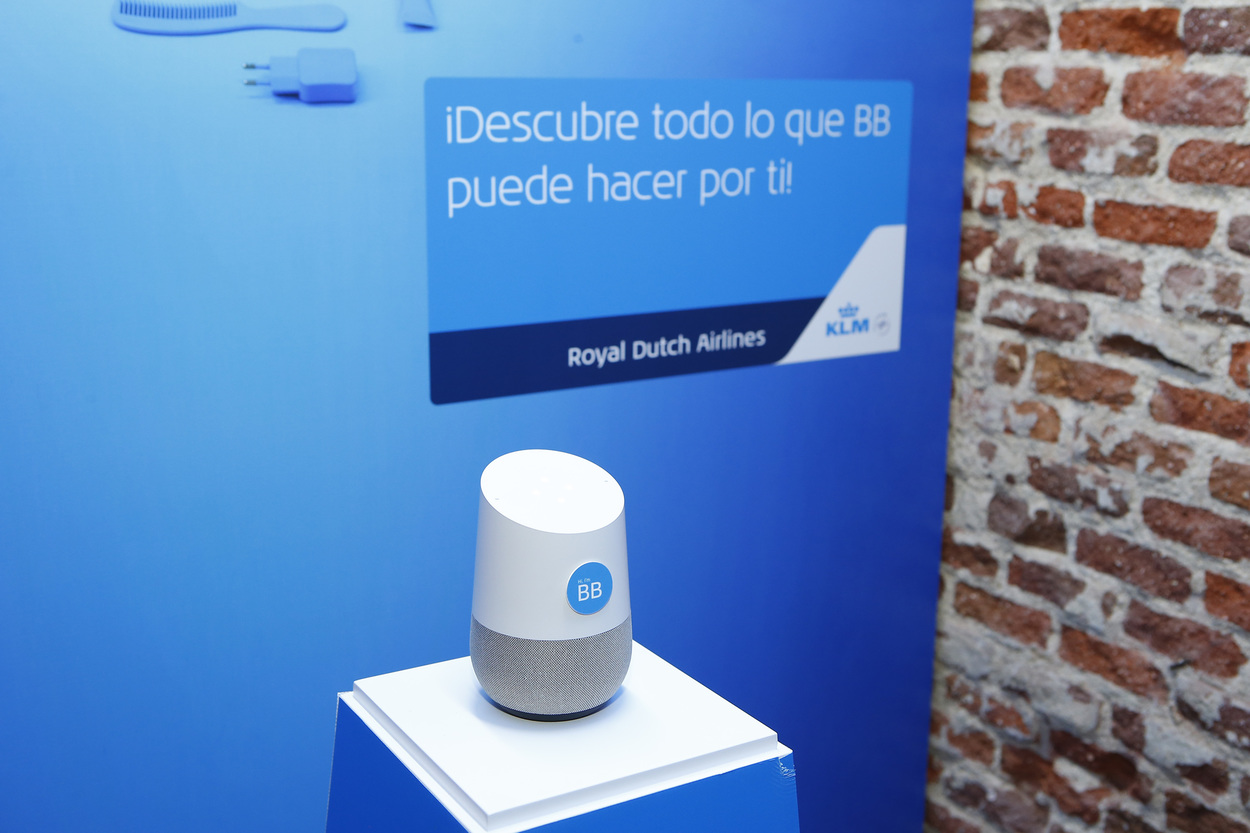 With the new pop-up, KLM also intents on demonstrating its commitment to the environment by its many sustainable tasks that is taking part, such as the "1 ticket, 1 tree", campaign where for every ticket sold the company gives a tree to be planted in areas in the Iberic Peninsula where reforestation campaigns are carried out.
Another solidarity work is by collaborating with the Foundation Juegaterapia, where as part of the pop-up store, products such as lamps and tricycles-planes are sold. All the profits go to the project "El Retiro invade el Niño Jesus" that helps finance the image transformation of the children's hospital "Hospital Niño Jesus" in Madrid.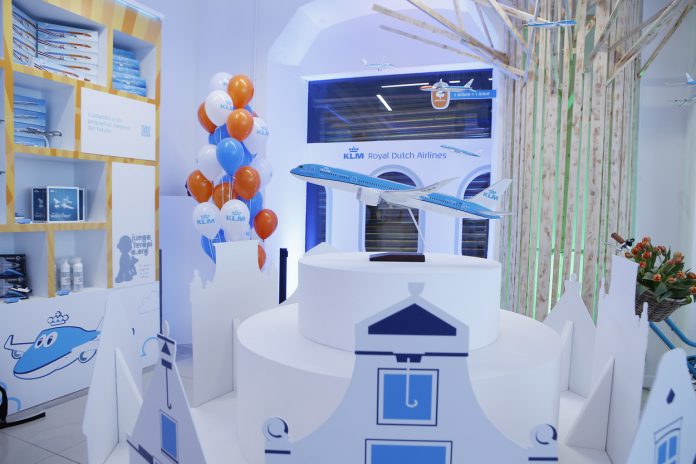 Truly an event that we can't miss this weekend, since it allows us to live the KLM experience way before arriving at the airport and eventually being part one of its flights.