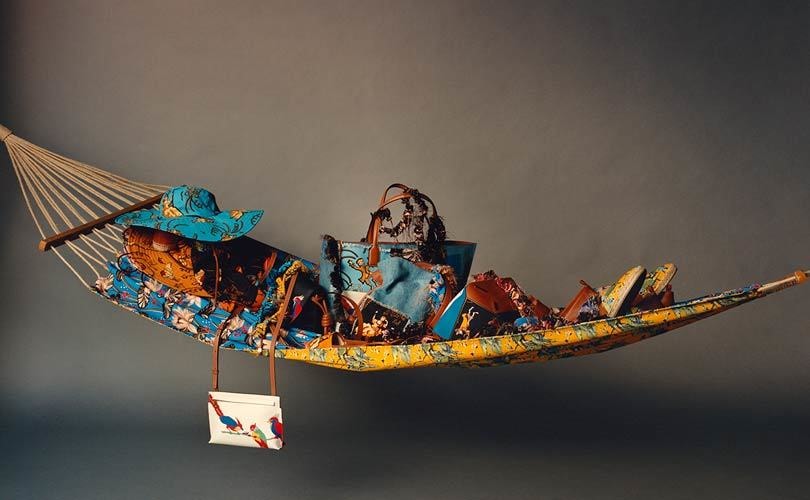 Uncategorized
Loewe opens Pop-Up Store in Ibiza
The spanish house luxury brand, Loewe, opens this June 30th a pop-up store at Ibiza's Museum of Contemporary Art. The boutique will be selling the exclusive collection created with the brand Paula's Ibiza during the summer season.
The designer of the brand Paula's Ibiza -Armin Heinemann- collaborated with the creative director and designer of Loewe -Jonathan Anderson- to create the exclusive collection of clothing and bags. Heinemann opened Paula's boutique in 1972 and his designs were inspired by nature. Although the boutique closed in 2000, Paula's Ibiza has since been a reference in the fashion world. Heinemann's designs are characterised by its mythical prints and original designs. Anderson, on the other hand, has an emotional connection with Ibiza since he used to spend the summers of his childhood there.
The contrast between Paula's -inspired by the hippie lifestyle of the 70's- and Loewe -a sophisticated luxury brand- resulted in the unique collection shown for the first time last May 11 in Barcelona.
The ephemeral shop reflects the joyful and colourful spirit of the brand with each of its pieces: handkerchiefs, handbags, dresses, purses, among others. The temporary boutique will be open during the summer season. The lobby of the Museum will be hosting the iconic pieces of the 80's collections of Paula's Ibiza.
Featured photo: Loewe