An online pop-up: Guayusa company
If you visit our Shopping Center, you will find three Online Pop-Ups "Guayusa Company". I sat with Alvaro Bugaj to chat about his company and the events he launched on our platform.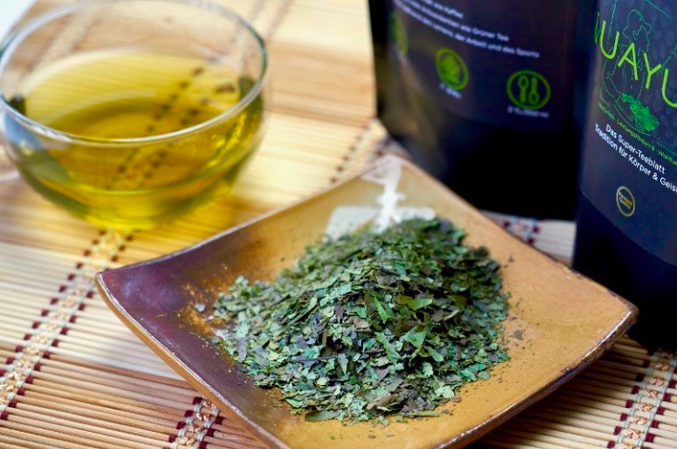 Giulia: Can you tell us more about your company?
Alvaro: Guayusa is the traditional drink of Ecuador's indigenous people, the Quechua. The dried leaves of the Guayusa tree, which grows in the Amazon jungle, are freshly brewed every day for tea. The stimulating, beneficial and sharpening infusion has become the national drink and indispensable for the Ecuadorians.
My brother takes care of the whole growing process in Ecuador, working side by side with the farmers until the product is shipped here to us, to Europe.
Giulia: How many online pop-ups have you done so far, and how was it?
Alvaro: So far, we have done three Online Pop-Ups, two in German and one in English. All three went very well as we were able to explain more in detail things about our product and the story behind it.
Giulia: what did push you to use this tool to reach out to your customers?
Alvaro: It was the perfect solution during the pandemic, like anybody else we could not go out there and meet our customers. Our product is entirely new here in Europe, so we need to find alternative audiences to explain what guayusa is.
Giulia: How did your customers react?
Alvaro: Customers were very interested and asked questions throughout the live. Of course, we cannot give any tasting product, but the live pop-up is a perfect moment to be transparent. After the pop-ups, several participants contact us to place an order, so for us, that was a clear signal of success.
Giulia: What was the most challenging aspect of launching an online pop-up?
Alvaro: You need to be very proactive to be sure your audience will be there. Even if you send the invitation, and people are interested, we have busy lives, and we forget. So we were very proactive in reminding people about the date of the event.
Giulia: What would you recommend to someone that wants to launch an online pop-up?
Alvaro: the first recommendation is to have a well-prepared script and steps to follow during the live. It needs to be engaging for the customers. I held one event, but we understood that the person with more talent to do so is my wife, so she did the rest of the events.
Giulia: What's in for the future?
Alvaro: for sure more pop-ups online, they are easy to launch and Go–PopUp helps to promote the event via social media. But for the future also a physical pop-up, we are working on it.
---
If you want to watch Guayusa' s online pop-up visit our
Shopping Center
, the sessions are available in English and German.