Forerunner Zara, a phygital pop-up
An ever-increasing blending between digital and physical was already a reality in a pre-covid19 society. In 2018, forerunner Zara phygital pop-up made it clear what the future could look like.
The lockdown and following social distancing rules have changed the way customers behave. For example, during April 2020, Zara had a 95% YOY increase in the online sale! 
Retailers understood that online is a must and that the physical store has to support further the increased sales generated online. 
//Zara as a forerunner
In 2018, Zara launched a pop-up store in Westfield Stratford, UK. It was the first store designed to primarily place orders and to collect them. 
The pop-up could be a concept of today's context, as it facilitates the flow, reduces the time in the store and the contact between customers and staff.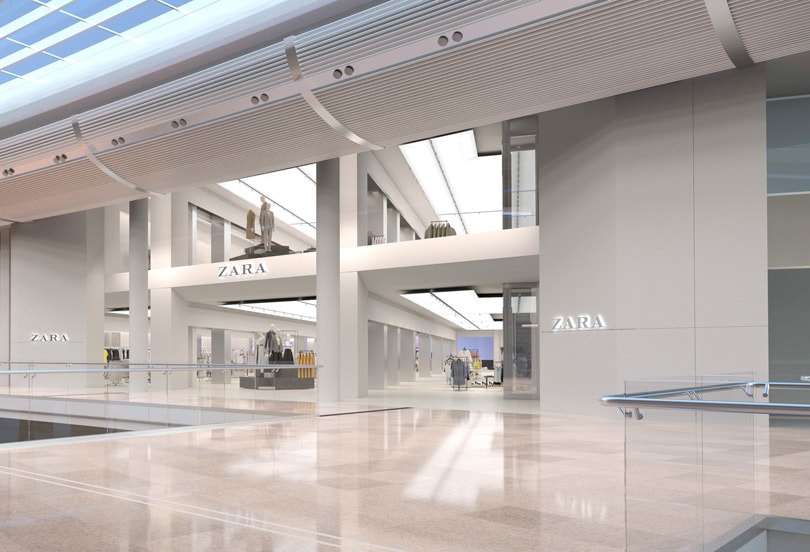 //The Pop-Up
The pop-up store was nearly 200 square metres and offered a selected choice of women's and men's clothing for online purchase directly in-store. Store staff helped around with mobile devices and orders could be received the same day or the day after, returns and exchanges were also handled here. And payments were via an innovative card terminal system operated via Bluetooth. 
Among other innovations, this pop-up store had:
product recommendation system based on information screens embedded into mirrors, 

radio frequency identification (RFID) technology, so the system brings up, in the right size, multiple choices,

suggestions for combining items.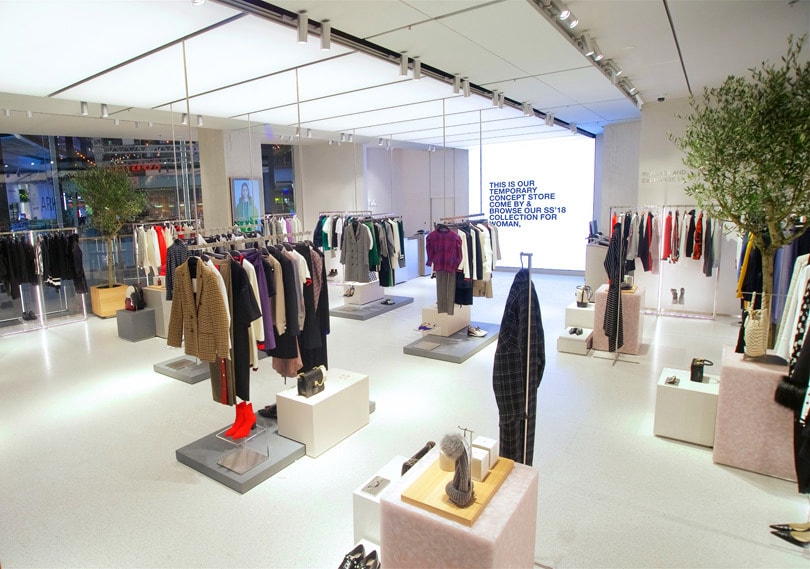 Ph: Courtesy of Inditex.
//The need of phygital today
Shopping demands changed drastically over the last few months. And one challenge was immediately evident: the online sector of any company was not ready for such a request. 
A phygital store, as a part of the omnichannel strategy, ultimately changes the offer of products and services as customers' expectation changes and physical retail is not the main "to go point of sales." 
The whole customer experience has to be reinvented: 
how we entertain them on their way to inside the store when waiting in a queue, 

how we display the products, 

store layout to allow more space.
But also the KPIs of the store needs to be reinvented. By starting from the most pressing: sales per square meters (or foot). After closing the physical stores for some time, brands had to pay high rents with no revenue. This indicator isn't realistic when customers change the way of shopping.
Retail was already going through a renaissance and needed to find new ways to express itself to be sustainable and to adapt to customers demand and behaviour. Zara's phygital pop-up is a good example of foresight. How a business can look at the future and start experimenting ahead of others. 
//Your turn
Seize the momentum and launch your pop-up to experiment with new ways of doing business, you can also be like the forerunner Zara phygital pop-up. You can try out innovative ways to relate to your customer as well as a new way of using the space. 
Contact us, we can help you!