Philipp lets his Loft to Jamie Oliver
by Katja Feldmeier
Not only is he one of Go—PopUps nicest and most trusted landlords, but also Philipp's space The Berlin Loft has seen but a few celebrities walk its halls.  In 2014 it was featured in the AD's (Architectural Digest) Best of Germany selection, and rightly so.
---
---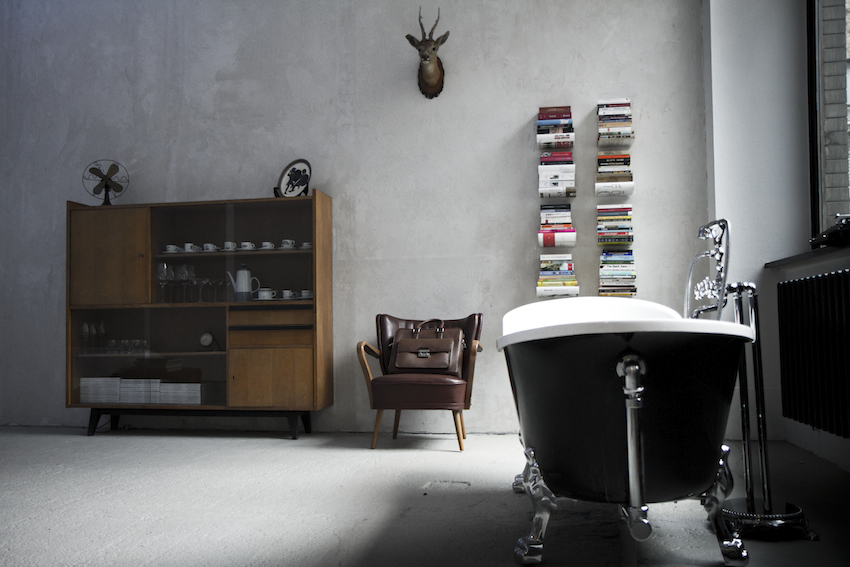 1. Philipp, what stands out the most about The Berlin Loft?
The 170 sqm loft is located in a dreamy backyard in an old factory building which seems to have fallen out of time. When I discovered it four years ago, it seemed to have been a sleeping beauty for nearly 20 years with no electricity, no running water, no nothing – just like 40 years ago, when the first abandoned warehouses and industrial spaces in SoHo New York were rediscovered and made habitable again. The rough industrial substance was left intact, the traces of time are still visible everywhere and in the current living area you can still see where exactly the machines once stood. I furnished it with either vintage pieces or self-designed unique pieces that were made in my workshop above the loft using recycled materials.
2. And what's the appeal of letting your loft for pop-up events?
Unlike with permanent hire, I can live in my loft and still be flexible in deciding when I want to rent it out. It's also also just exciting to see what pop-up creators can do with the place every time.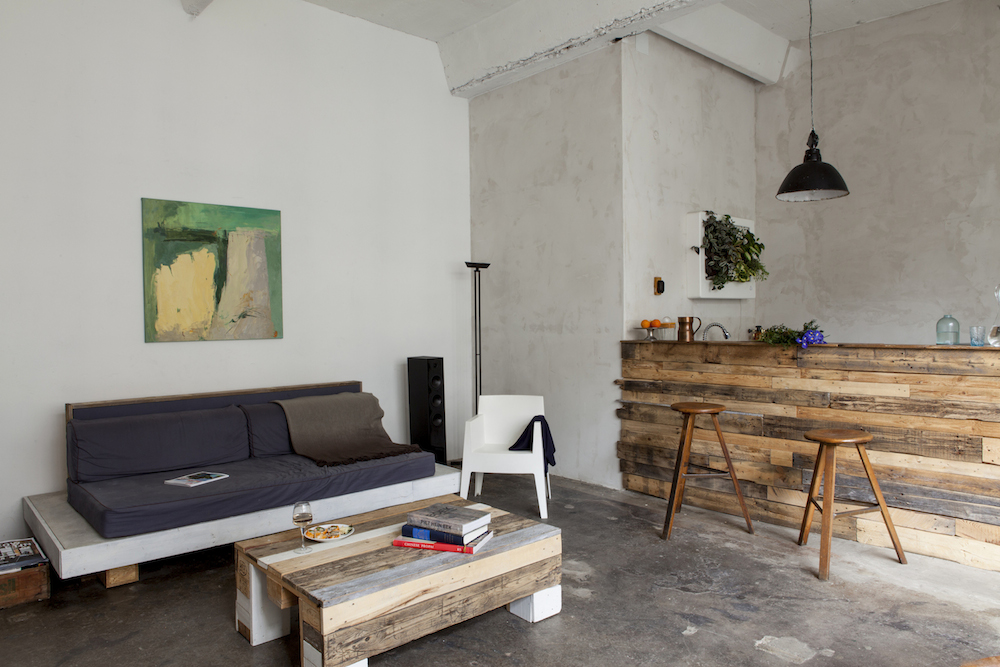 3. As a landlord, how do you contribute to the city?
The loft is located in a district called Wedding which is still not very well known by tourists nor locals. That's why it was even more surprising when I received my first booking requests by film producers or celebrities, who were looking to rent it. Since the The Berlin Loft has been featured in several national and international movie productions like Sense 8 by Tom Tykwer. Jamie Oliver recently booked the space to launch his new cookbook and the tv hosts Joko and Klaas used it for a workshop. It's great to be able to show these guests an authentic Berlin, that has unfortunately become somewhat of a scarce good.
4. What do you expect from someone who wants to open a pop-up with you? What facilitates the cooperation between landlord and tenant?
I would say frank communication and and moreover a good grasp of the venue. For me, it's not about renting out an area with xyz square meters, but about transmitting a certain lifestyle and feel for the space. Since I am renting out my home, it is also important to get to know the tenants face to face.
5. How were your previous experiences with pop-ups or temporary lettings?
Absolutely positive. So far, it has been an enriching expereince and opened up a lot of opportunities for me to meet inspiring people. I have become close friends with some of my former clients and it's fascinating to get to know some celebrities on a more personal level when subletting my space to them.
Thank you so much Philipp!
Where to find us: