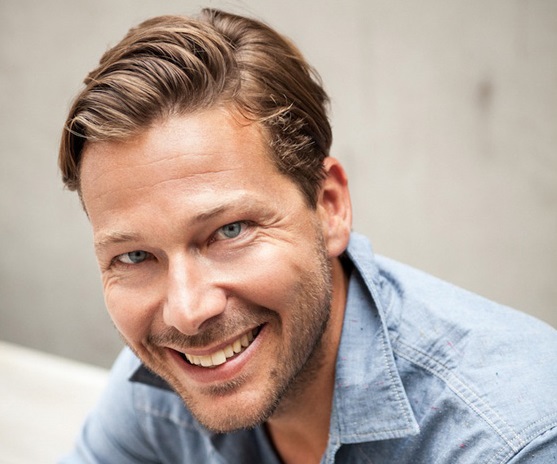 Uncategorized
Pop Up Beyond the Trend
by Vincent Taapken
Vincent Taapken, founder of dutch urban developer New Industry, talks about what the pop up future holds and why women can give our cities a softer touch.
The pop up retail trend was spotted in 2004. After more than 10 years of experimenting, pop up is now becoming a serious business. The danger of institutionalizing lies ahead. How can we make sure the key elements of pop up like flexibility, locality and spontaneity are secured?
Women outnumber men at Pop Up Summit Rotterdam
Last month I had the pleasure of participating in my first real life Pop Up Summit in Rotterdam. I did not really know what to expect of this day. A vacant office floor was turned into a pop up conference space with do-it-yourself-wardrobe, write-your-own-name-tags and the smell of fresh coffee, made on a mobile espresso bar. A creative setting with an informal atmosphere. I particularly noticed that women outnumbered the men. Quite refreshing actually, as normally the real estate conferences I visit, are dominated by men in grey suits with big plastic hang tags and flashy stands.
Pop up seems to be dominated by females. A good thing, if you ask me, as this female approach will hopefully result in a less hardware focused industry, but a more softer approach to the city, where atmosphere, spontaneity and exclusivity are essential.
The pop up business is institutionalizing
The organisers had asked me to speak about, how to make lively urban meeting places. Retail is not really my specific expertise and in the world of pop up I still need to explore a lot. I had prepared an afternoon talk about urban trends and the changing real estate industry. But hearing the speakers in the morning and talking to some people during breaks, I decided not to hold the keynote I had originally prepared. Instead, I decided to share my observations of the day and ask the audience about their experiences. And this resulted in some interesting conclusions.
The pop up business is institutionalizing. The pioneers, that started the guerrilla pop up shops 10 years ago, are now followed by a great mass of independent (female) entrepreneurs that are looking for flexible space to set up their shop. Online platforms are facilitating supply (real estate) and demand (pop up initiatives). This is not necessarily a bad thing, but the danger is, that it will fall back into the habits of traditional retail. What if vacancy continues to decline and the warehouse chain stores, like Selfridges, Bijenkorf and KaDeWe, pick up the trend and in itself become one big pop up? By institutionalizing pop up, the danger is that it can become just another real estate product with more of the same standardized concepts. And this was not the idea, ladies?
Where to find us
gopopup.com
facebook.com/gopopup
@gopopupcom
#gopopup