Print your perfect couple in 3D in this pop-up store
Match.com, the dating website, has launched a new advertising campaign in London that seeks to show women their potential partners, available on their platform. The campaign consists of a pop-up shop that will feature 3D-printed miniature figures of seven singles chosen in Match.
The pop-up store, called Model Males, will be located in Marylebone until August 4. You will have several copies of each single printed in 3D, packaged as dolls, with contact information and a brief biography of the candidate in question.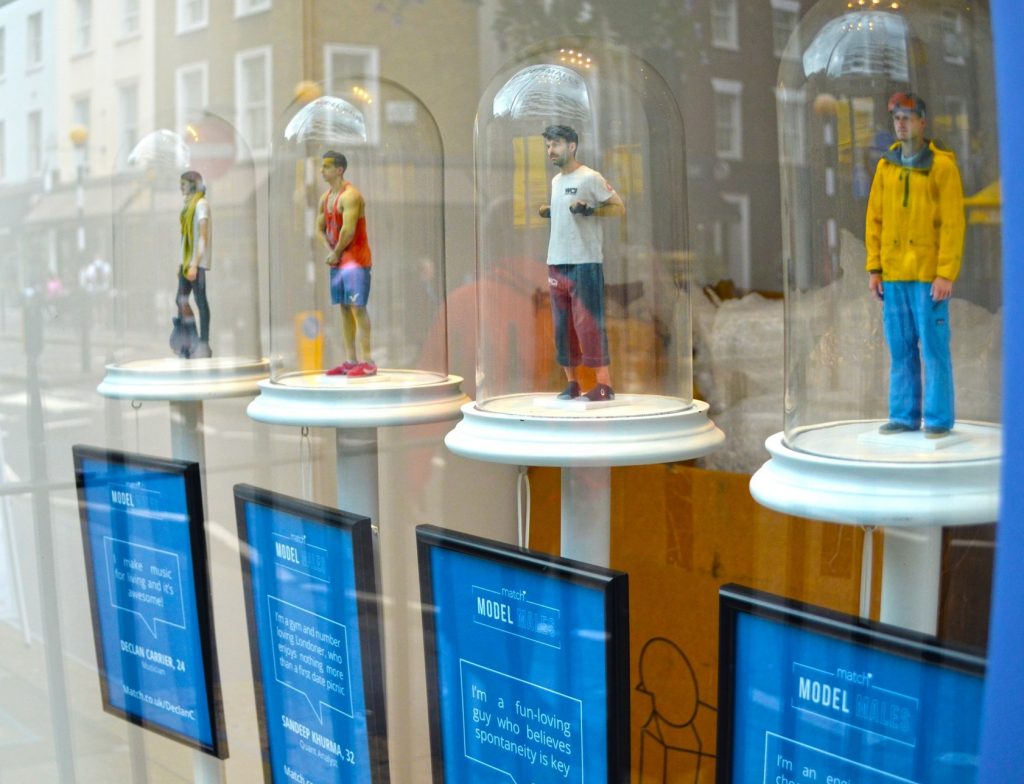 Visitors to the store will be greeted with a glass of prosecco, and will be able to read the characteristics of the seven men, including age, occupation and qualities.
This campaign is somewhat aggressive and gives a new meaning to man / woman-object. We asked ourselves what would be the response of society if the genres had been invested.
Https://www.youtube.com/watch?v=TWpwafvaflU
Match.com held a similar event earlier this year when the dating company hosted a two-day pop-up coffee shop in London to help singles find their perfect match through their love of coffee.
Match.com plans to open more pop-up stores across the UK if Model Males succeeds. What do you think of this pop-up format application?