PUBLIC SPACE AS POP-UP EVENTS
CultureHouse, a non-profit organization of Boston (USA), connected the dots and launched a series of public spaces as pop-up events using vacant stores. 
 Cities are organic and change constantly. It is quite natural, societies change and cities are just a reflection of what are the new needs and desires of those societies. Public spaces have always been a crucial reality of any society. Politics, in ancient Greece, was born in the very core of the function of the public space. Nowadays, however, public spaces such as squares and parks can be challenging when it comes to using this space for the community. On the other hand, retail is constantly changing and stores tend to remain vacant for longer periods. 
//Another use of store space
Communities are the beating heart of a society, so governments and groups that collaborate with formal institutions must find alternative ways and spaces to keep them alive.
Culture House saw an opportunity in the current situation of some storefront in Boston. As well understood the potential that pop-up events have to attract people, a possible strategy to foster cohesion among members of the community. The ambitious objective aims to create spaces to hang-out, meet other members of your local community, work, create, share skills and network, and last but not least learn from others.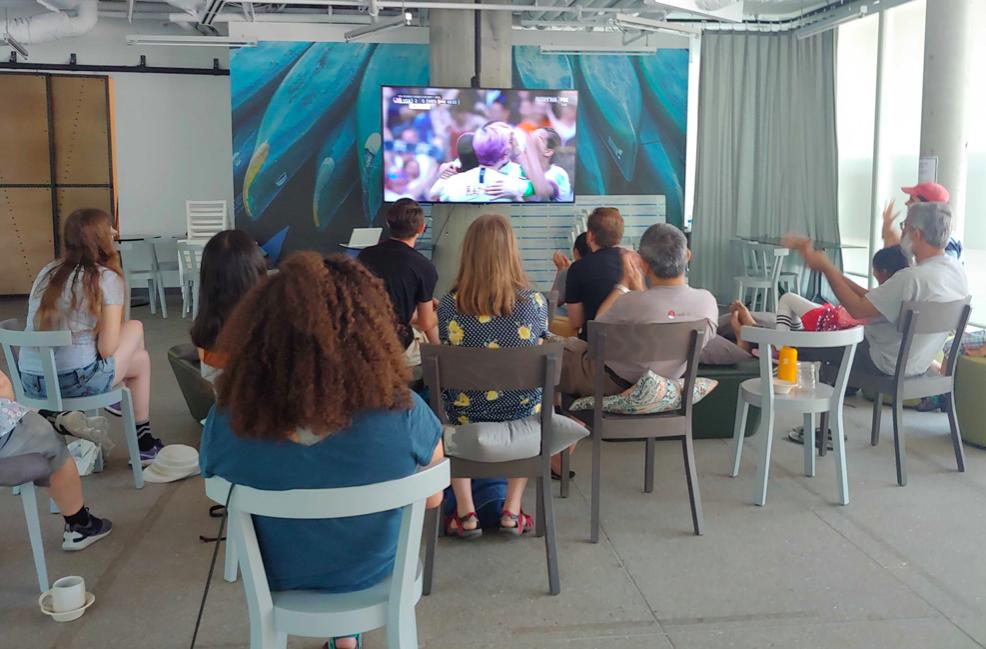 While other organizations tackle the problems of fostering communities from a more urbanistic point of view, which at times results in gentrification; CultureHouse takes a more tactical urban approach, that instead of investing in a proliferation of estate, uses the existing resources.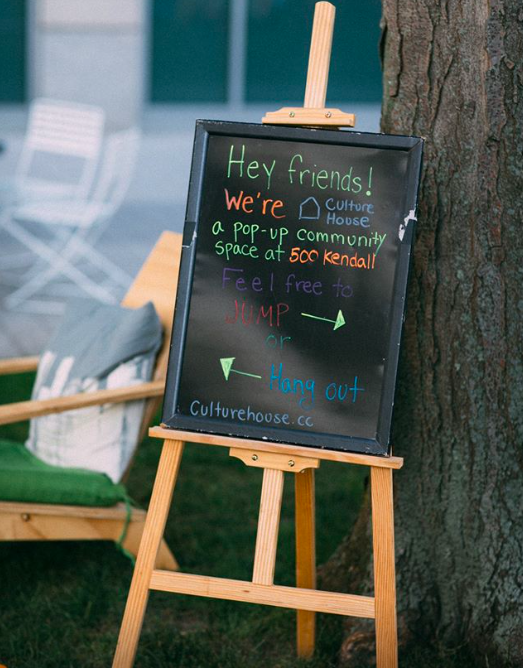 On a regular basis, vacant storefront becomes public spaces for game nights, community dinners, film screenings. Safe and indoor places become the contemporary version of the living room of the community.
//The future of public space
Public space is so important that the debate of how it should be used and the benefit it can generate is often discussed by public and private institutions and artists. In 2018, the future of public space was the center topic of the Venice Architecture Biennale, the pressing question was: "in an age of global chain stores, how can we reimagine the old town square?"
Llum Bcn 2020, a light and digital art event, where we participated, was also centered around the reflection of how public space is used and how art can be part of it.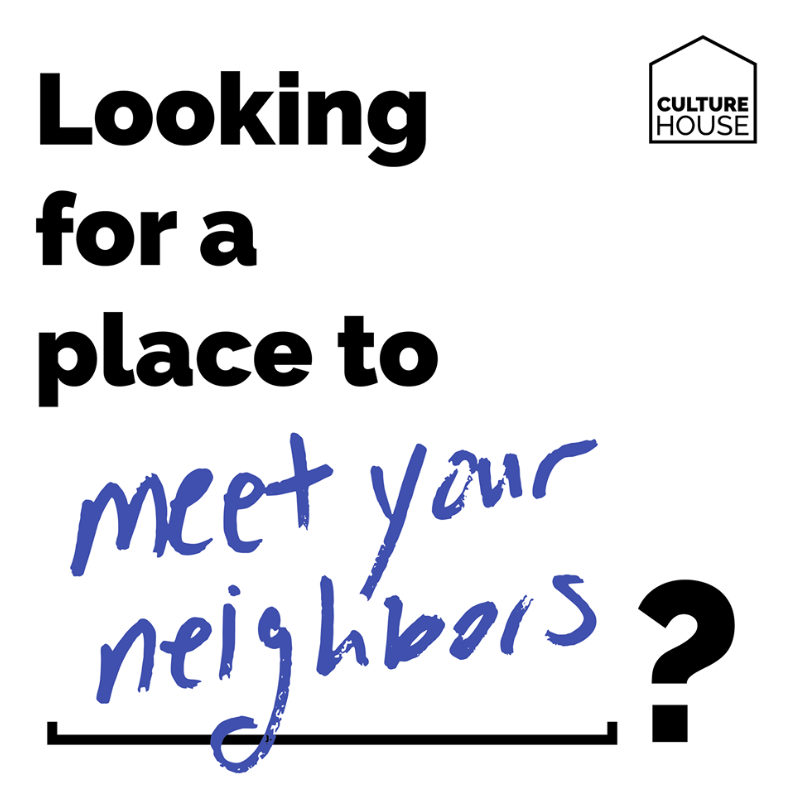 Photography: Courtesy of Culture House. 
Pop-ups are a flexible solution when it comes to combining several needs, and also public and private institutions can use this modern way of occupying empty stores to reinterpret public space as a pop-up event. Are you an institution or a city trying to reinvent their public space and the relationship with the community? We can help you to develop a strategy using a pop-up to achieve your specific purpose.