Vanessa Opened Her Own Little Pop-Up Wonderland
by Katja Feldmeier
She started her own pop-up in a lingerie store between daring underwear and sex-toys in Cologne. She got inspired by wandering the design-markets in Barcelona. Now Vanessa runs her own business in Hamburg and opens the doors of her concept store B-LAGE to other young makers and their pop-up ideas. We visited her corner of the earth in Hamburg's creative area Schanzenviertel and chatted about how one goes about becoming a successful landlady.
1. Vanessa, what makes your store B-LAGE unique?
The concept is unique and anyone who wants to visit the store has to step off the beaten track as the store is tucked away in a side street. I wanted to create a space where one can always discover something new and where people can meet offline. It is a platform for all the various segments of the creative industries like design and media, bringing them to customers who appreciate products outside of the high street brands.
B-LAGE is also not your classical pop-up location. It is not a vacant space waiting to be rented but a network. The store does not see a single vacant day as I am in the space myself with my own label VANEWONDERLAND. B-LAGE is my atelier, my shop and my office whenever I do freelance work as a pr-consultant. In the times when I don't rent out the store to pop-ups, the space is a concept store showcasing products by different German and European designers, whose products you will hardly find anywhere else.
2.  Why did you decide to rent out your space to pop-up people? 
For years I have been part of a "network of makers", as I call it, meeting new people with great ideas and unique products that hardly get any exposure because not enough people know the "scene" or simply don't care.
My own label was sort of a side project for four years while studying and working a job in pr in  Barcelona, Cologne or today Hamburg. It was always a bit of a hobby, but one that drove me and opened up the door to the creative scene.
The demand for pop-up stores has grown immensely over the last couple of years, however, there are not enough spaces to adequately meet this need. When a friend told me about this space, I took the opportunity and decided to open a store, not only for my own products and ideas, but for everybody who wants to use it as a platform to show their work.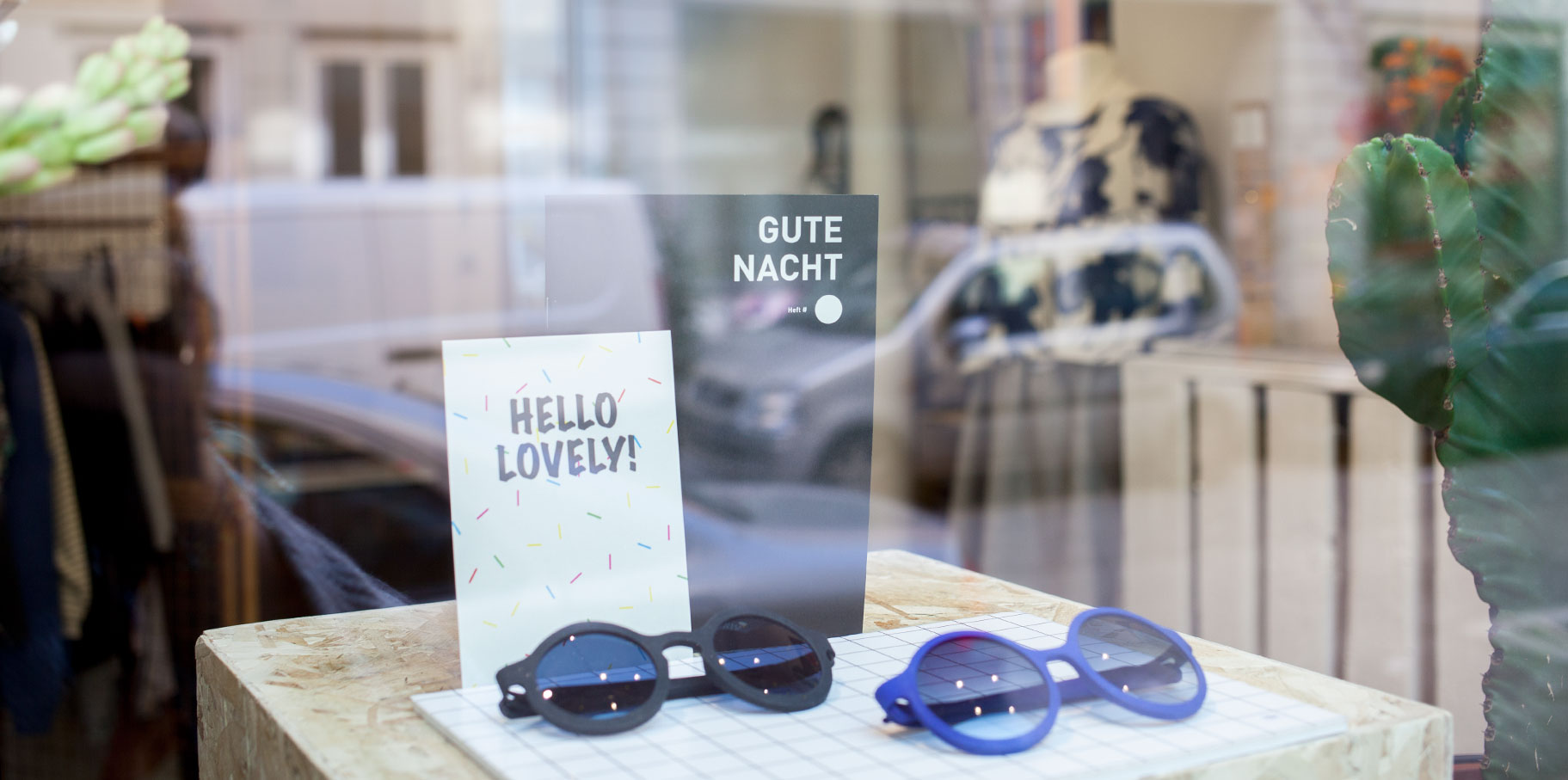 3. Can you tell us about a personal extraordinary pop-up moment?
Rather than any specific moment it was a whole period of my life, i would call special. It was the time when I was living in Barcelona, still a university student, that inspired me the most. That was six years ago and pop-up galleries, shops, markets and events were appearing on every corner of the city. Two years later I opened my own pop-up store in the midst of unique lingerie and sex-toys at Diane-Sophie Durigon in her magical store called "Le Pop Lingerie" in Cologne Ehrenfeld.
4. What role will temporary stores play in a city like Hamburg in the future?
Retail is a tough market and it isn't getting any easier with the expansion of online retail. Many shops in Hamburg operate both offline and online in order to reach a local clientele as well as customers who don't live in the city.
Pop-up stores create an alternative for retailers by introducing tools like flexible rents, foreseeable cost and increased attention for a particular brand or product within a short period of time. All of those factors will play an important role in the future.
Online we are bombarded with product ads and offers, leading to an ever growing craving for a more tactile shopping experience, that has become a bit of a scarcity in our fast times where visiting a store has come close to planning your summer vacation. I took it upon myself  to filter the existing offers, to host a unique selection of products and events in my own shop. This way, I can always be in charge of who is renting the store and when while simultaneously using it for my own ideas.
Thank you, Vanessa!
You got inspired and would like to rent Vanessa's B-LAGE? Come this way.
Photo credits in order of appearance: title by Paul Pack, 1+2 by Vanessa Janneck, 3 by Paul Pack, 4 by Uta Gleisner
Where to find us: