5 inspirational ideas for stand designs
When starting a project for your next pop-up, consider these 5 inspirational ideas for stand designs. Why is design important? To attract the best crowd! Whether you're at an exhibition or in the middle of a square, a catchy stand is both the first visual message you send to your customers and the highest expression of your ephemeral action. Sometimes, design is just everything, especially if you are in the business of design itself or home decor.  By standing out you will drive traffic to your booth, retain it and offer some special entertainment features. Depending on your goals and area, you have countless ways to make it attractive. Check this possibilities out.
Colourful
Colours communicate a state of mind, a feeling and often indicate a hidden meaning. But most of all, they are one of the main attractions. A colourful stand will connect with the customer and stand out in any location. The stand can have corporate colours – always dare with that! – or hues that convey a specific message. You choose!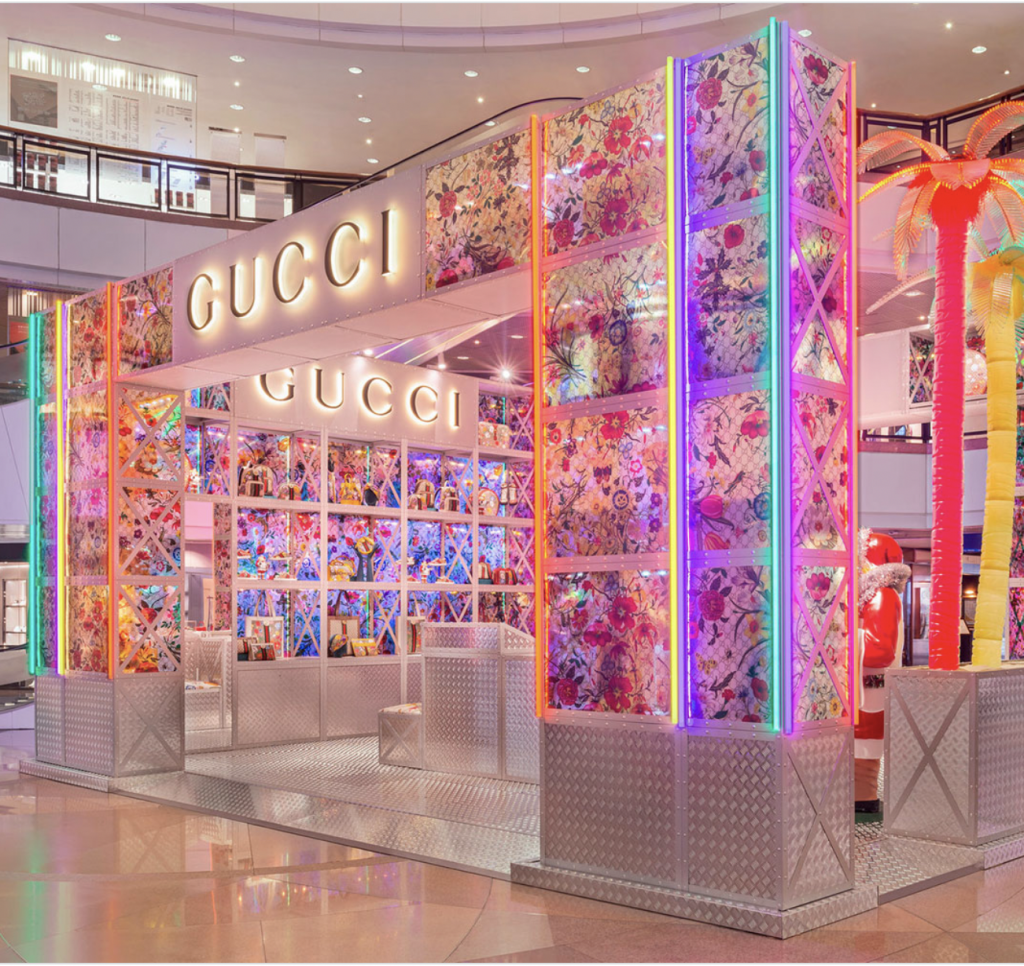 Biophilic
Nature represents a possibility to break more than ever, an environment to pause and reconnect with ourselves or the world. A stand that recreates a natural environment is a gift for the visitor. An engaging space that welcomes anyone to disconnect and tune in with the sound of nature, offering a totally positive memory. The best advert is word of mouth!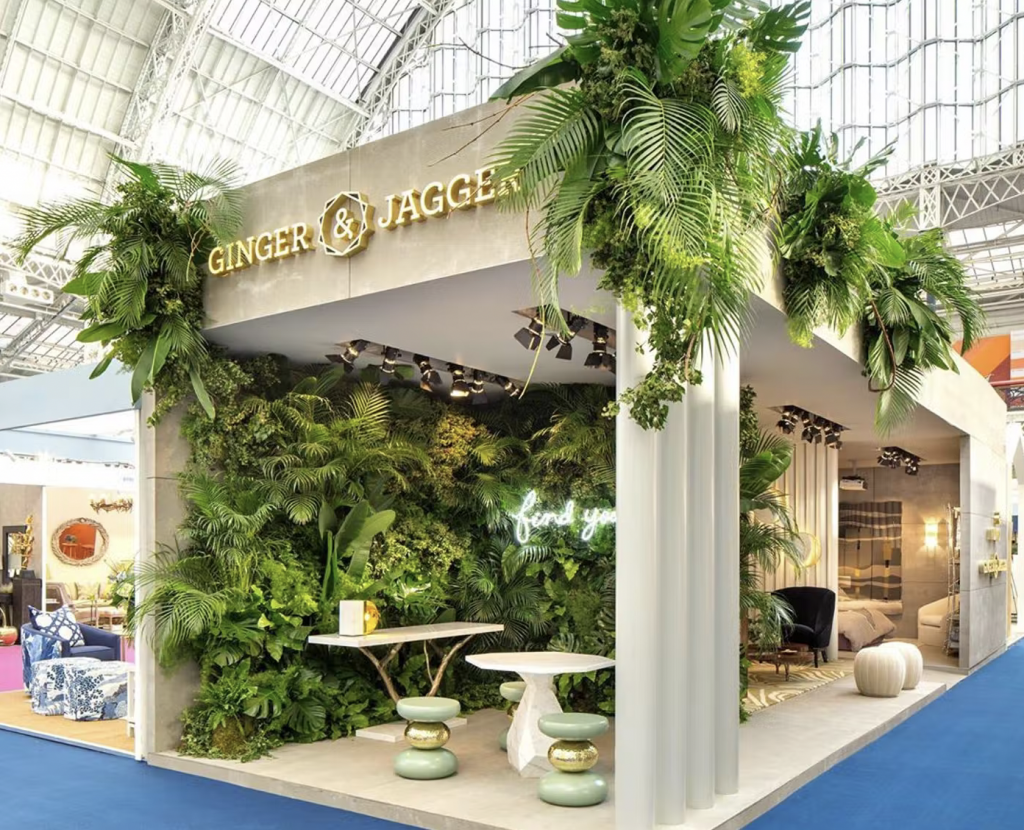 Playful escapism
Gaming has become part of our lives to the extent that it has modified the way of thinking for some generations. So, if you are looking to enter the heart of GenZ, the best way is to use a visual code referring to gamification. Colours, shapes and references use universal rules, helping visitors to feel at ease immediately while offering some escapism from the real world.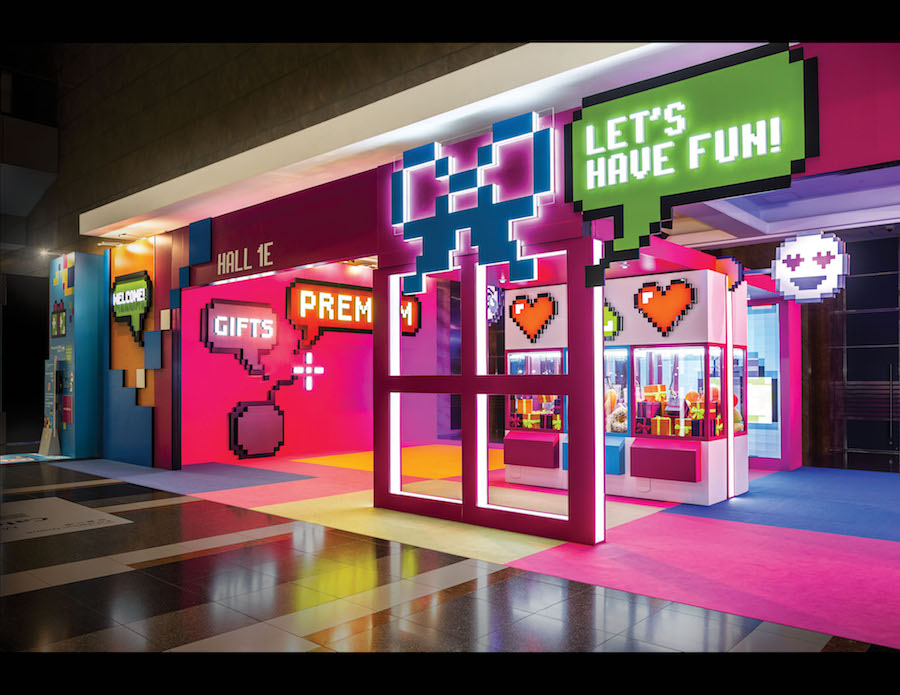 Minimal
Diversify your space by creating a minimal booth where the product is the protagonist. In crowded events, this approach is a gift for those visitors seeking a place to relax their senses. It is also a statement: your product is strong enough to stand on its own.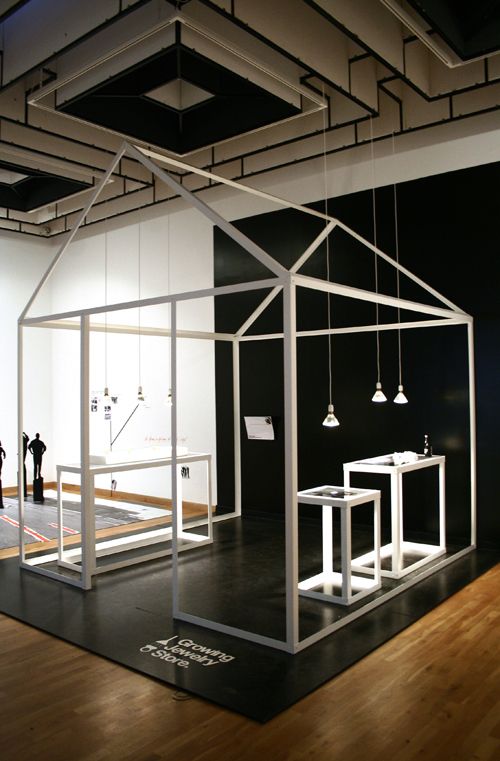 Interactive
Engage with your audience and be the talk of the show by offering an interactive experience where visitors can engage with the booth: a tactile experience interacting with technology, allowing people to touch, modify or generate something that they can take home as a souvenir of the experience.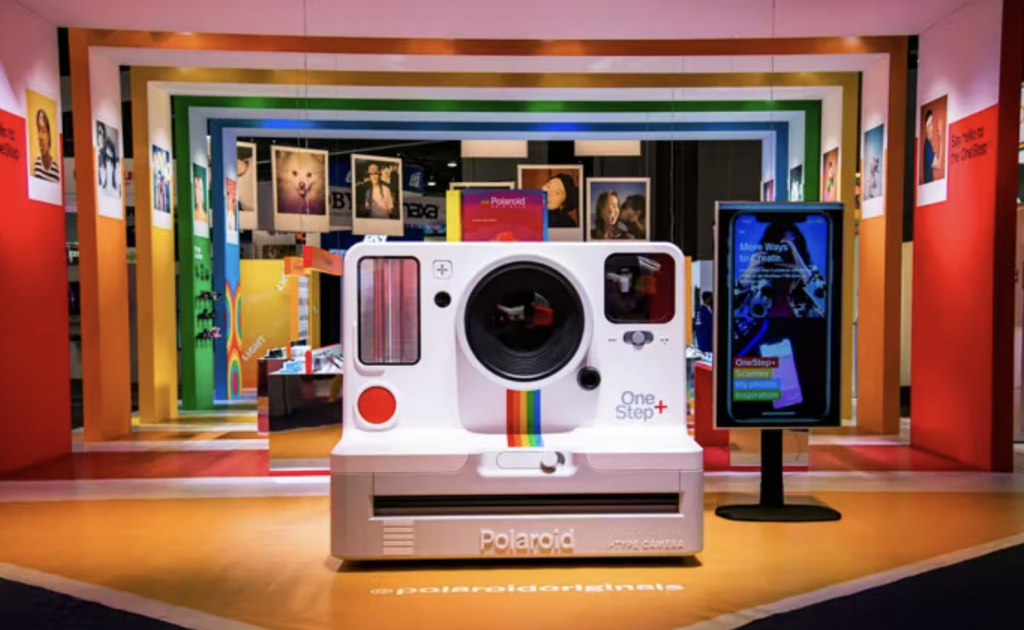 Our team, your stand.
Are you planning your next event and want to diversify from the other brands? Plan something different, reaching out to your consumers' sentiments. Contact us if you're feeling inspired.