It's time for sustainable pop-up restaurants
Conscious food choices such as vegetarian and vegan meals are fueling not only the lives of millions, but also the food and hospitality sectors. Today, we're going to explore three recent examples of food companies that have successfully invested in pop-up restaurants.
It's growing faster than you think
The conscious trend of plant-based food sales grew in 2020 two times faster than overall food sales. And the most exciting part is that it is expected to keep a steady growth rate of 12,95% over 2021-2028. Companies and restaurants are offering more products that can be delish and healthy without harming the environment or animals. Of course, these particular choices need to be promoted among large audiences, to raise awareness about both the topic and the brand. And to do that, opening pop-up restaurants seems to be the most appealing solution, especially nowadays.
Three great recent examples
MOSAIC FOODS
This digital native company Mosaic Foods delivers vegan and veggie meals through subscriptions. To get face-to-face consumer feedback and increase brand awareness, they opened a first pop-up restaurant in their hometown – Brooklyn (New York). A true experiential store, where you can get a taste of both the already existing veggie-packed products and brand new ones, before they are even served up on their website. Commitment + exclusiveness = great success!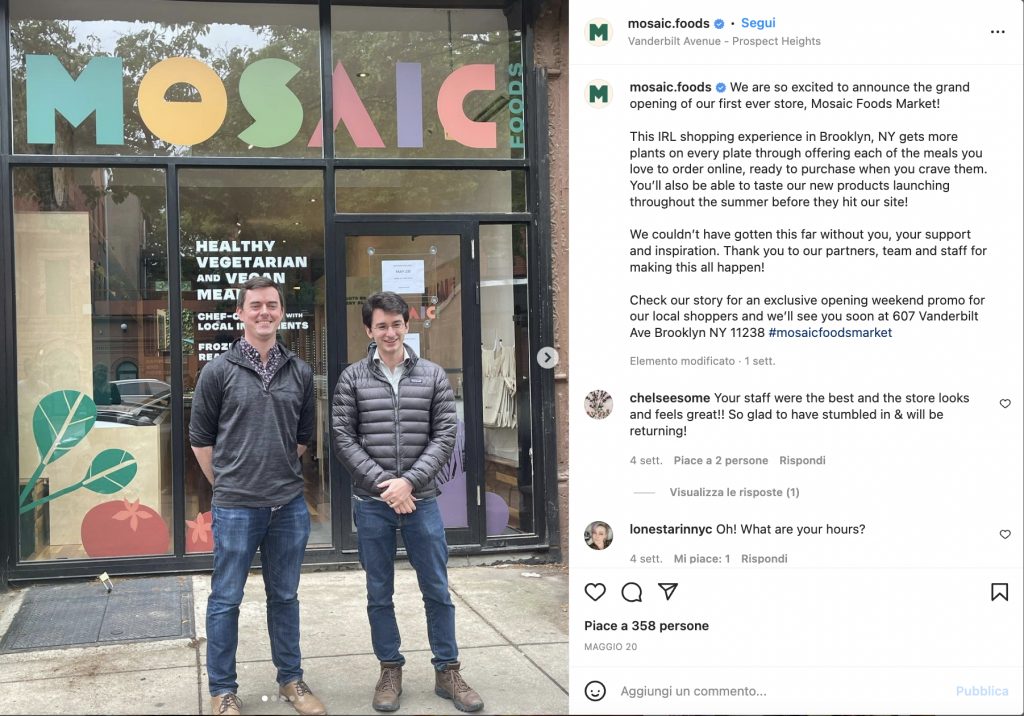 HEURA
Heura, a plant-based food company with HQ in Barcelona, recently launched a pop-up in Madrid aiming to revisit traditional Spanish recipes. The ambitious objective is to create 100% plant-based conventional dishes. The best and most straightforward way to do that was, of course, to make customers directly experience them. During this 4-days pop-up restaurant, everything was spiced up with a great promotional campaign, giveaways and charity. The actions was a great success, duly reported on Heura's instagram channel.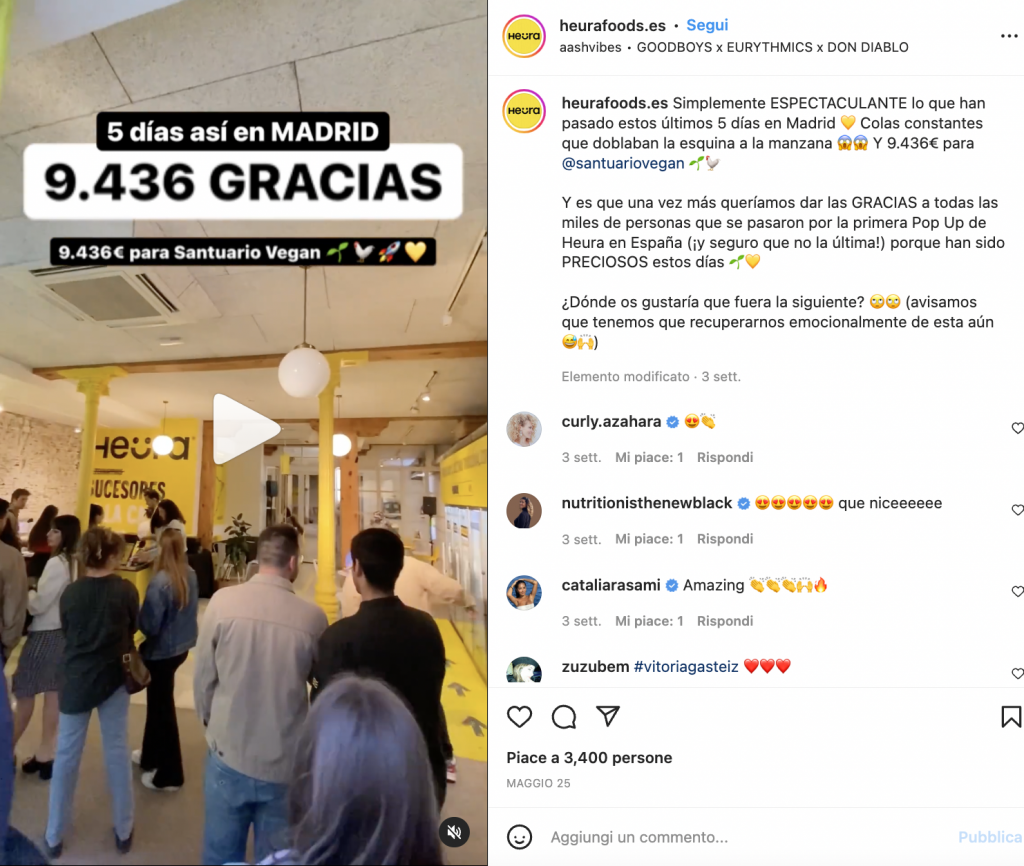 GAZ OAKLEY | NANA O'S
Top Welsh chef, author and YouTuber Gaz Oakley just opened a pop-up restaurant in Cardiff (UK). The pop-up will offer delicious comfort food – except that it's going to be completely vegan! The well-known chef wants to show that it is possible to eat vegan without sacrificing the taste. Like for many others, a permanent spot was not feasible due to the recent challenges faced by the hospitality sector. That's why he has chosen a popup concept — and hundreds of bookings have already been made since it was announced.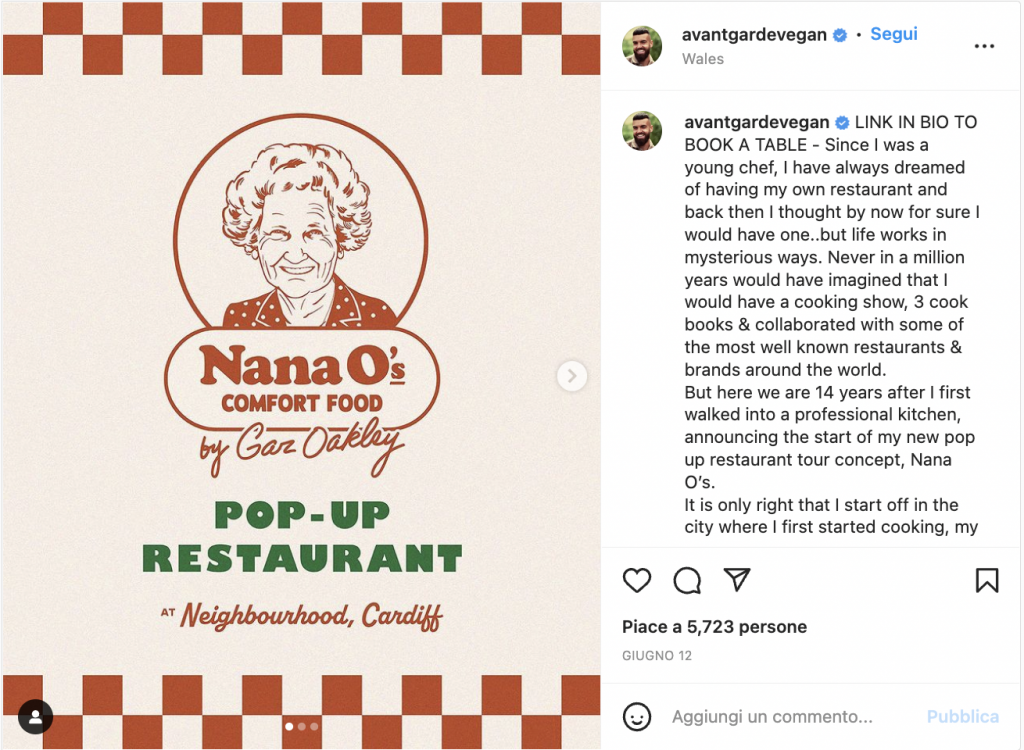 Is it convenient? Yes.
Despite being not that common yet, pop-up restaurants are spreading all around. Companies investing in temporary actions benefit from lower risks and from the exceptional opportunity to test their products in and easy and straightforward way. With the right help, the ideal location and a great omnichannel campaign, your brand can create enormous buzz too.
Interested? Our team is here to help you craft your pop-up project, from A to Z. Contact us here.