Top 3 cities for a successful pop-up event
According to Savills, New York, Paris and London are the top 3 cities where physical retail continues to drive great sales. Compared to other locations, these resilient destinations have shown the right characteristics to bounce back quickly this year.
There is a mix of factors that helps these cities perform so well. One common factor is robust domestic tourism, especially for London and New York. A domestic tourist is a person who's away from its usual residence but still located in its home country for at least one night. It seems that the staycation trend started during the summer after the pandemic. And apparently it remains, also for summer 2022, a common practice.
We're going to hand-pick three high footfall neighbouroods and three space for each of these trendy cities. Get ready to discover the most elegant hidden gems for your pop-up experience.
London: hand-picked spaces for you
Like many large cities, London suffered much during the pandemic, but the outlook is positive. According to PWC, the occupancy level in hotels in the towns is reaching pre-pandemic levels, with 37% of UK residents planning to stay home. London is still one of the most popular destination.
While summertime is the preferred season due to the weather, the Holiday season, starting with Black Friday, sees a surge in domestic and non-domestic visitors.
London is an ever changing city, making it perfect to launch any pop-up. You will always find the right crowd for your goals. We have 158 spaces listed on our platform, so make sure you browse spaces according to the most suitable area.
Marylebone
Marylebone is a district in the West End of London where we can find Oxford Street,  Europe's busiest shopping street. Here, have fun organising your pop-up experience in a coloured and flexible event venue featuring beautiful Georgian details, high ceilings and wooden floors. The space is large and flexible, allowing you to adapt to your needs.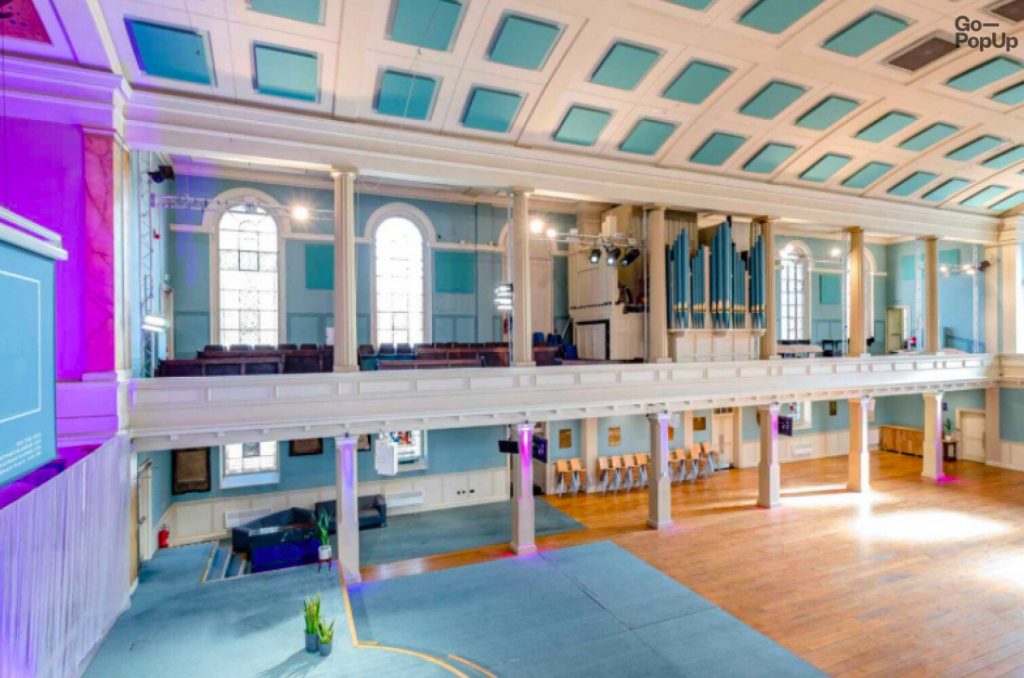 West-End
West End largely refers to the boroughs of Westminster, Kensington and Chelsea. It is considered the most affluent and fashionable district of the city.
Let this white canvas inspire you: perfect for hosting retail events, productions, and more. Only a few minutes walk from Oxford Circus; the Showroom offers an 800 sq ft ground floor gallery space with very high ceilings and bags of natural lighting,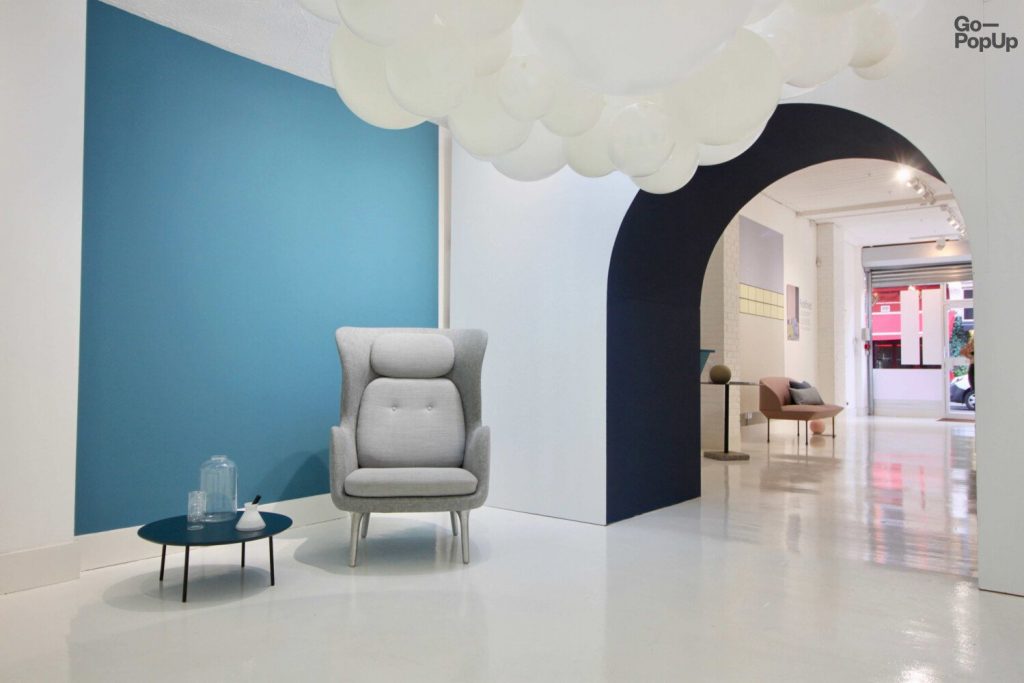 St. James's
Located in a historical neighbourhood, St. James's is known for its royal palace and its large park, and it remained one of the most fashionable residential districts. Elegant yet modern, this art gallery offers the ideal setting for high-end events within intimate surroundings. The galleries and library are perfect for daytime and evening events such as seminars, drinks parties, or exclusive dinners. If your crowd is sophisticated and you need a space with a different touch, this is the place!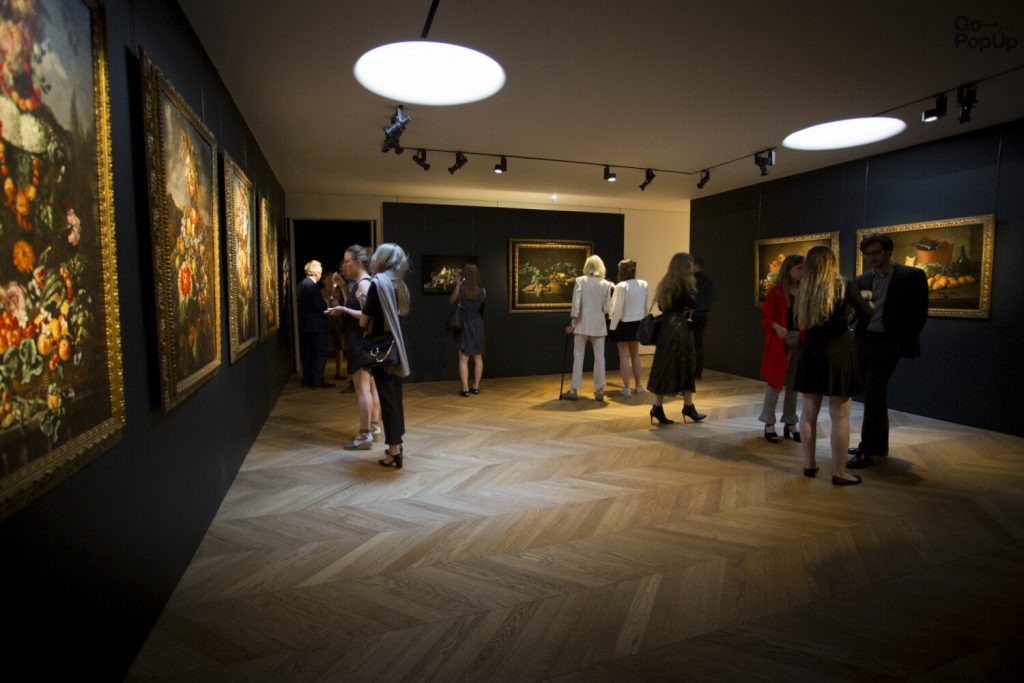 ---
Paris: hand-picked spaces for you
The capital of fashion, the perfect place where it feels just right to launch a pop-up store. Any pop-up experience will find the right neighbourhood here. It is the only city within Europe considered a megalopolis, as the population exceeds 10 million inhabitants. Such a crowded space is a real lab where cultures, subcultures and trends blend together, ready to be experienced and experimented. What are you waiting for?
We have 150 active locations in Paris and we are sure that you can find the one matching your project. Check it ou!
Ménilmontant
This bohemian neighbourhood is a former industrial heartland. Edith Piaf lived here, and her house is a small museum with memorabilia.
Located in a historical building, this space is a former auditorium from the 1920's with large bay windows, a beautiful art deco stage, a mezzanine, an entrance with bar, terrace, and much more. The perfect amount of historic touch to make your event memorable.
The Place de Clichy
The Place de Clichy is one of the few places in Paris where four arrondissements (the 8th, 9th, 17th, and 18th) meet simultaneously. Closed to the historical Montmartre, this area is unusual because it has been untouched by urban planners through time. The latter is why façades are so heterogeneous, giving this area a character of a significant crossroads rather than a real place.
If you are looking for a homey feeling and outdoor space, this cosy space is what you need. Today, what used to be a store in the 1930s, has an oak parquet, original brick walls, and a small cosy lounge making the venue an intimate location.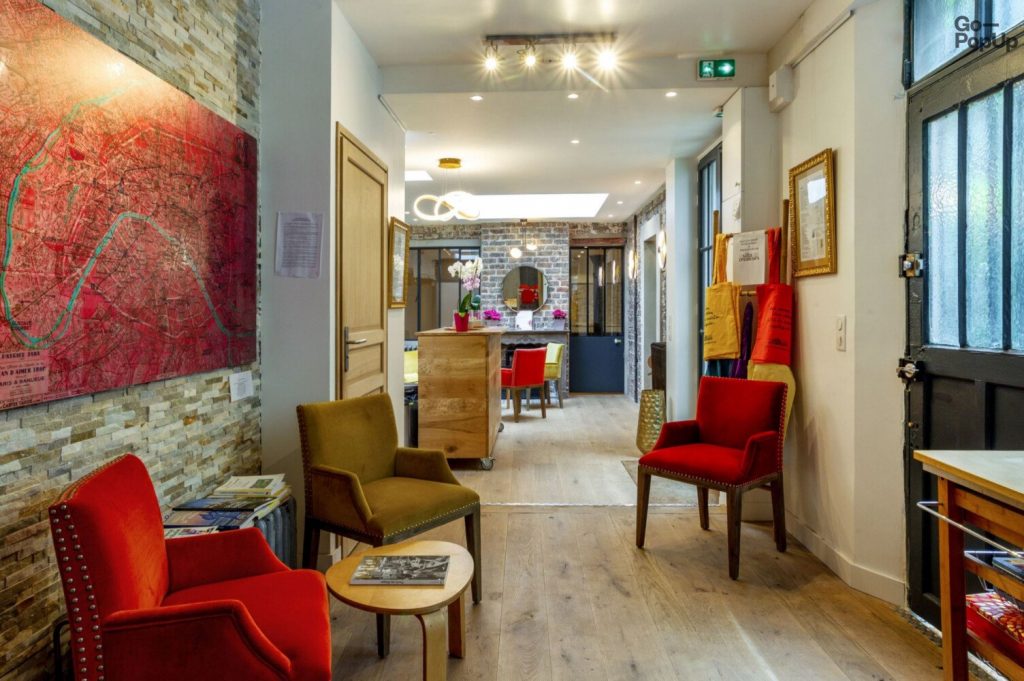 Central Paris
5 min walk from Le Louvre museum, collection Pinault, and jardin du Palais Royal, it is a bustling urban neighbourhood known as the Grands Boulevards, the Louvre-Tuileries area and the vibrant Rue Montorgueil market quarter.
The Royal Showroom is a renovated gallery, with a charming passage from 1830, that looks like an entrance to a past iconic old parisian style, perfectly preserved. This venue offers a little private space including a restroom with a lavatory, and a view on a charming private courtyard, at the backside of the gallery.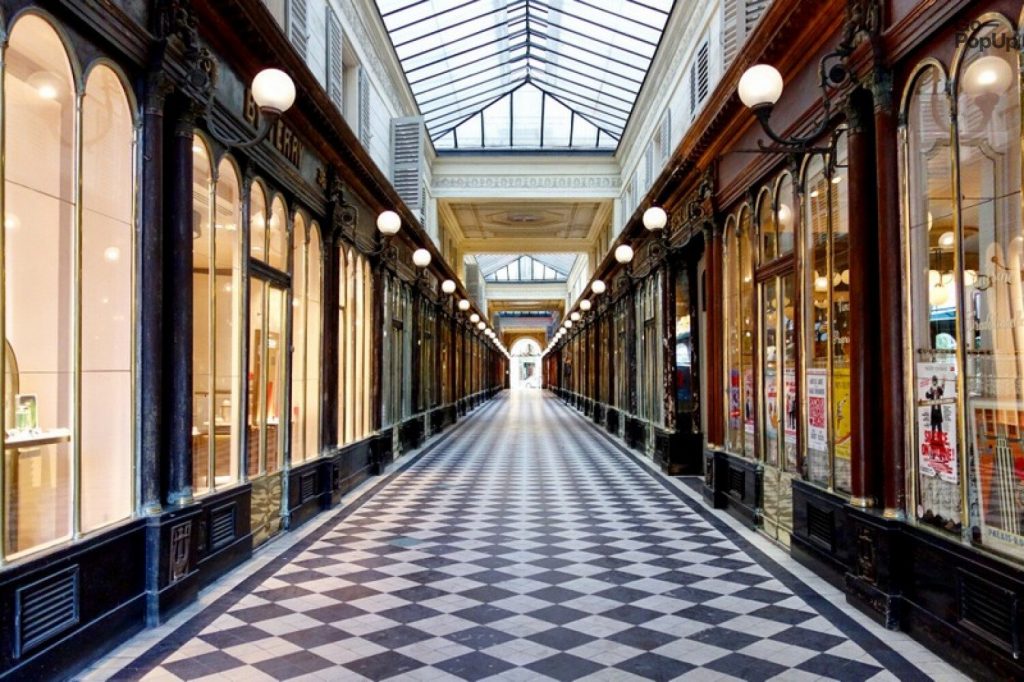 ---
New York: hand-picked spaces for you
New York is the most featured in movies concrete jungle. Of course, Manhattan is the most famous neighbourhood, but each of the 5 boroughs has a diverse population and subcultures living there. We have up to 40 special locations in this incredible city!
Soho, Manhattan
An area located in Lower Manhattan where cultures collide boundering with Canal Street, well-known for its bargain shopping scene. Soho is the location of many artists workshops and art galleries, and has also been known for its variety of shops ranging from trendy upscale boutiques to national and international brands. This multi-use pop-up space is a modular venue, facing the busy front street. It can host pop-up stores, events, product launches and more brand activations. It has a basement so it is a good option when looking for a space with some storage for the products.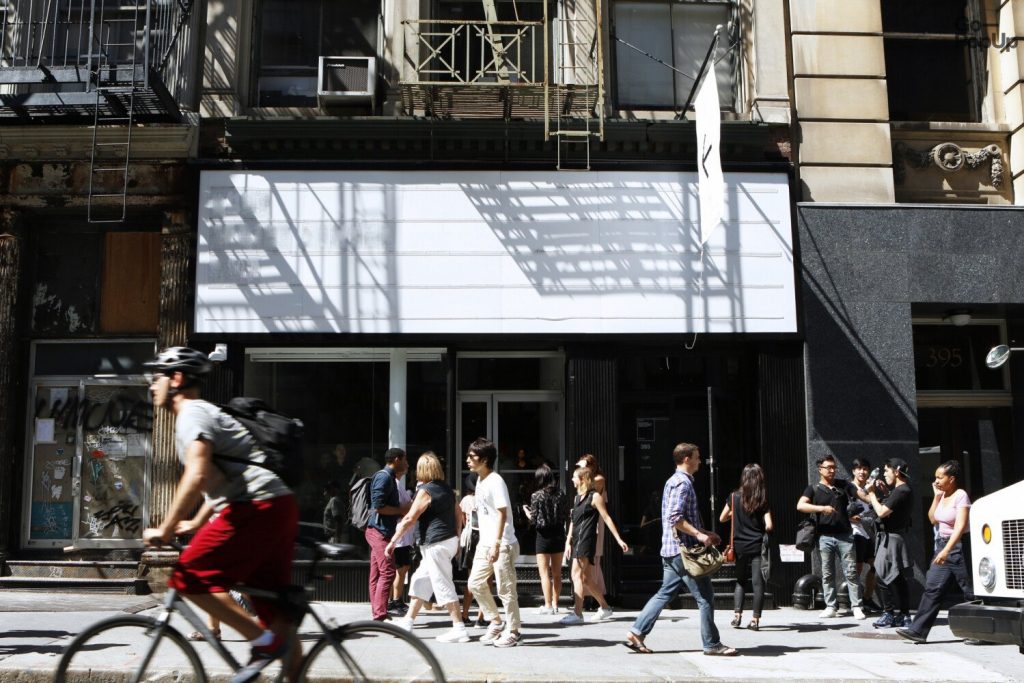 Chinatown, Manhattan
Located in Lower Manhattan, this area of the city borders the Lower East Side, Little Italy and Tribeca. It is the home to the highest concentration of Chinese people in the Western Hemisphere. A very unique cultural experience that brings you to Asia while remaining in the West.
The Blue Cafe with Skylights, located in this culturally diverse neighbourhood, has 3 spaces in one and a rooftop. Each space a distinctive design and colour, so it could be perfect to shoot scenes in different environments without traveling around. Each area has its home feeling, natural light and the rooftop gives classic views on the city, such as the skyline with its skyscrapers and the old water tanks. New York has never been so close!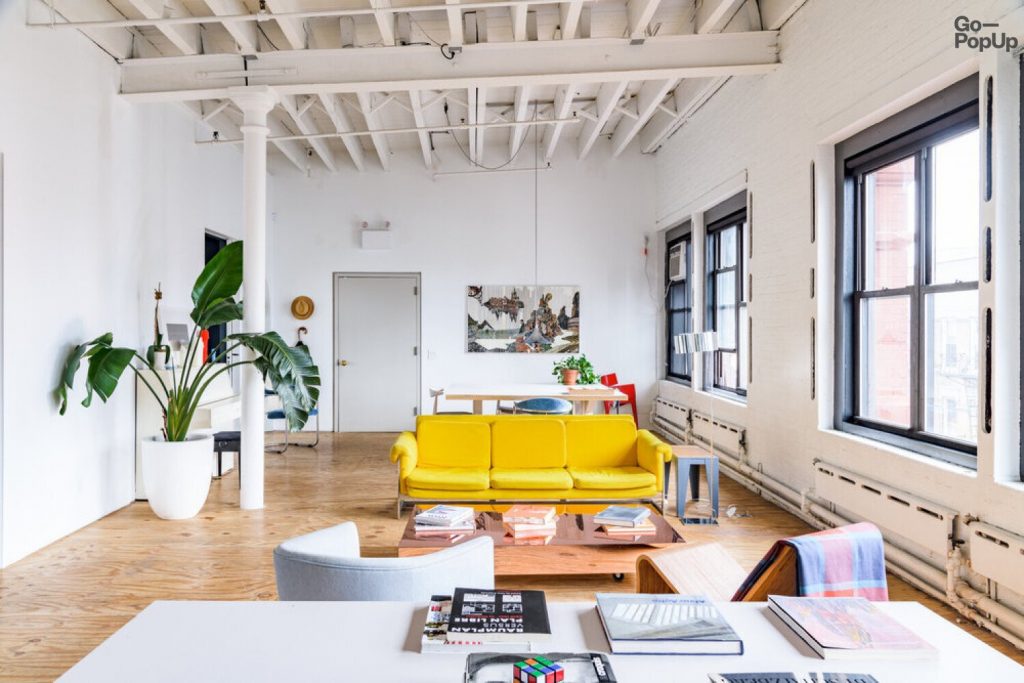 Williamsburg, Brooklyn
Like any other area, Williamsburg became the preferred artist's destination due to low rents, but that drastically changed with gentrification. This area of Brooklyn has become a nest for hipster culture, contemporary art destination with vibrant nightlife, so it acquired the nickname "Little Berlin". Numerous ethnic groups inhabit the neighbourhood: Italians, Jews, Hispanics, and Poles, among others.
The Lush Industrial Mediterranean in Williamsburg has an industrial layout, with high ceilings, open floors and natural light. The interior design, savvy decorated, has a warm aesthetic with a Moroccan feeling. Thanks to the flexible floor plan, the venue can quickly adapt to several types of events, from company gathering to pop-up stores.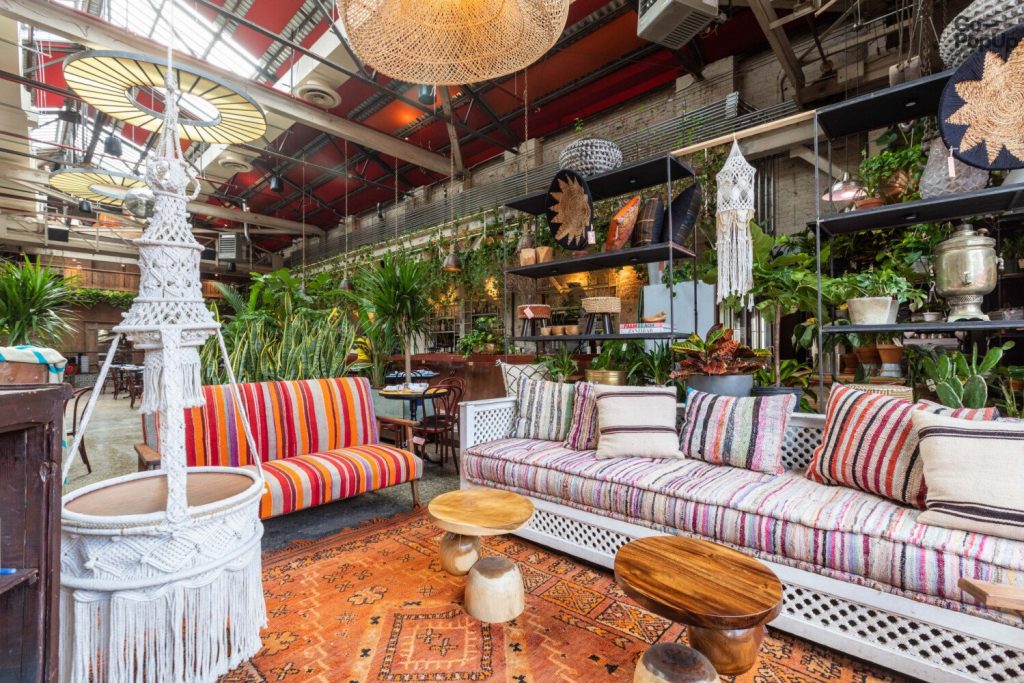 Choose your destination wisely
Once your pop-up has a clear purpose, you must choose your destination. The right location will be where you will find your targeted customers. These 3 cities where physical retail continues to drive sales are vibrant destinations where virtually any type of customer is present.
No matter what you choose, London, Paris or New York, we have the right location waiting for you!