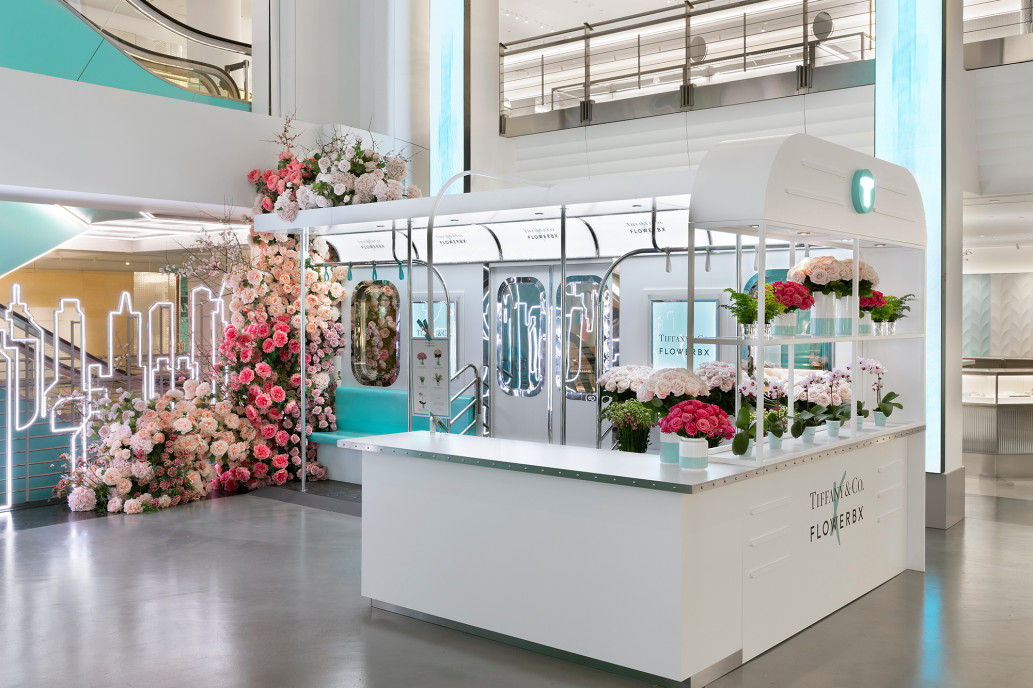 Uncategorized
5 POP-UPS NOT TO MISS FOR VALENTINE'S DAY
Officially recognized by the Roman Catholic Church, St. Valentine is known to be a real person who died around A.D. 270. Every year, Valentine is celebrated around the world, so it is not surprising to see pop-ups dedicated to this event. We found 5 pop-ups not to miss for S. Valentine's day.
//1.Diamonds and Flowers
According to Marilyn Monroe "Diamonds are girls' best friends", while flowers are an international way to express love. So the combination of the two seems perfect to celebrate Valentine's day! Tiffany & Co. is partnering with Flowerbx, a London based flower delivery service for an Instagram worthy pop-up. The set is a subway coach with the recognizable color of Tiffany. The pop-up, next door to the flagship currently under renovation, will sell roses in Tiffany-blue china vases, pink orchids in the bone-china Tiffany Paper Cup, as well as Boston ferns and potted maidenhair in sterling-silver flowerpots. The packaging is co-branded, so every purchase will have a Tiffany & Co. X Flowerbx floral wraps, tucked into Tiffany-blue bags.
//2.Getting married for free on Valentine's day
Denny's is an American table service diner-style restaurant chain. In Las Vegas, they offer the possibility to get married for free on  Valentine's day. They offer the service as the reception, they want to "put the mmmm, on matrimony."  They will offer a walk down the aisle, on-site officiant, champagne toast, and wedding pancakes.  If you are in Las Vegas with your loved one and want to elope you can just go to Denny's, we won't judge after all "what happens in Vegas, stays in Vegas!." 
//3. Marriage can be murder, even on Valentines' day
"Marriage can be murder" is a long-running dinner theater offering an interactive show with a comedic murder-mystery plot in Las Vegas, Nevada.  The theater will offer a special pop-up show on Cupid's day. Disclosure: participation at your own risk if you are married!
//4. Valentine's theme
Theme Park "American Dream" is hosting a pop-up dedicated to love, just on the other side of Hudson River, New Jersey. Along the month of  February it will be possible to interact with fun photobooths, date skate, and makeup touch-ups, here's how you can live the dream for Valentine's Day. Sephora will also offer makeup sessions to be as beautiful as one can be for the dating day!
//5. Love and Art
Harvard University will host pop-up tours of its galleries. The series of drop-in talks will give participants the chance to hear the best love stories behind the art in the university's galleries. One of a kind opportunity to rekindle a love story or start a new one!
These are 5 Pop-ups not to miss for S. Valentine's Day"! Pop-ups around the world are so many, that it is hard to keep up! iI you are curious about more pop-ups events read here.
Photography: Courtesy by Rodolfo Martinez.