LLUM BCN, ART AND PUBLIC SPACE
Last weekend the street of Poblenou, one of the most artistically vibrant neighborhoods of Barcelona, hosted a light festival. During the 2020 edition of Llum BCN and Off Llum BCN, art and public space became the protagonists. Go- PopUp has its headquarters in Poblenou. Therefore, together with Poblenou Urban District, we promoted the event but also actively participated together with Razzmatazz and SONO. Our façade became one of the canvases.
//The event
The event was born with the idea of challenging the concept around public space and how to use it. We felt identified with this concept, as pop-ups also challenge the classic idea of how space should be used.
Moreover, Llum BCN wants to bring the digital art and moving image to be part of the urban scenario of the city as an added value instead of a commercial value.
The result was stunning and 23 artists transformed the street and façades of Poblenou is a visual and auditory stimulus where art, design, lighting, and architecture come together to create something unique.
// The installation 
Passatge audiovisual was the project on the façade of the building where Go– PopUp, among others, has its offices. An industrial building very characteristic in the neighborhood, and share with the famous Razzmatazz. The piece used several audio-visual techniques, such as mapping projection and led installation, using the main gate as well as the building 's façade.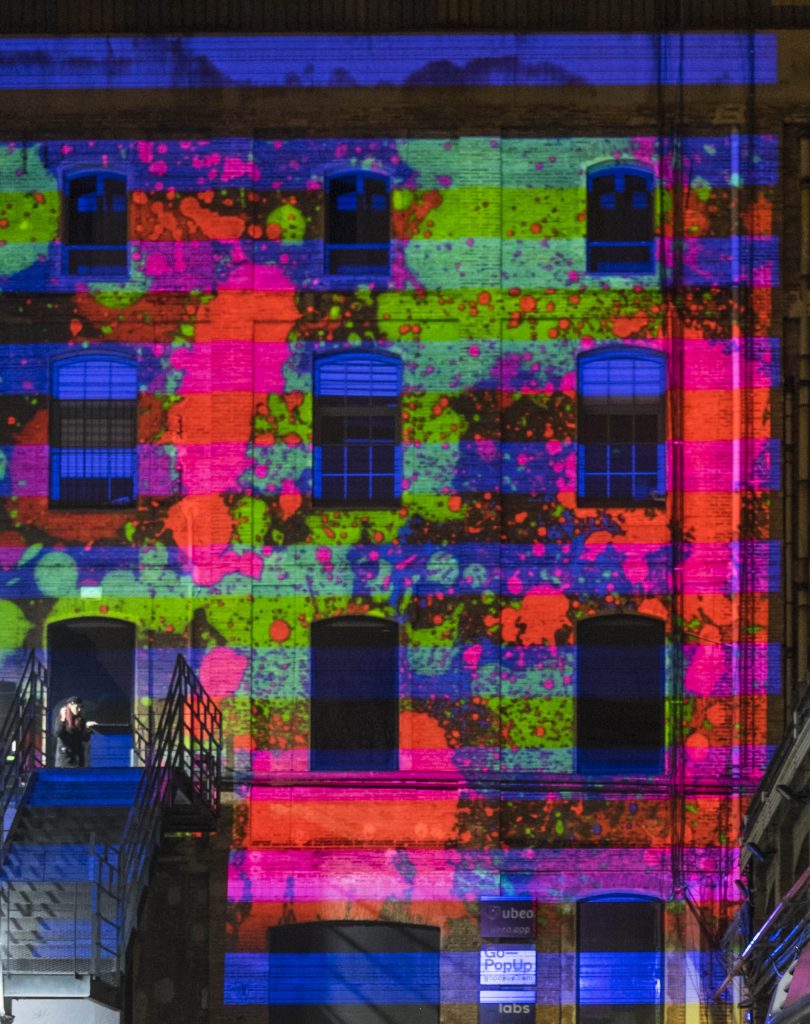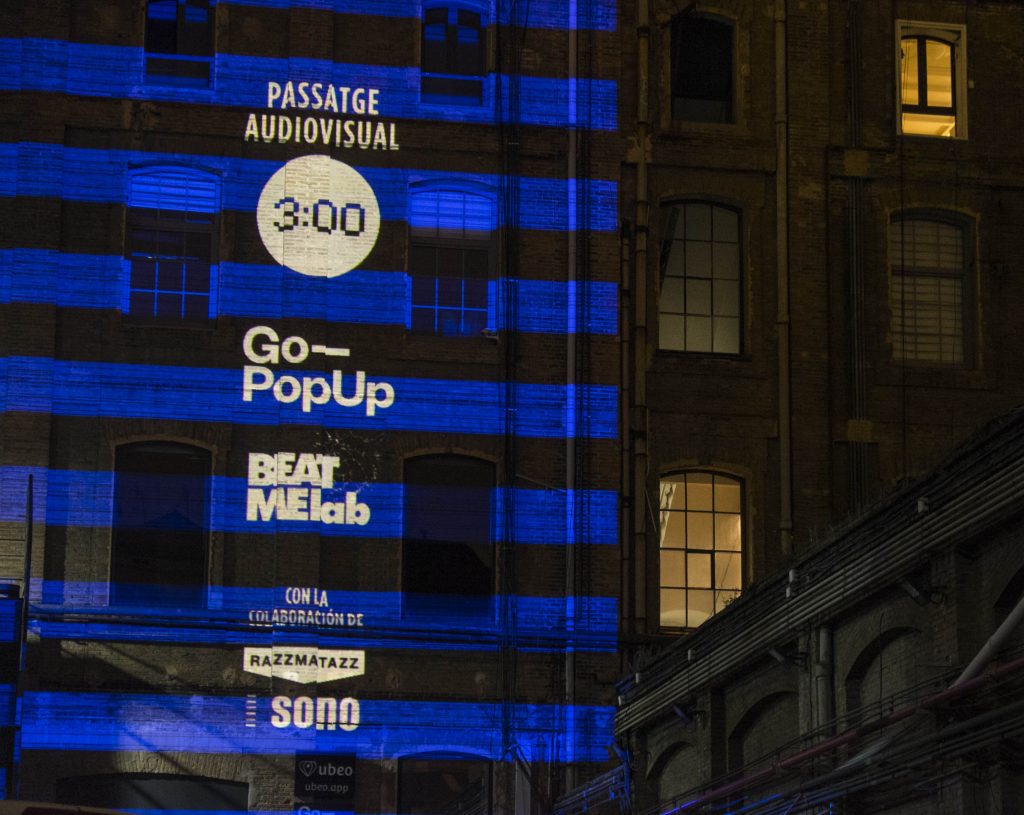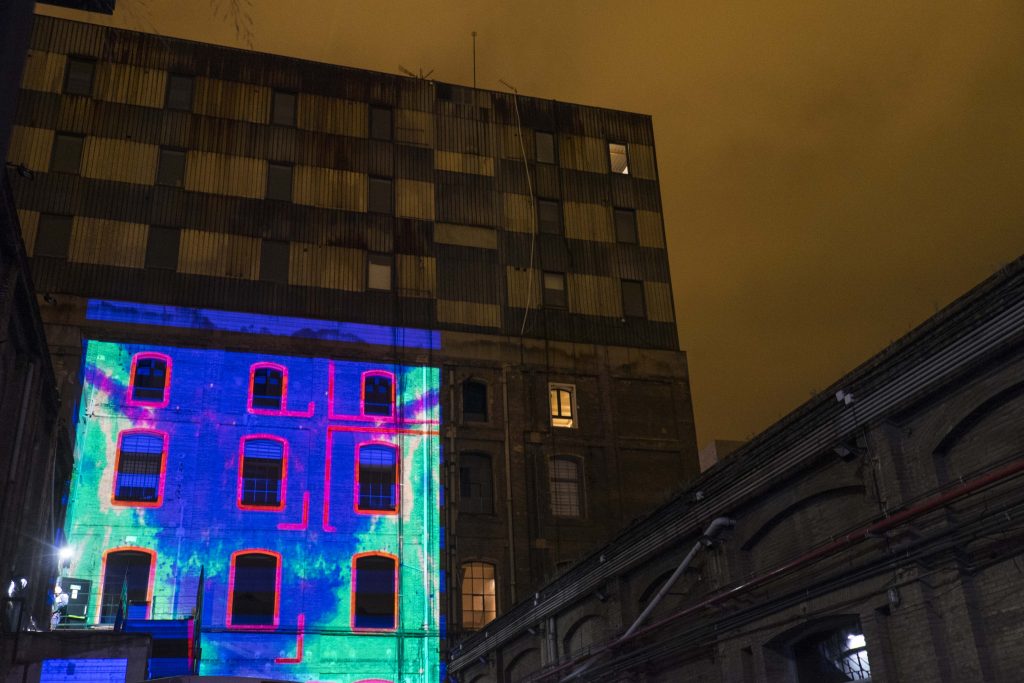 Photography: Courtesy of Gemma Canal
This installation was created by BeatMe Lab for Go– PopUp, so we need to thank Susana Almonacid, Gonzalo Ovejero, Youssef Ben Achoura, and Carlos Nogueras.
BeatMe Lab is a multidisciplinary art group located in Barcelona. They mainly focus on visual art, specifically in the creation of videos, animations, project mapping and new forms of interactivity. They create installations using light projections, LEDs and DMX, and their main objective is to explore artist expression using any technological medium.
Year after year this event is becoming a leading festival when it comes to light events and digital art. We are happy to be part of this international group that made it possible to combine art and public space during Off Llum BCN.