Made with Love – The Etsy Pop-Up Shop Berlin
If you are into hand-crafted, unique pieces of…well anything, you could spend hours browsing on Etsy. While there is no doubt that online shopping is the greatest invention since ice cream, most of us will also agree that touching the products and talking to the makers is shopping on another level. Well guess what? Etsy agrees and therefore decided to open multiple pop-up stores all over Germany, bringing the top-of-the-crop products and sellers for you to touch.
Before their official store opening on September 12th, we were able to chat to one of the two organizers of the Etsy pop-up store Berlin, Theresa Grieben, who gave us a sneak peak into the upcoming pop-up store at Torstraße 161.
---
---
Theresa, you have been selected to organize the Etsy pop-up shop in Berlin together with Carolina Búzio. Can you tell us a bit more about the two of you?
I'm an illustrator from Germany who loves to travel. After living in New Zealand for my master studies, I have moved back to my home town Berlin. In my online shop (https://www.etsy.com/shop/TheresaGrieben) you can find my latest illustrations, hand-drawn maps and panorama drawings as art prints and postcards. Most of my artwork is based on my travel experience, but I also love to draw from nature and animals.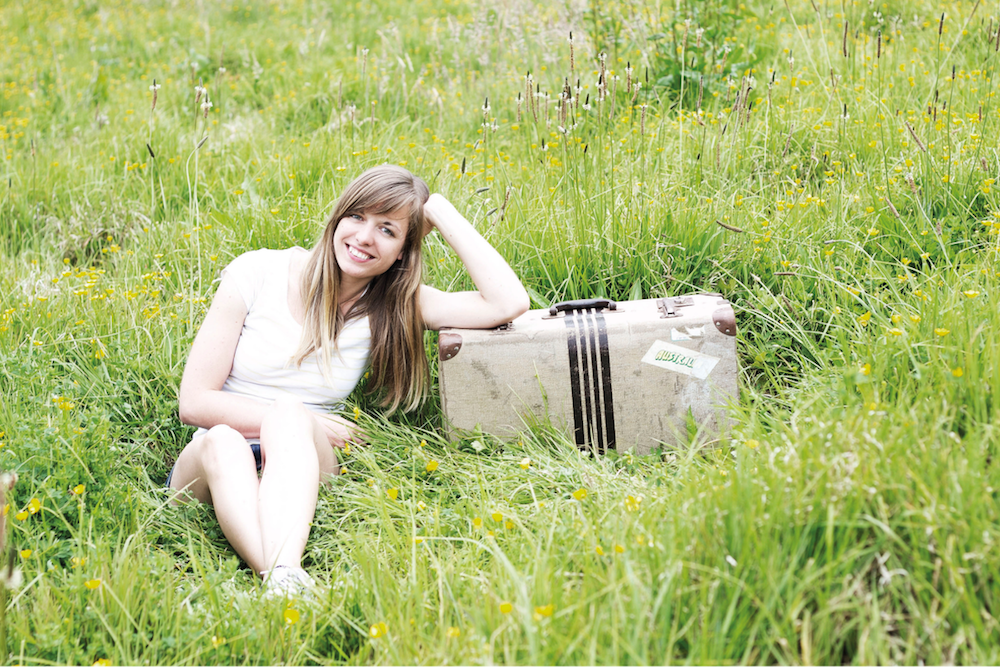 © Vicky TePuni
Carolina is from Portugal, we first met during Erasmus in Budapest. She moved to Berlin in 2012 for an internship and liked it so much that she stayed put. When I returned from New Zealand in 2013 I joined her studio and ever since we've been working together, selling on markets, giving each other support and feedback. Her style is more colorful, quirky and bold, she's focusing on character illustration with a retro touch. Her artworks are also for sale as art prints, postcards and mugs (https://www.etsy.com/shop/CarolinaBuzio).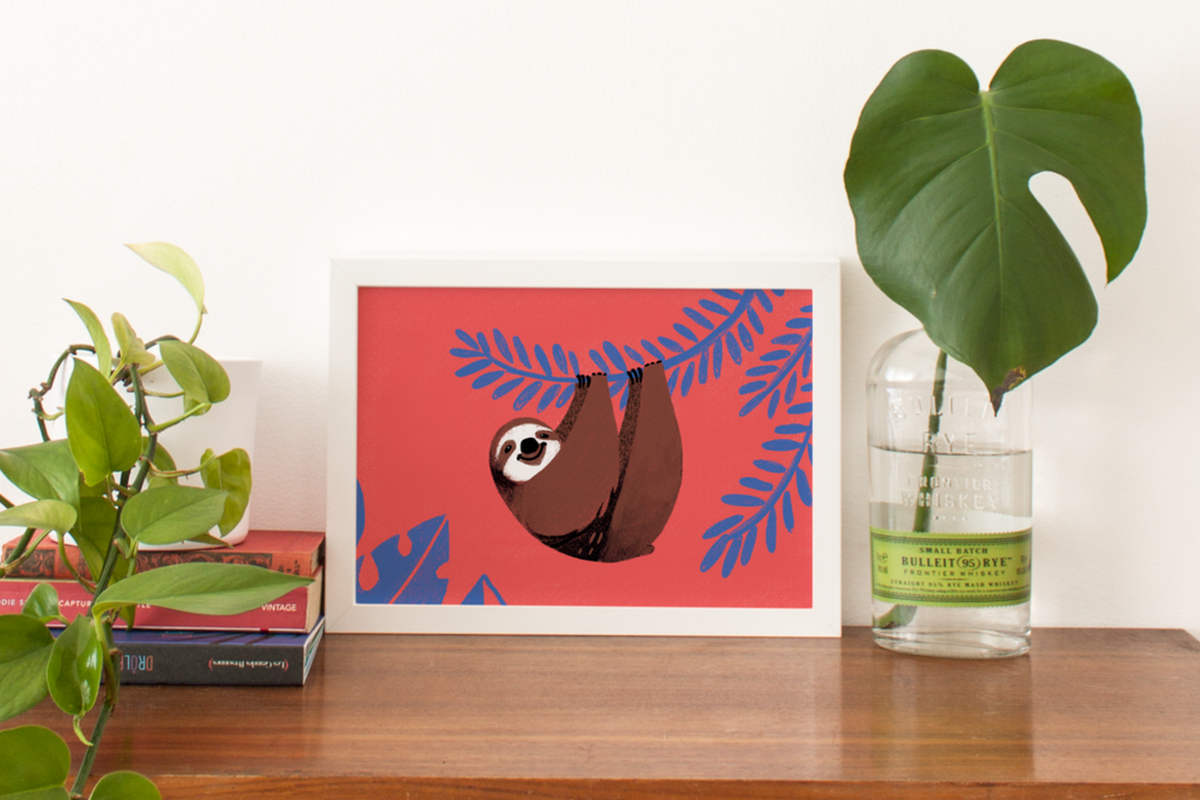 And how did you two start on Etsy?
We're both working as illustrators and we were looking for a way to sell our artworks online. We liked Etsy right from the start, as it puts the main focus on the maker behind the products, so we decided to open our online shops last year.
This year we've also become the leaders of the Etsy Berlin Street Team, an active and professional community of Etsy sellers from Berlin. The idea behind the team is to support each other concerning our online shops, organize workshops, network and so on.
What is the concept of the Etsy pop-up shop Berlin? Why are you guys organizing it?
As part of our role as the Etsy Berlin Street Team leaders this year, we're volunteering to organize the pop-up shop "Etsy – Zuhause in Berlin". According to our slogan "36 Artists celebrating Handmade & Design", it will feature the best products from our team members and us.
The pop-up is part of a larger Etsy campaign all over Germany called "Etsy – Zuhause in deiner Stadt". The idea of the campaign is to have pop-up shops opening in most major German cities all on the same date, September 12th 2015, and thus generate a large public attention towards the designers and makers who are otherwise only selling online.
What are the benefits for someone like you guys, who have an online store to go offline and showcase their products outside the world wide web?
The best thing about selling offline is that we get to meet our customers in person. We can connect with the local community and get immediate feedback because we can directly see each customer's reaction to our products. It's a good way to get our names out there, be remembered and stand out.
What kind of products will we be able to buy in the Etsy pop-up store and how did you curate the sellers?
We will have hand made products from fashion & textile design (vintage swim wear, hand knitted dresses, screen printed apparel, hand woven merino scarves), ceramics (mugs and plates), jewelry (wooden brooches, silver and brass bracelets and rings, leather necklaces and ear studs), illustrations (as art prints and postcards), home & living accessories (pillows, blankets, wooden lunchboxes, vintage lamps, iPhone cases, gift ribbons), stuffed toys, leather bags, and cosmetics.
All the sellers are Etsy Berlin Street Team members, everyone get's to offer a curated selection of their products in the shop. We chose their products according to variety and quality and thinking about whether they would go well together with the other products.
What will be the highlights of the Etsy pop-up store in Berlin?
We'll have a fun opening party on September the 12th from 6pm until 10pm with all our sellers and friends. There'll be an exclusive live concert in the backyard, yummy food and drinks and of course the awesome products of our Etsy sellers – bring your friends, it will be fun! The pop-up shop is also the only occasion this year to meet and talk to the makers behind the unique products, who are all local artists, designers and small businesses.
We may also have a couple of workshops but we're still in the phase of planning. Those could be technical demonstrations of our sellers so customers can interact with them, get an impression on their work flow and ask questions. Go and check our Facebook event for updates!
You'll finde the  complete list of the participating labels down below!
How did you choose the location Torstraße 161 for your pop-up and why is it a good location for an Etsy store?
We got the recommendation to check on the Go—PopUp website and we immediately liked the location from the photos. The store front looks very appealing from the outside, the address is super central and popular, there's lot's of tourists, shoppers and local people which would be our target group. When we visited the place personally we saw that the rooms are bright and big enough, have high ceilings, there's a counter and extra storage room downstairs and even a disco bulb in the front room – it has pretty much everything we were looking for. We're really happy with our choice and the support you guys have offered us, it's always fast and super friendly.
What is the value of handmade products and design in the modern era of mass-production? Is there still a place or market for handcraft?
High quality and sustainability from the first draft until the finished design is a value that can't always be found in mass products. Etsy unites talented designers from all over the world, who work on their products with a passion and tell their own story. These are people with a vision who think deeply about their product, not necessarily about the profit, people who take the time and effort to see it become just the way it is.
We love that – in that way the customer develops a much stronger, more individual connection to the product and values it much more than as if he had bought it from a conventional store, where objects are meant to be consumed fast. High-quality design means to care: care about the items we make, and the ones we use and surround ourselves with. The focus towards handmade and unique products is a trend we can see happening and we definitely want to support – we like to contribute to it by organizing our pop-up shop.
Can you give any advice to people who are crafty and thinking about opening an Etsy store themselves?
Just do it! It's totally worth it – as with most endeavors you only learn by doing, so if you have a passion for crafting and already got some products ready you should really consider selling online. Take the time and effort to make your shop look professional with impeccable product photos, get yourself a brand name – it will pay off. Make sure you ship internationally and get inspired by other shops you like. You can also get in touch with your local community (like the Berlin Street Team) as they'll be able to answer your questions. Another good strategy is to practice and test your new items on markets to get real time feedback. Good luck!
Thank you Theresa!
For any more details about the upcoming Etsy pop-up shop Berlin, go visit their Go—PopUp event page or check out their behind the scenes video. Video by: Linda Jamnongwaree – Videographer at GlamourEffekt and creator of Wonder and Question | Leather Accessories
Graphics by: Theresa Grieben  | Narration by: Anna Benner | Picture Homepage by: Ina Doncheva
 Participating Labels
★ Cirer www.Cirer.etsy.com
★ GoodRibbons www.GoodRibbons.etsy.com
★ Wonder and Question www.WonderandQuestion.etsy.com
★ golden spleen www.goldenspleen.etsy.com
★ KatchenDesignsBerlin www.KatchenDesignsBerlin.etsy.com
★ BaajBerlin www.baajberlin.etsy.com
★ EsKay Essentials www.EsKayEssentials.etsy.com
★ Masha Bitter Jewelry www.MashaBitterJewelry.etsy.com
★ Moss Factory www.MossFactory.etsy.com
★ Grellpastell www.grellpastell.etsy.com
★ Piecesofporcelain www.Piecesofporcelain.etsy.com
★ My Beloved Friend Illustrations www.mybelovedfriend.etsy.com
★ Dirtyliketheweeds www.DirtyLikeTheWeeds.etsy.com
★ Hetti Berlin www.HettiBerlin.etsy.com
★ Theresa Grieben Illustration www.TheresaGrieben.etsy.com
★ Miss Renay Penny www.MissRenayPenny.etsy.com
★ Minako www.minakocases.etsy.com
★ edelconfetti www.edelconfetti.etsy.com
★ The Art Of Doménico C. V. Talarico www.DomenicoTalarico.etsy.com
★ ChantaDesign www.ChantaDesign.etsy.com
★ Perseidas www.perseidas.etsy.com
★ Carolina Búzio Illustration www.carolinabuzio.etsy.com
★ formes Berlin www.formesberlin.etsy.com
★ BerlinGlam www.BerlinGlam.etsy.com
★ Le Kosmos Berlin www.lekosmosberlin.etsy.com
★ softmachines www.softmachines.etsy.com
★ Jungs & Soehne www.JungsundSoehne.etsy.com
★ Colorblind Patterns www.ColorblindPatterns.etsy.com
★ FONRY www.FONRY.etsy.com
★ 1979swimwear www.1979swimwear.etsy.com
★ Emma Wood www.EmmaWoodTextiles.etsy.com
★ BRITTAKNUEPPEL www.BRITTAKNUEPPEL.etsy.com
★ eeni mini www.eeniminishop.etsy.com
★ Bonnies Cinematheque www.BonniesCinematheque.etsy.com
★ BKrebJewelry www.BKREBjewelry.etsy.com
★ HiddenRhino www.hiddenrhino.etsy.com
Channels
Where to find us