Behind The Scenes: Berlina Pflanze
»Opening up the box at Bikini Berlin is always exciting. It feels like my own little shop. For a young designer like me, it's a very special feeling.«, says Inga Lieckfeldt the designer of Berlina Pflanze. We met her for a short interview about her days at Bikini Berlin. This is her little portrait.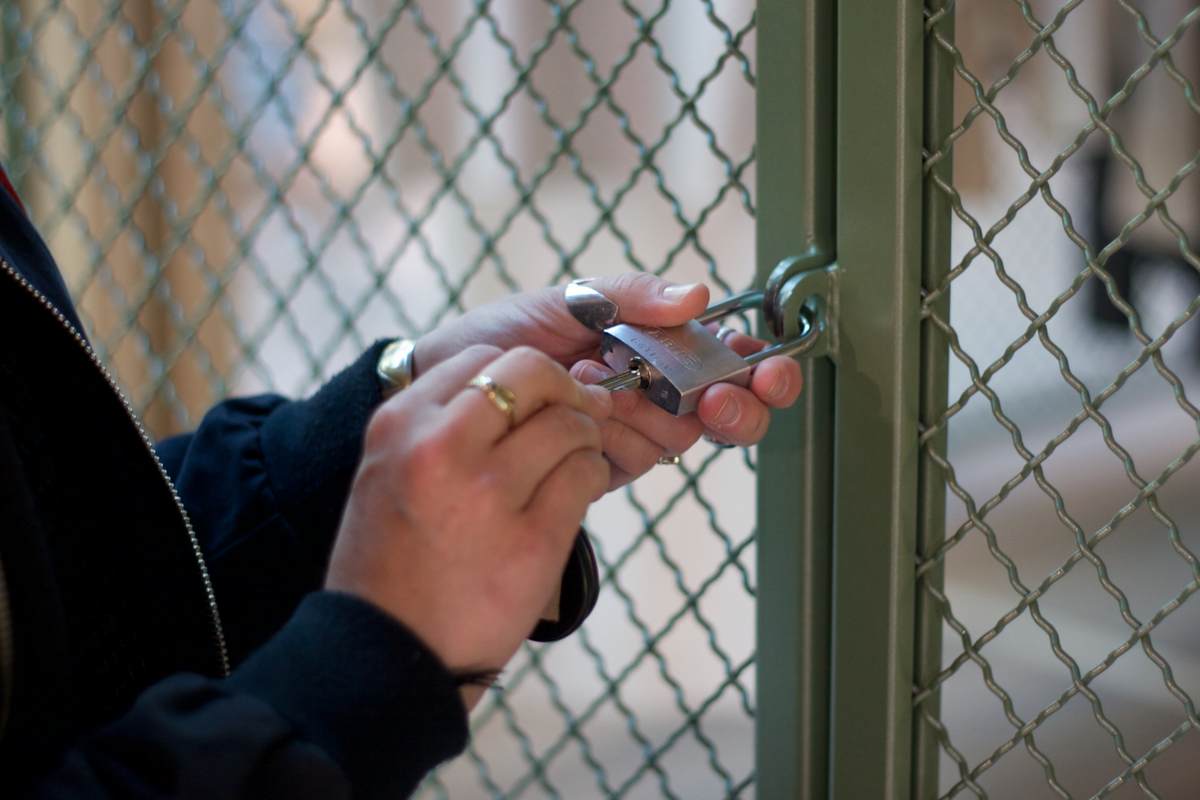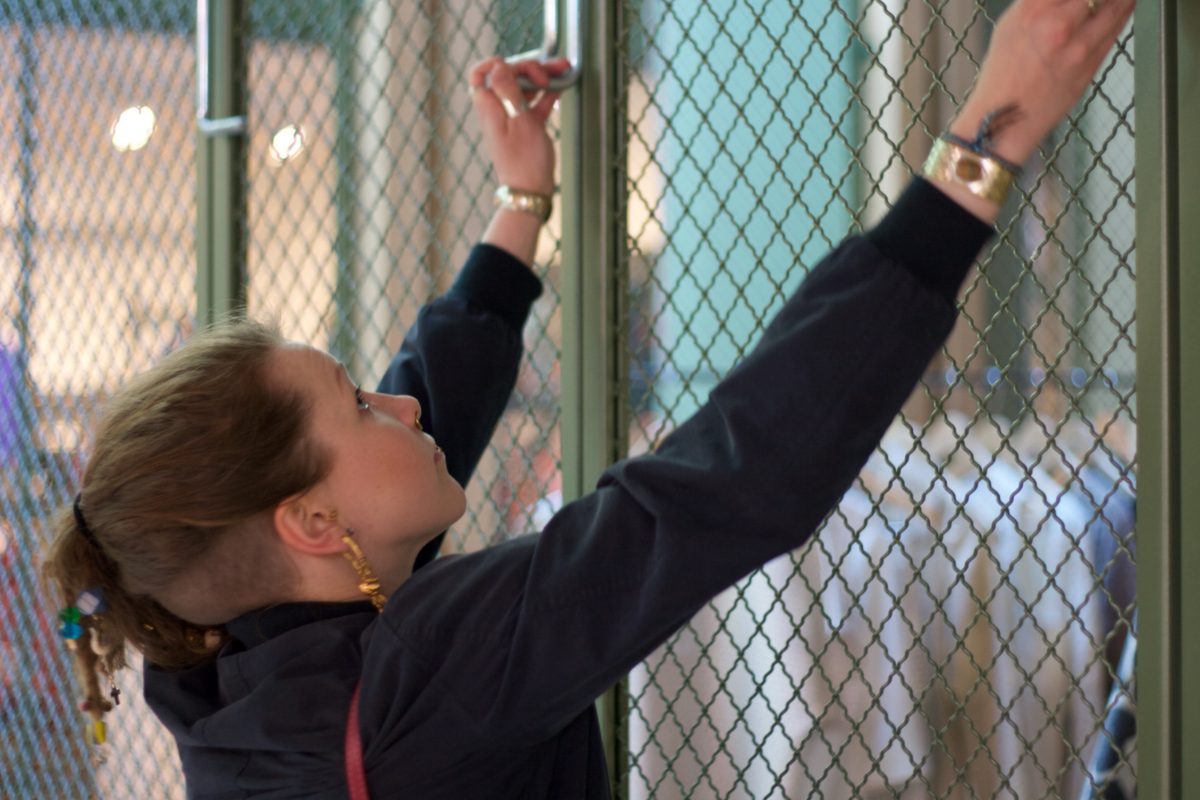 Morning routine
Every morning starts with unlocking the box, turning on the lights and preparing the shop. Then it's time to change the date of the tape installation on the floor. A small reminder for people passing by how long the pop-up shop will be open. Do you remember hopscotch? The game you played as a child, jumping on charcoal drawn boxes? The tape installation is similar to that game »It's an eye catcher and guides people inside. The small step can be quite a psychological barrier for people to enter«, she says but her artwork makes people curious to enter.«, she says but this artwork makes people curious to step in. The tape installation was the idea of Linda Schuch, the designer of the guest brand BLITZENblitzen. Inga invited her to show her contemporary jewelry at the box.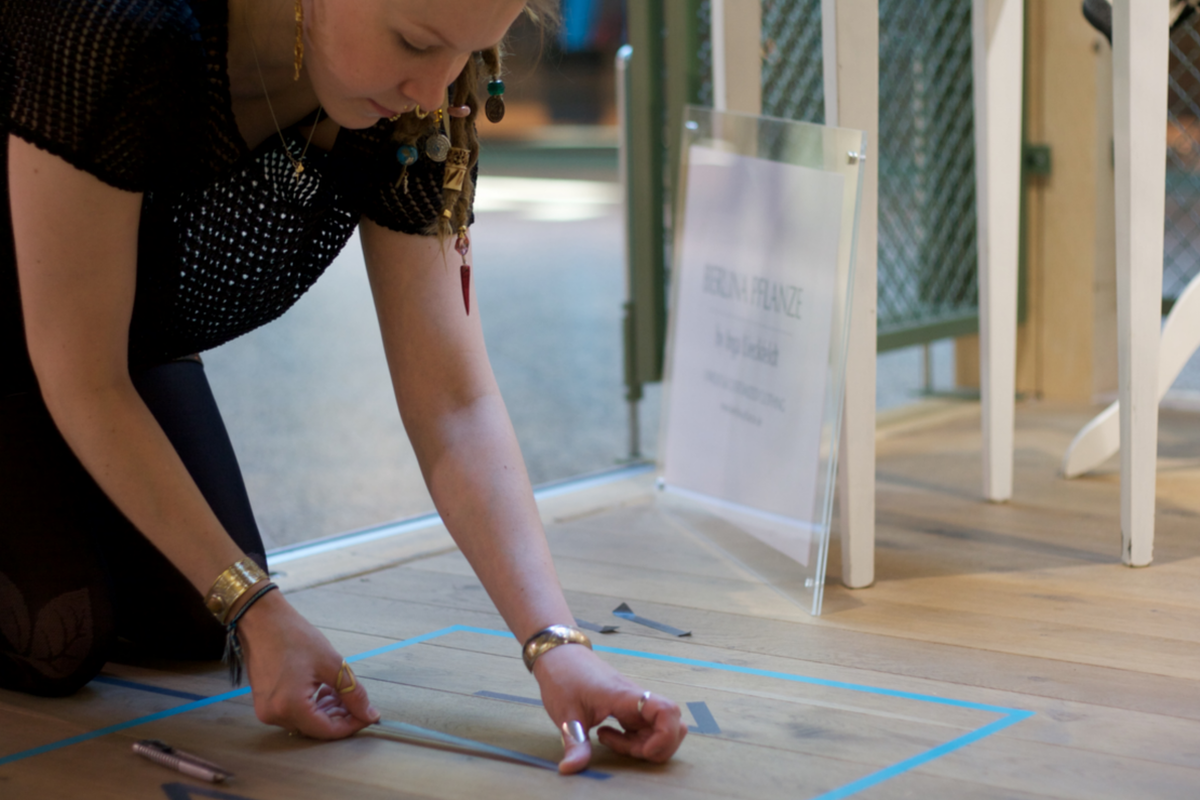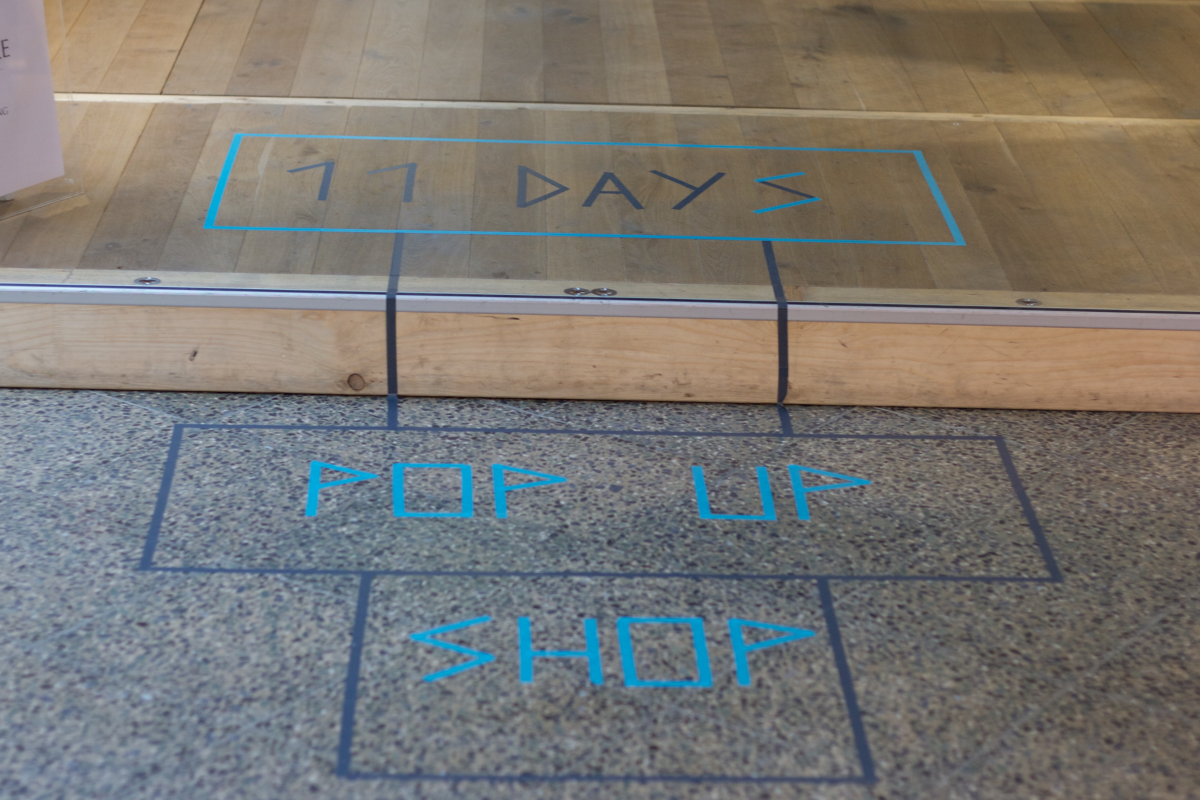 Daily Business
Tonight is a special night: Vogue Fashion's Night Out Berlin. Inga brought some prosecco and snacks for the occasion and organized music.»I always have a favorite outfit to dress the mannequin, but I have to change it frequently and tonight is especially important.« Every piece is one of a kind. This is what makes Berlina Pflanze so unique in addition to well-curated fabrics and clear cuts. Her fashion targets women from 25 years upwards she says. Her oldest client was over 70. Thats is what she loves about her daily business at Bikini Berlin: to get directly in touch with people who love fashion and her clothes.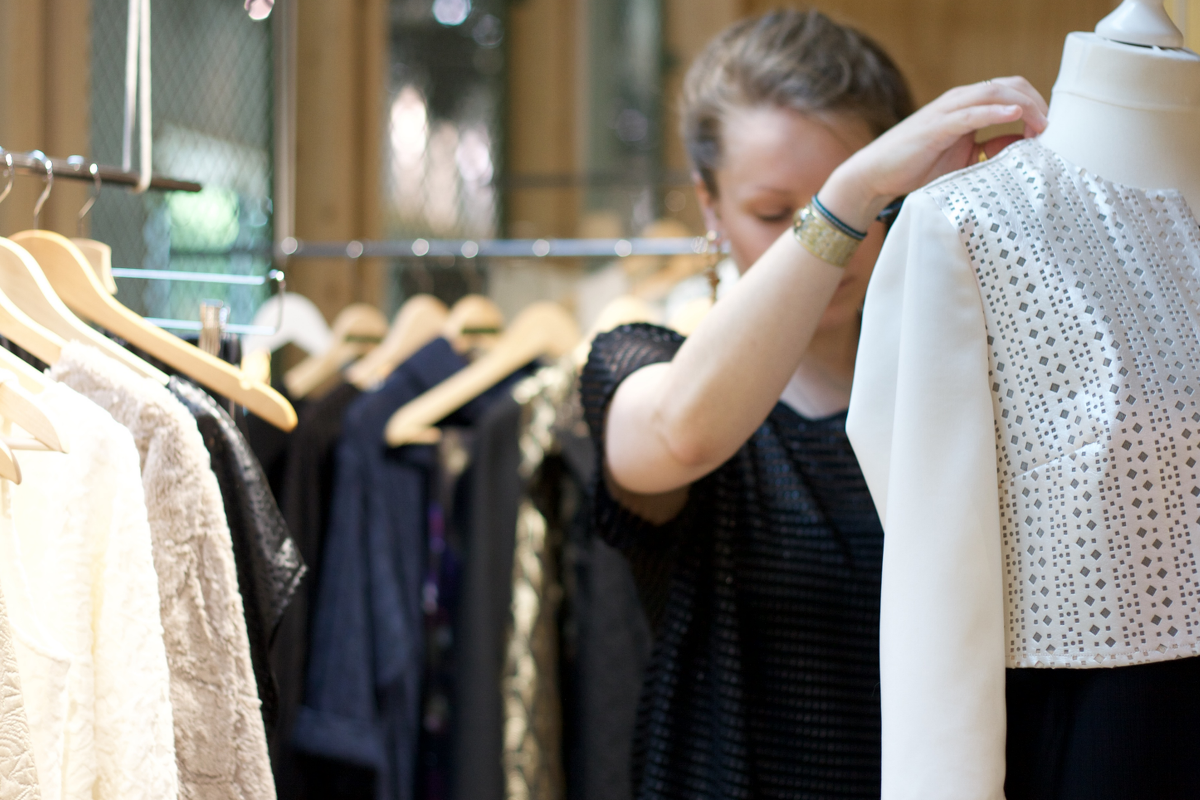 There's always something surprising
Once a film team shot a movie at Bikini and asked her whether they could use her box as a filmset. »They liked the clothes so much«, she says »I felt extremely flattered. Well, this can only happen here and it certainly is some extra promotion for my brand.«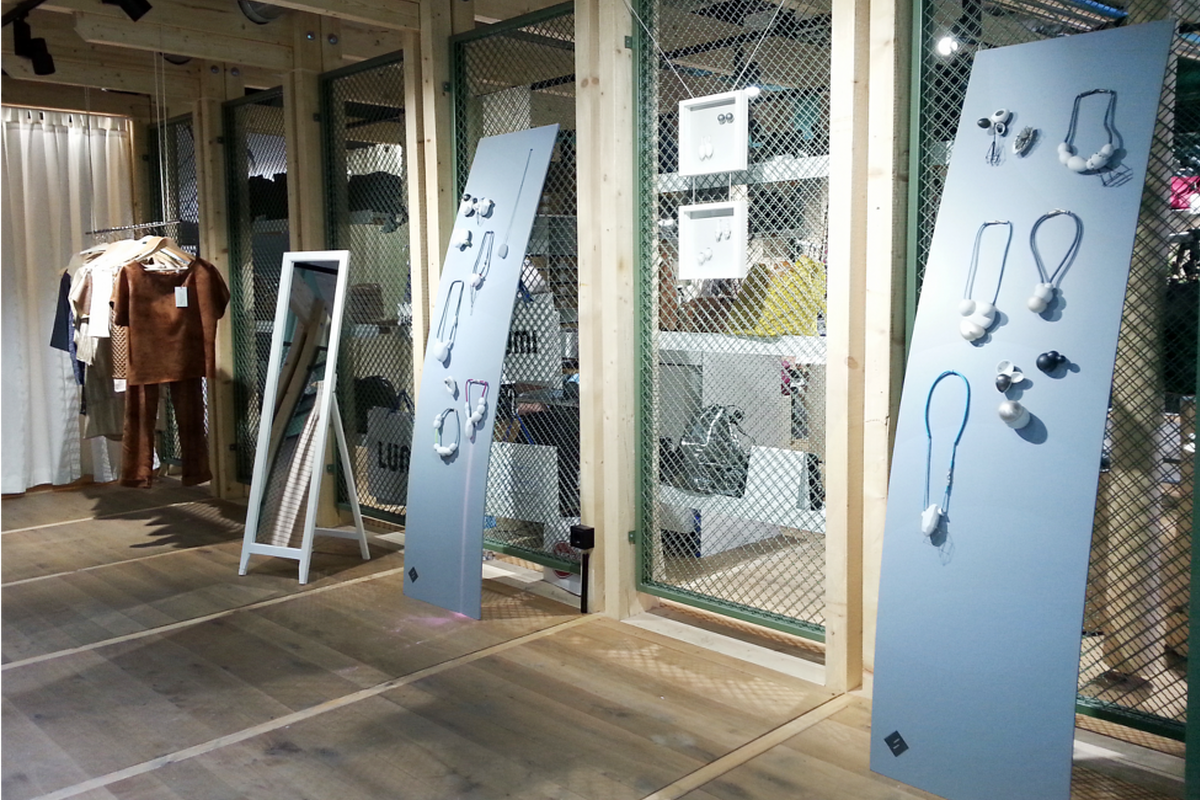 Business as usual
Most of the time she only grabs some water and a protein bar from the supermarket for lunch. She doesn't want to miss the opportunity to talk to a customers. »It can be quite challenging to stand here for up to 10 hours a day but it's so much fun! I can organize almost everything from here. One great example was the development and arrangement of dressing Jorge González for Deutscher Radiopreis 2015.« Nevertheless, Inga would not be able to produce the clothes in her box like some other designers do. She loves her little atelier at home and her industrial sewing machine weights around 70 kilo! This might be the main reason. Besides, the box is placed in the centre of a concept mall, which is often crowded, noisy and therefore not the ideal environment to concentrate.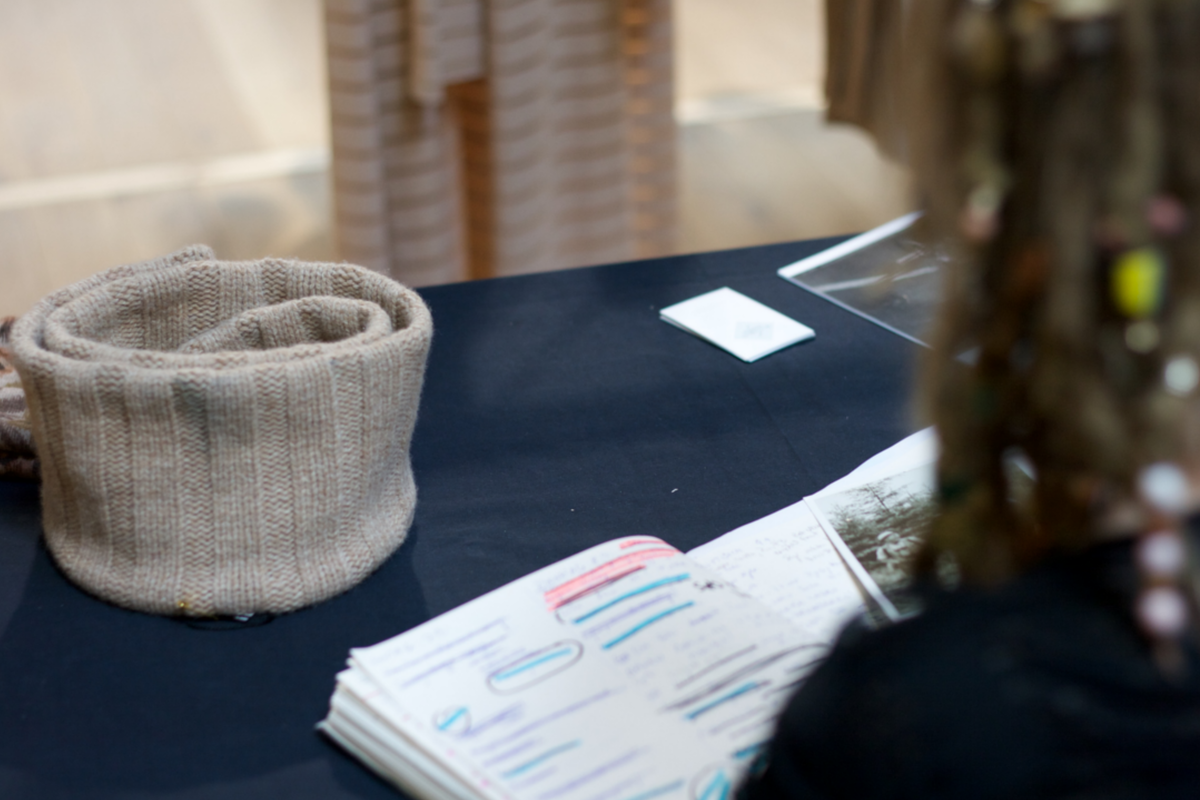 What's next?
»Where would your dream pop-up be?« we asked her. »Well… in Berlin? Bikini Berlin is my favorite place I have to say! I have so much fun over here and the crowd around Ku'damm fits my brand. Thinking internationally, I would love to open a shop in Paris. I love this city! It's big, dirty, super crowded, the people are a bit harsh (a little bit like Berliners) but have so much style, attitude and smile when you least expect it. This city full of every kind of art is just an inspiration for me.«
Inga is a lovely person and her appearance is just as unique as her clothes. Just look at her style and haircut with all the filigran accessories, pearls and bracelets. Sometimes a bit chaotic, which shows her agenda and to-do-list but this makes her so sympathic. Meet Inga at Bikini Berlin until September 19th. Have a chat, look at her beautiful clothes and find your favorite piece!
Channels
instagram.com/berlina_pflanze_by_il
Where to find us