Meet us at PropTech Unconference Madrid
After winning the EPRA Conference Award last month in Berlin, we're delighted to join the Spanish PropTech Awards and Unconference in Madrid on the 23rd of October, from 10:30 am to 7:00 pm.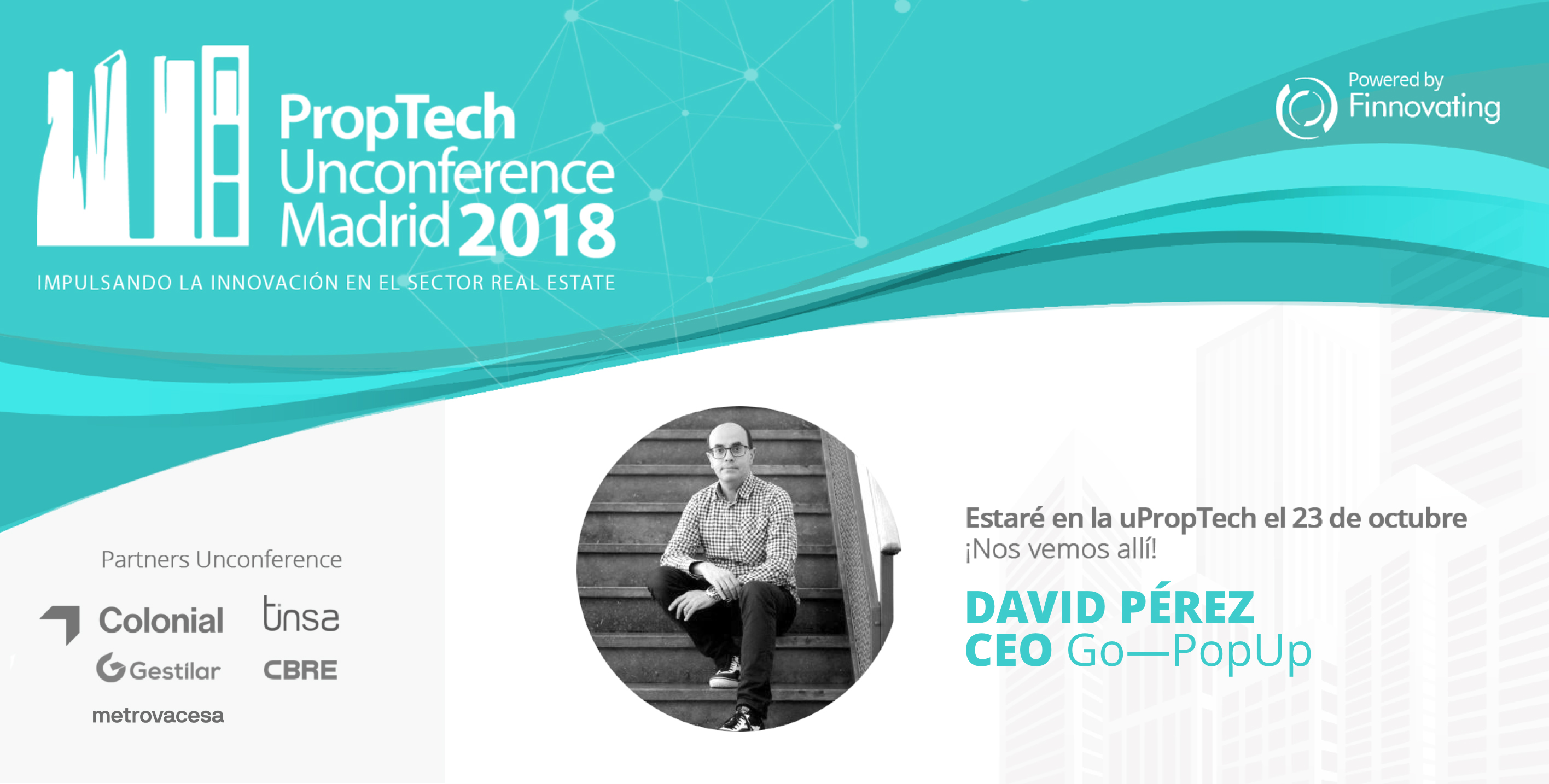 The Spanish PropTech Unconference will gather exclusively 100 of the most important CEOs in Spain under the PropTech sector. In this event, the future of this topic in the country will be shared regarding the opportunities and trends in the different areas within, such as real estate software, BigData, and virtual reality, among others.
In addition to Go—PopUp,  other large real estate companies such as CBRE, Colonial, Tinsa and Metrovacesa, will be present.
The aim is to build the ecosystem collaboratively with the lead participants and encourage new collaborations.
See you all there!