Never lose a booking : Activate Notifications
As landlords part of Go—PopUp, we want you to gain the most benefits of your space throughout service. One of our main objectives as a team is for your pop-up store to have many booking requests, so in order to achieve this with the most success, we have set a few simple steps and tips you can't miss as owners of pop-up spaces in Go—PopUp.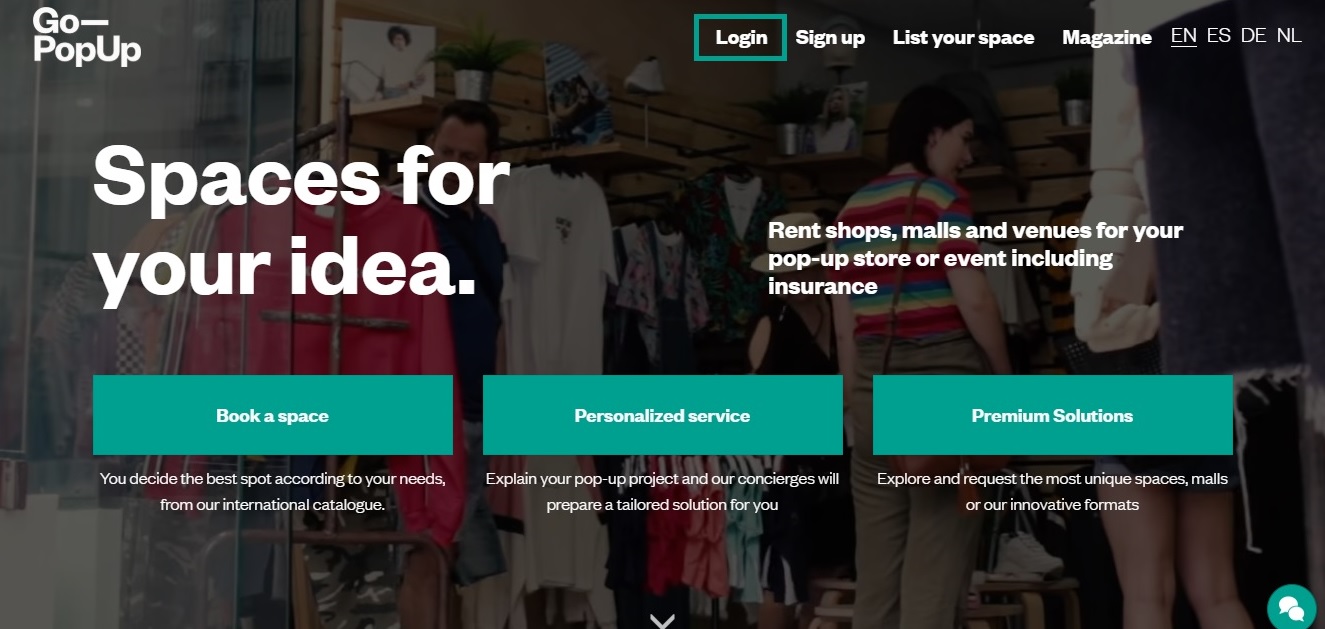 Log in to your account
A straightforward but unmissable step; in order to log in to your account, you simply click on the "Login" button at the top bar. A bubble will appear, asking for the basic, needed information in order to access your account.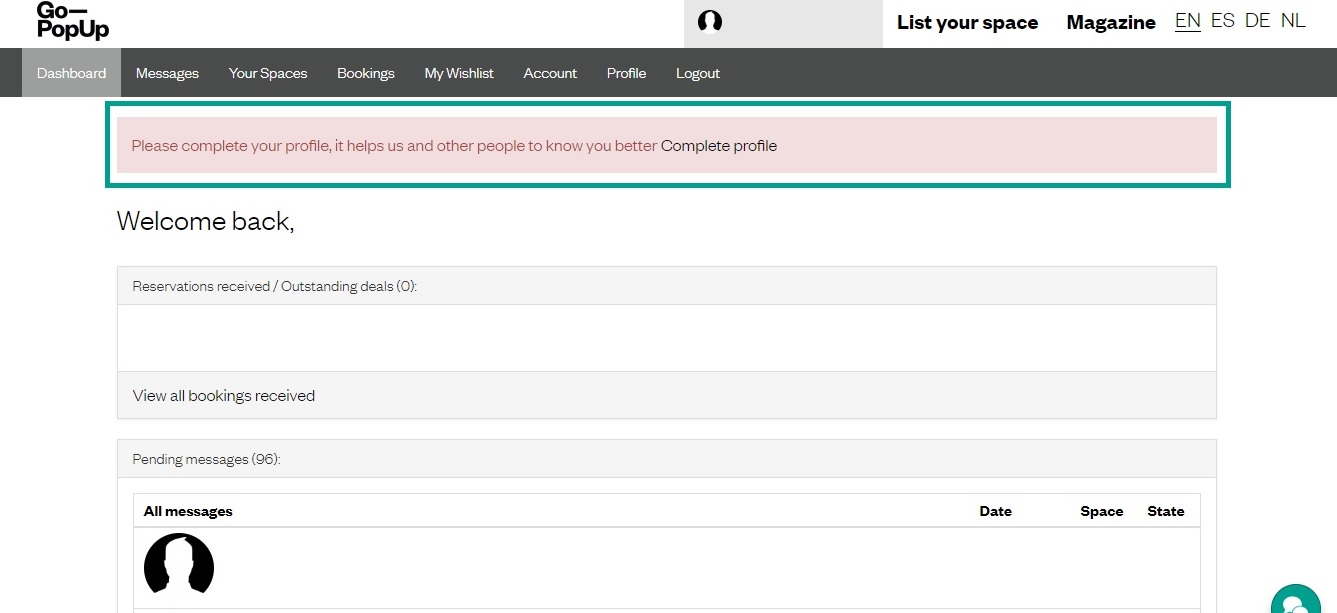 Complete your profile
If you have not yet fully completed your profile, a pink box will appear at the top of the first page where a link will transfer you directly to it. If this is not the case, click to the "Profile" button, below the main top bar.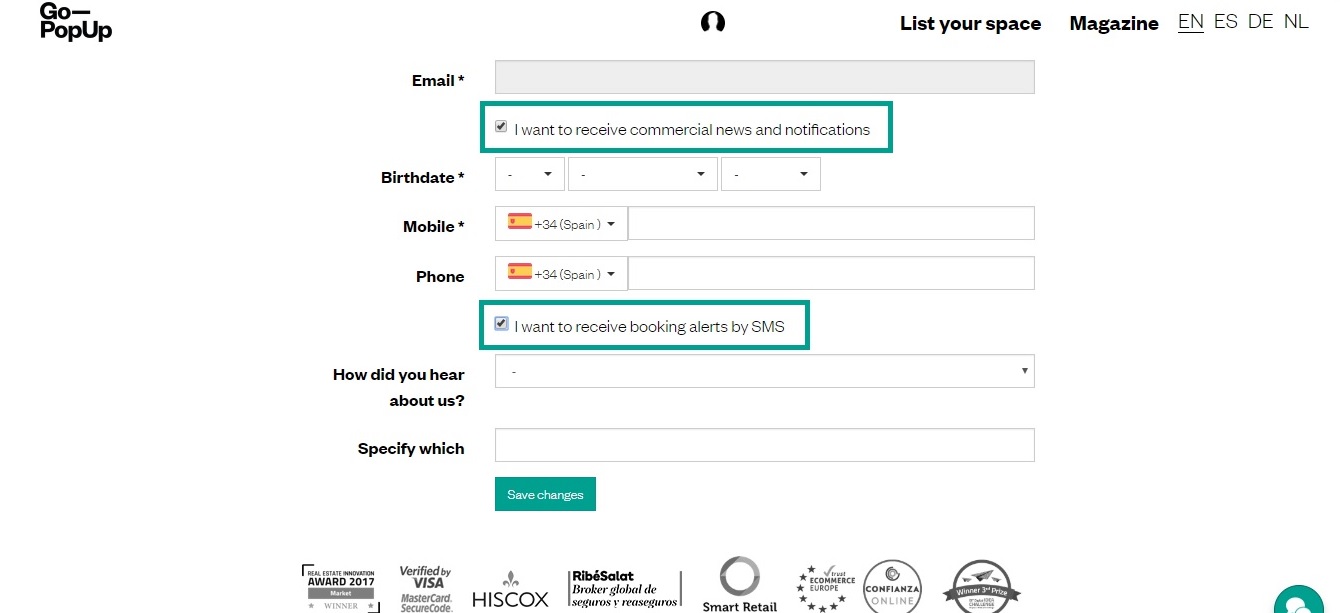 Activate Notifications
Once on your profile page, click on the following buttons:
I want to receive to receive commercial news and notifications
It is under the email box, and above the birthdate box. This notification is important as it will give you access to important information from our team, as well as booking requests.
I want to receive booking alerts by SMS
It is located under the phone number box and the "How did you hear about us?" box. It has its same importance and the previous notification, but in this case, you will receive booking alerts on the go.
We hope these steps are of a help to create more opportunities for your pop-up spaces. If you have any other questions regarding this topic don't hesitate to contact us at hello@gopopup.com