That provocative pop-up restaurant in Madrid
To rent central locations in busy cities and offer surprising experiences: this is the case of Lamucca's first pop-up restaurant, located on the iconic Paseo de Recoletos in Madrid. Ding Dong, as it is called, is an example of ephemeral architecture and marketing applied to the food and drink sector, something that does not seem to be so common (yet).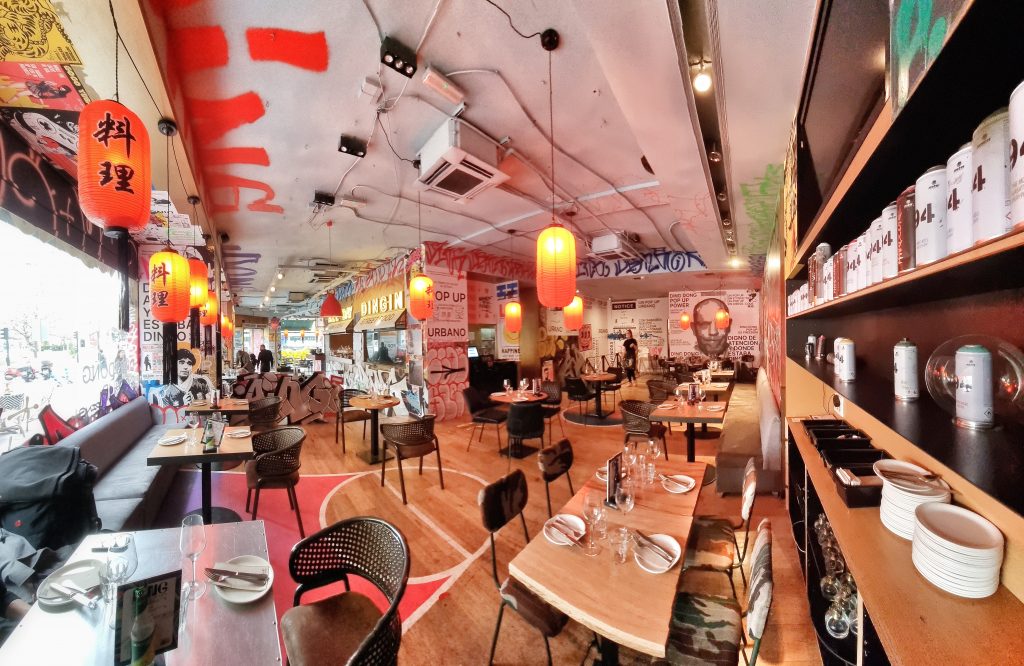 In this pop-up restaurant customers will be able to appreciate a very special interpretation of the classics – and not so classics – of international street food. But what conquers the most is the attitude. Good vibes, sprinkled with some provocation, transgression and creativity, are the secret ingredients that inspired the Lamucca team during the creation of this peculiar place.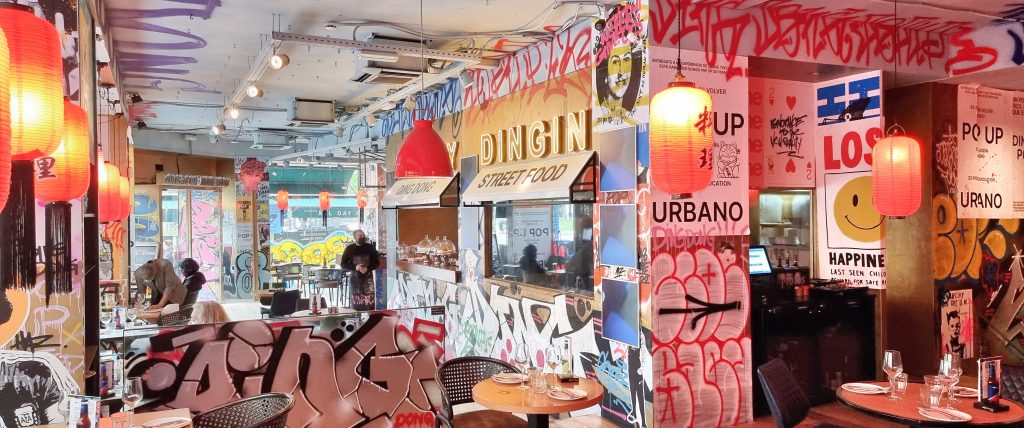 Interior design and pop-up decoration
A lot of attention has been paid to the decoration, especially thanks to the collaboration with the street art artist Tato Repetto. The idea was to combine street art and provocation, even when political.
The interior of the restaurant is quite an experience indeed. Customers will be greeted by a large crowd of characters from international culture, art, politics and cinema. Obviously, they are represented in a totally peculiar and undoubtedly impressive way: a smiling Ayuso (Madrid's Mayor), crowned as if she were the Statue of Liberty, a punk version of Kim Jong-un or Winston Churchill, not to mention those graffiti representing absolute trendsetters such as Chiquito de la Calzada, la Gioconda, Bill Murray and many others.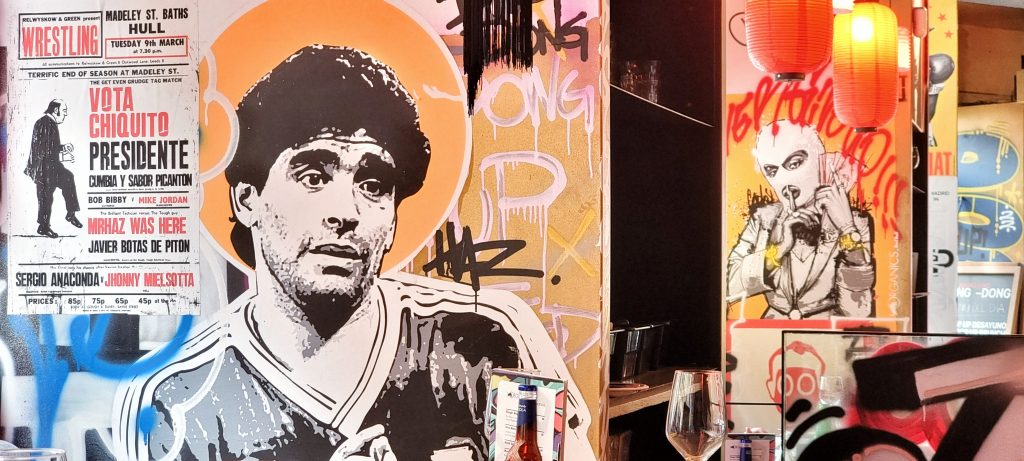 The project

DING DONG is the first pop-up launched by Lamucca Group in Madrid. An aesthetic and gastro experiment with a life expectancy of four months and perhaps a possible follow-up under different shapes and ideas.
Lamucca is a family business that has 9 restaurants in Madrid, in the most emblematic neighborhoods of the city. With a flexible menu based on high-quality ingredients, it satisfies everyone's tastes, from breakfast to dinner. Ding Dong is definitely a valuable example that once again confirms the success of ephemeral experiences and the positive impact they have on the modern public, more and more interested in alternative ways of consuming and enjoying leisure time.