4 crazy spaces you can rent in Barcelona
Sometimes you just need that space. The "wow" one. Either because you need to impress your guests, or unveil a secret company event. We're going to show you 4 of the craziest spaces you can rent in Barcelona: no matter which kind of action you're going to launch, there's something magic about these venues that will definitely ensure your event's success.
VIP's style in a luxury gulet boat
Disclose the purest essence of the Mediterranean by sailing away in this 25 meters long wooden boat. Equipped with a bar counter, bathrooms, terrace and sofas, tables and a sound system, this special location is usually rented for dinners, cocktail aperitifs or VIPs meeting. It hosts up to 80 people, so it's ideal to create a safe space for networking. The reason why this is a crazy space in Barcelona? Whatever you'll do here, you will be enjoying a 360° viewpoint. Trust us, Barcelona from the sea is definitely an amazing view. Ask the landlord here.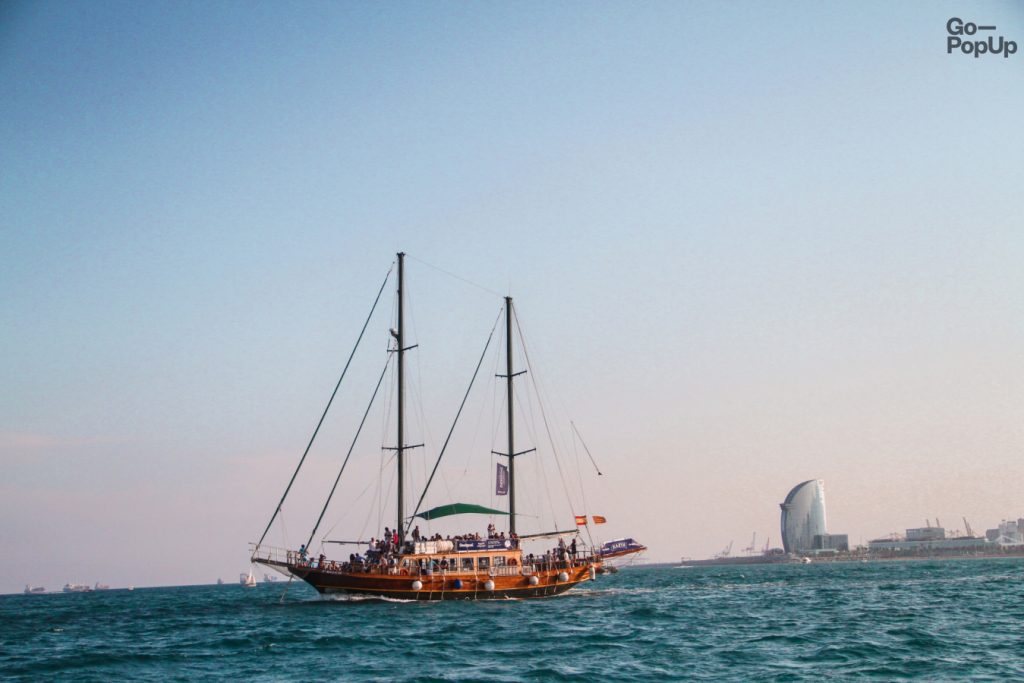 A spooky, abandoned yet amazing old hospital
Once upon a time, this place used to be an old hospital workshop, where oxygen cylinder were produced and stored. Today, the venue has been converted into a multidisciplinary space, usually rented for photo shootings and productions. Because of its dark, shady and somehow sinister ambience, this location is also great for thematic parties or dinners, as it hosts up to 120 people. Can you imagine enjoying a very luxurious meal here? Check it out by clicking here.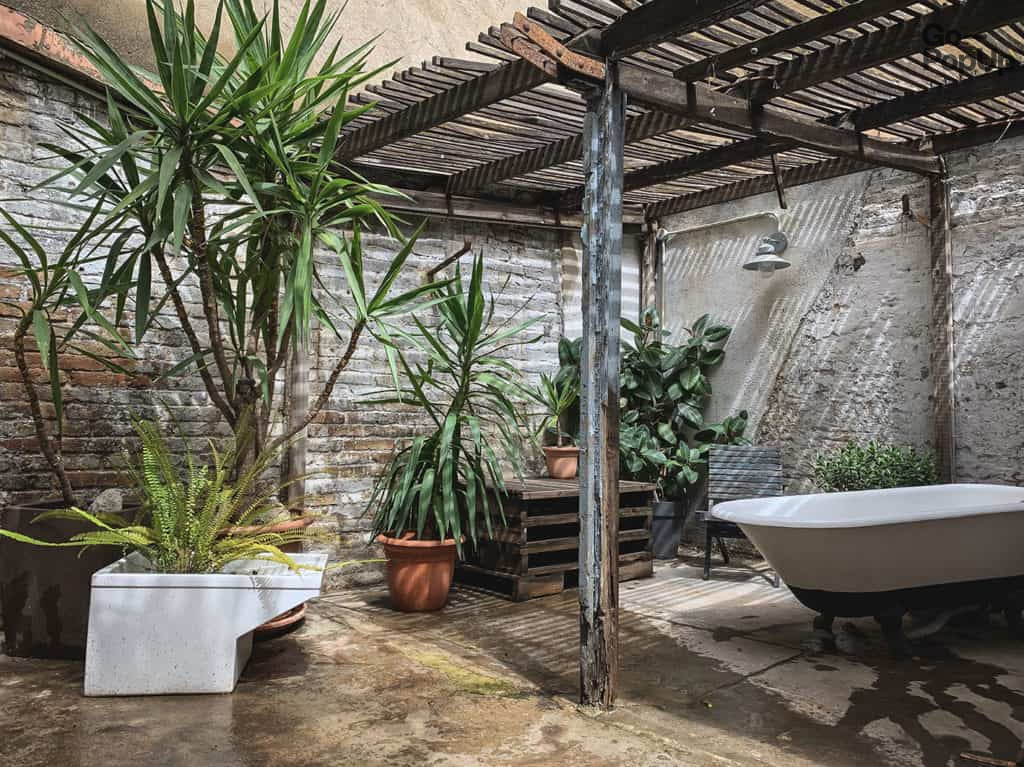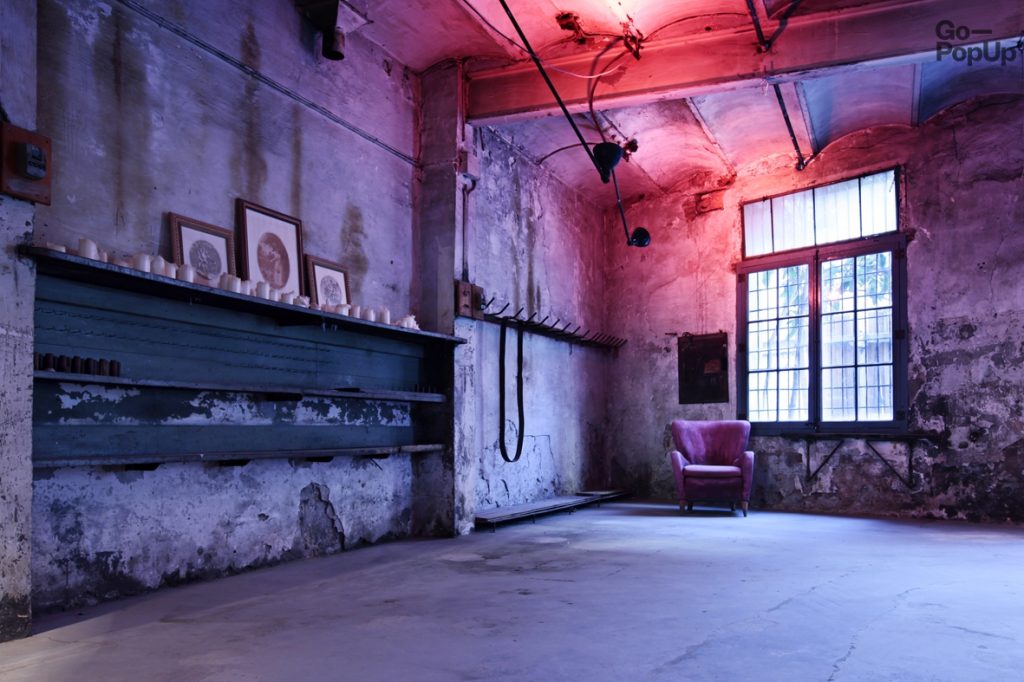 Charming patio with elegant neo-gothic vibes
Let's leave the spookiness behind and switch to a completely different context. Did you know you can rent a real patio right in the heart of Barcelona? This unique space in Sarriá consists in four bodies of columns with neo-gothic capitals. A small, charming garden makes it perfect for product presentations and corporate events, gala dinners or exhibitions. Make it even more elegant by taking advantage of the office room, the parking spaces, the cloakroom and many more. Dream away here.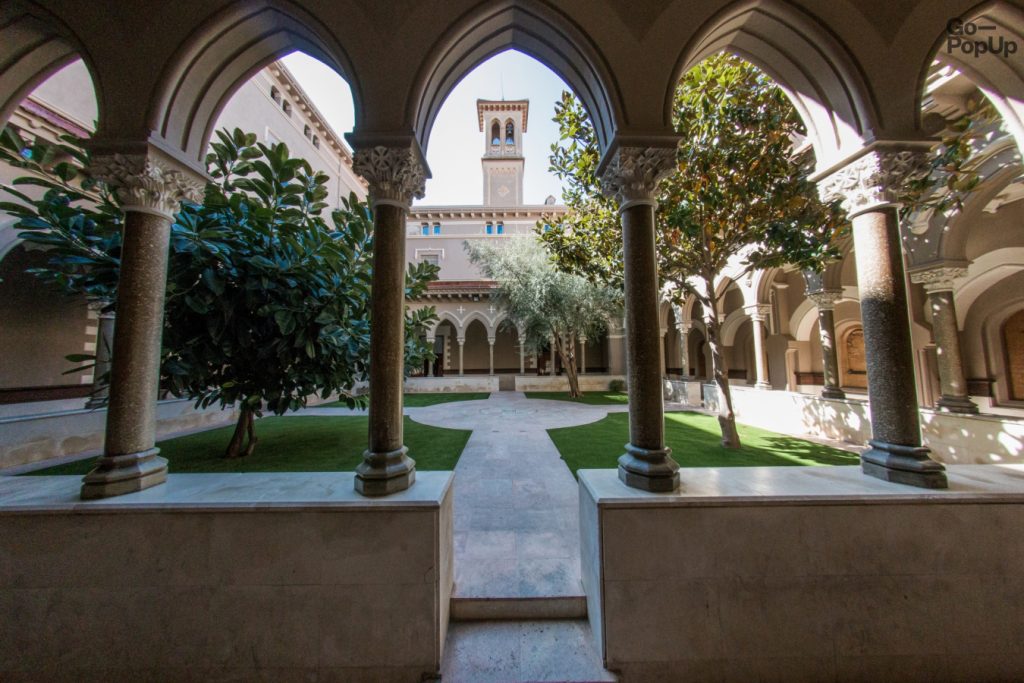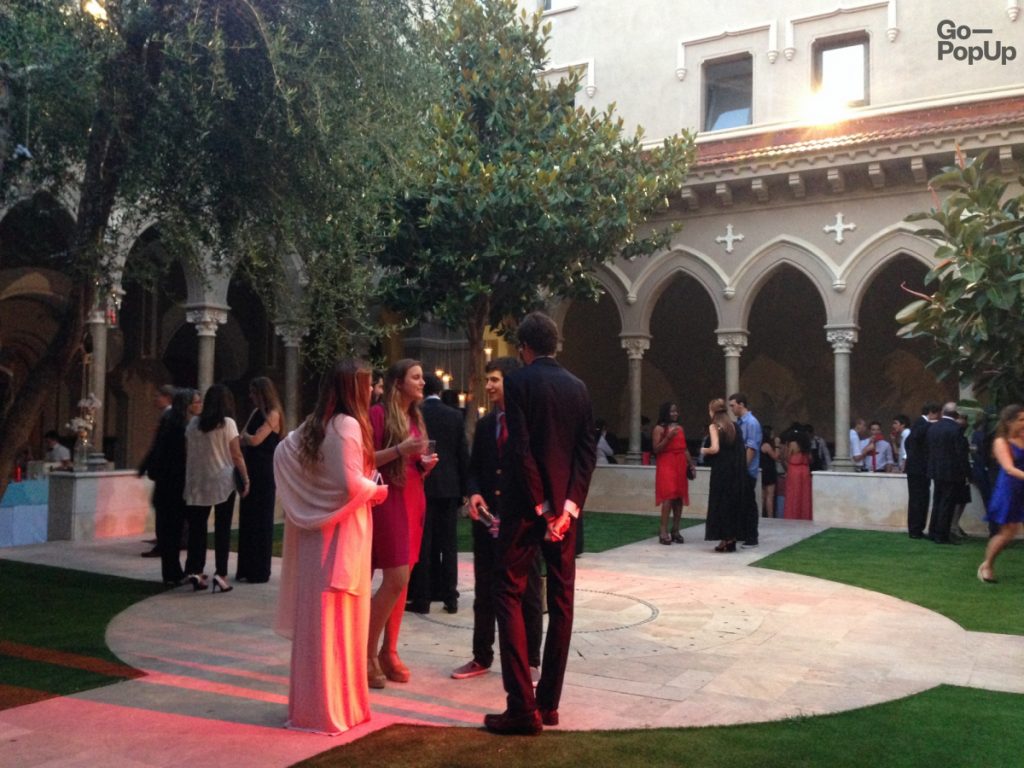 Crazy cocktail bar available
This is THE crazy space you can rent in Barcelona. It is an intimate, open yet real cocktail bar. Located in the centric Eixample neighbourhood, it has two floors and three rooms. We must admit that this is more than a cocktail bar or a club. It is a refined place, where every room has a different style (vintage, rock and roll, electronic beats). Ideal for concerts or music events, it also hosts tastings and workshops. Have a look yourself here.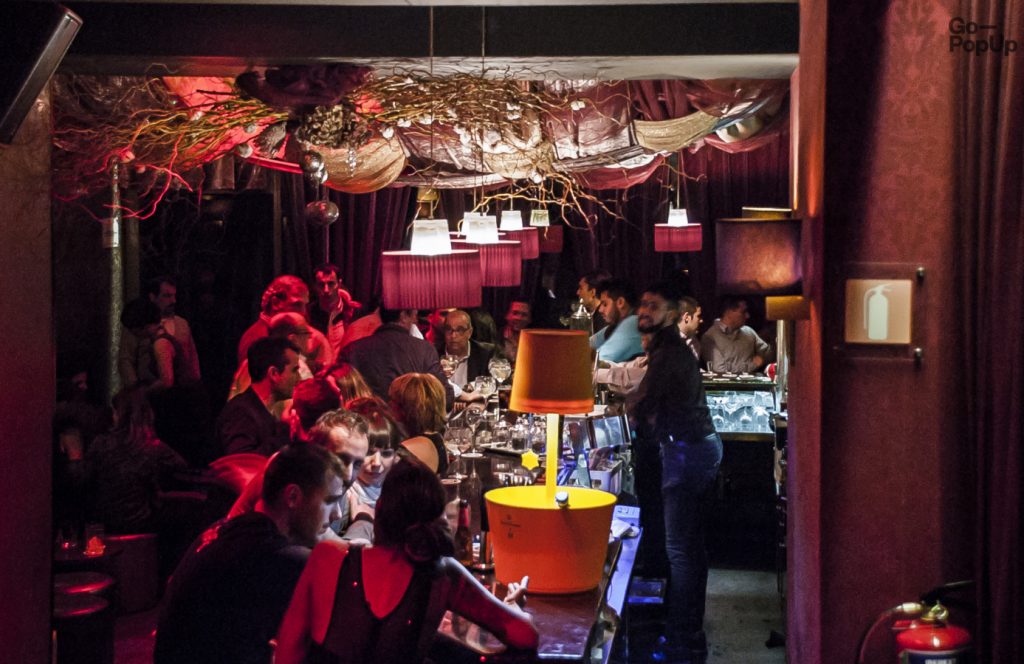 You know there's more, right? Barcelona counts with countless crazy, unexpected spaces that you can rent for you next event. We're happy to help on that: ask our team for a tailored premium scouting. Your success is our success too, always.