The best alternative for the physical presence of your business.
The power of POP-UP STORES and experiential marketing
Pop-up stores are the best allies since they are based on temporary spaces that allow customers to interact with products and brands that are not usually available to them, either because they operate online or because they do not have a physical presence in that area. or city.
We show you some of the benefits of applying this strategy in your business, keep reading!
What advantages do pop-up stores offer us?
1. Incentivize and surprise your clients ☺
The pop-up stores focus on the customer experience, therefore, through our temporary presence with a new theme and exclusive location we will be able to impact our customers by offering them a surprising experience.
2. Increase your presence and sales ⬆
By creating an ephemeral store you can expand your possibilities for promotion, visibility and recognition by not limiting yourself to a single location. You will reach new customers, attracting those who already know you and offering both the opportunity to try and buy your products or services.
3. Boost campaigns and launches ❿
Take advantage of launches and promotions. In those specific campaigns that require more action and results, take the opportunity to promote these news through a pop-up event. You will create greater expectation and traffic by offering an unusual experience.
4. Cost reduction ⅕
Forget about maintaining a premises and associated expenses for rent, supplies, etc. Now you can choose to have your physical presence in the best areas and streets of the main cities in the world. And in addition to being cheaper, all the benefits that this alternative offers are priceless..
5. Improve your branding ✎
Thanks to the versatility of your pop-up store you can enhance your values ​​and brand identity. Highlight all your qualities and differentiate yourself to attract potential clients through offline experiences.
6. Join market trends ♡
If something prevails today it is immediacy and innovation. And if a pop-up store offers anything, it is precisely that. Being in the right place, in a shocking and ephemeral way. In addition to being compatible with any theme you can imagine. Don't think that just because you have a traditional or e-commerce business it's not for you. It is totally complementary and will help you consolidate your business in the offline world.
7. Appointed dates? Don't overlook them ✦
Halloween, Christmas, Easter, Summer… and endless times and trends throughout the year that you can use as a lure for your brand to have a presence in the best locations. In addition, they can test your product and learn its values, facilitating its on-site sale.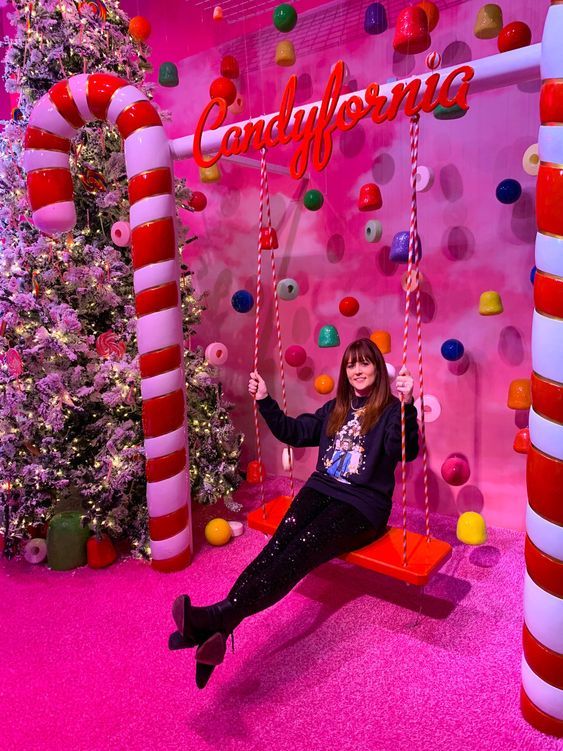 At Go-PopUp we have been specialists in pop-up stores for more than 10 years. We put at your disposal more than 3,000 spaces around the world. In addition, we offer you premium localization services , where our expert agents will guide you throughout the entire search, management, design and innovation process to make your pop-up event unique.
It's time to create memorable experiences.
At Go—PopUp, we are committed to your success.
For any other questions, do not hesitate to write to us at hello@gopopup.com