Tomas Maeir Opens First Pop-Up Store in L.A.
Tomas Maier has opened his first pop-up store in L.A. to showcase a selection of men's and women's ready-to-wear pieces, accessories, and swimwear. The 3,300 square foot location has been transformed into a 1960's futuristic dream inspired by Ed Ruscha's iconic images of the Sunset Strip.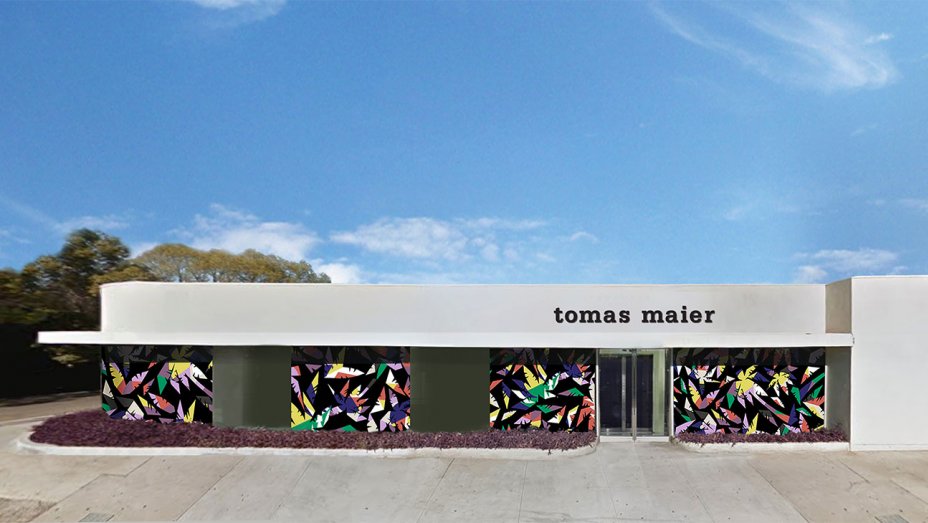 The idea of creating a pop-up and making it happen in Los Angeles has to do with a variety of different reasons. First, and most importantly, the designer mentioned that "pop-ups have become part of the retail landscape and a good way to test a market." Bringing the event to this city, in particular, was due foremost to the fact that the lifestyle there corresponds well to the concept of the brand, that offers a wardrobe for "time-off."
It is a way to study the brand's public in a new environment and see if it can work possibly in the long-run there. A great way to making a bold first impression is by proposing exclusive things or activities, in which in the case of Tomas Maier is featuring a beach capsule filled with pool items, sunglasses, and a variety of other pieces unique to the pop-up. All in all, it surely is something that if we were to be in Los Angeles, we wouldn't be able to miss, either to shop and/or take inspiration for a future event.
When? Now
Where? 8379 Melrose Avenue, Los Angeles