5 tips to manage a complex project: the Smile Direct Club's case
Pop-up projects can be fun. Yet, it doesn't mean they are easy to organise. The key to success often lies in the tiniest details, especially when you're thinking about breaking into new markets with complex pop-up projects.
That's what we have confirmed while working closely with SmileDirectClub, a teledentistry company from Tennessee (US). Despite being digital native, the company is now trying to connect physically with audiences also in European countries. And pop-up stores happened to be the smartest solution to address the company's needs.
Based on our experience, here's 5 tips to keep in mind if you're about to manage an international pop-up project and don't really know what to expect. 
1. Be consistent about your goals
SmileDirectClub wanted to land and expand into the Spanish market, placing at least 13 pop-up stores in 12 Spanish cities. The main objective was to offer customers a safe place to try their products and learn how the custom treatment with invisible aligners works for them. The venues had to be customised with their brand identity and be equipped with 3D scans. Once the needs had been set clearly on the table through daily negotiations with the company's managers, we started to list our own goals: scouting, project management, buildout, staffing, transportation, equipment, licences etc. Every goal was made of many little details to take care of, while connecting with partners and third parties in each of the selected 12 cities. The more you plan, the better.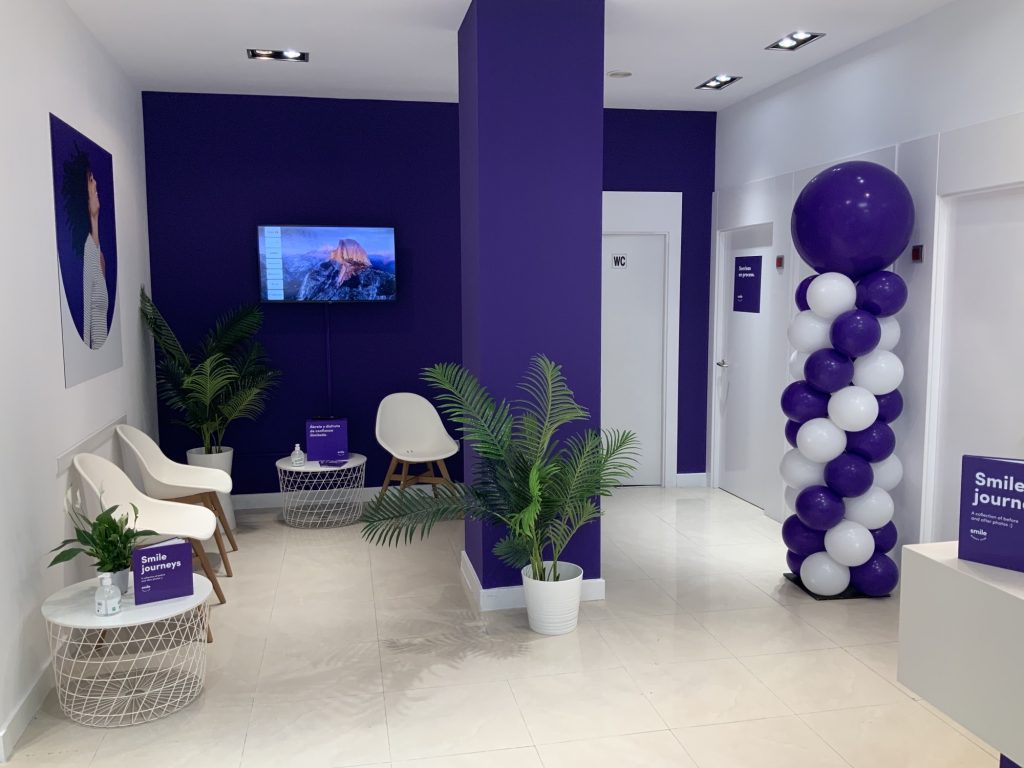 2. Scouting and buildout, two very important moments
Scouting for the right space may be challenging, especially since you may look for the best deals in terms of renting. Location, conditions, refurbishment… The perfect space should comply with many requirements, so you need to have really clear in mind how the final layout of the pop-up store will be. However, you should remember about the buildout phase too. To prepare the pop-up events for SmileDirectClub, we often had to consider not only rental costs, but also buildout costs, since every location needed different treatment. 
3. Thinking bigger and quicker
One critical element is time. Due to the ephemeral nature of pop-up actions, the timeline has been very tight. The company had a strict and complex marketing plan: starting from June 2021 and for a period of 6 months, each shop should open in different weeks. Thinking bigger usually helps us a lot: there are endless agreements to be signed with contractors, such as engineers, electricians, plumbers, carriers, and you shouldn't forget any of them. Thinking quicker instead, is fundamental since things are not always smooth and easy: last-minute problems may arise with flooring, with customisation or payments. And you need to excel in the ability of fast problem-solving.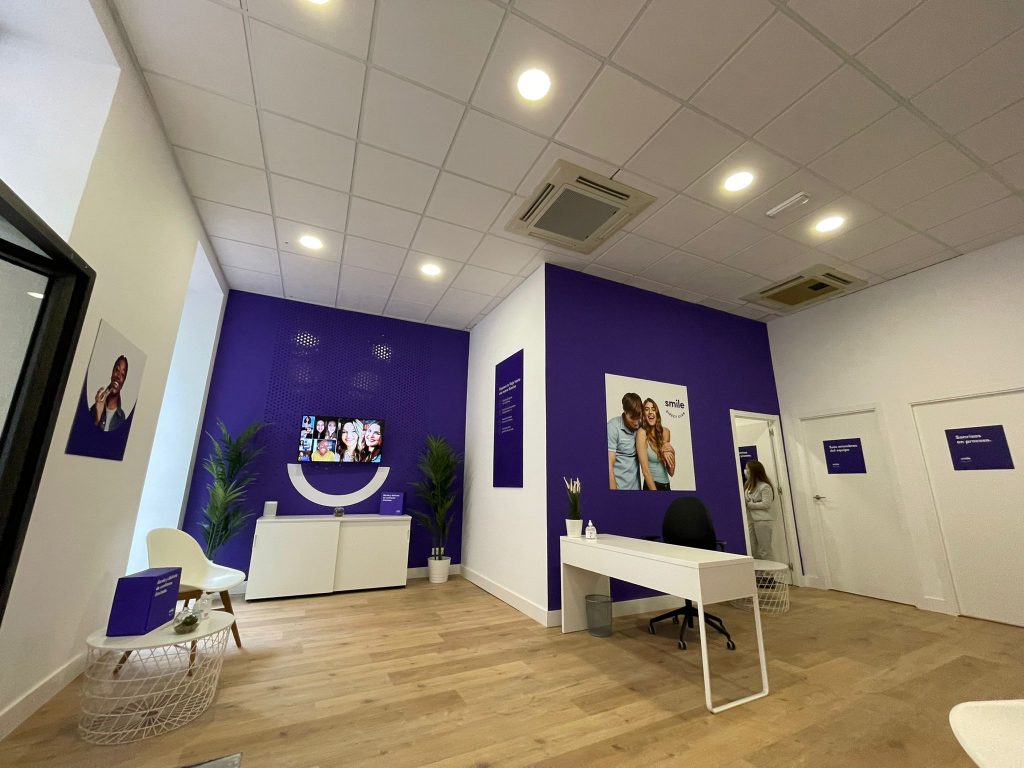 4. Know your market 
Working with companies located in another country (or even continent!) increases the challenge. Bureaucracy, administrative systems, licences: things change pretty much not only from country to country, but also from city to city. We as Go-PopUp worked hard to constantly align the client's requirements with national regulations and engineering teams. That's probably the greatest challenge when negotiating an international and complex project such as the one set up with SmileDirectClub. However, we were able to cope with it successfully. 
5. The right moment is now
Pop-up actions require short renting periods. Historically, landlords and real estates are more likely to look for long, permanent contracts. However, after the pandemic hit, things are changing and property owners are experiencing the advantages of negotiating pop-up contracts. SmileDirectClub chose the perfect moment to launch the expansion campaign in Spain, as we were able to scout great deals.
Last, but not least: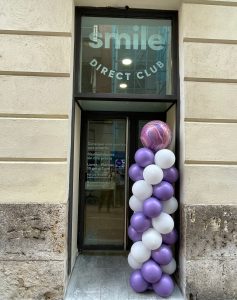 If you'd like to check it with your own eyes, just look for the SmileDirectClub pop-up store in one of these Spanish cities: Bilbao, Barcelona, Zaragoza, Madrid, Malaga, Murcia, Santander, La Coruña, San Sebastian, Valencia. Valladolid or Sevilla. The stores will be active during the next months and we are already registering very positive results during this first wave of action. Stay tuned: the second wave may come very soon, too.